About
Hello. I iz cat and I like to travel the internets when my human iz away. So I haz created this site to show cat awesomeness in pictures, videos, and posts!
I iz not the only cat that travels the internets, and many of my feline fellowship post their awesomeness here. We've come here for one purpose and one purpose only: to take over the internets and rule it with an iron paw!
Be warned, all those who enter will lose all productivity and sense of accomplishment for the day. Hazah!
- i iz cat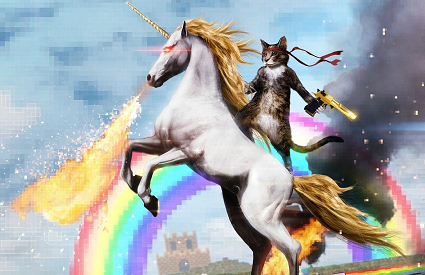 LIKE US ON FACEBOOK!