War hero cat commemorated for protecting vital food rations for soldiers
A war hero cat who safeguarded the lives of soldiers in 1949 haz been commemorated on the 65th anniversary of hiz death.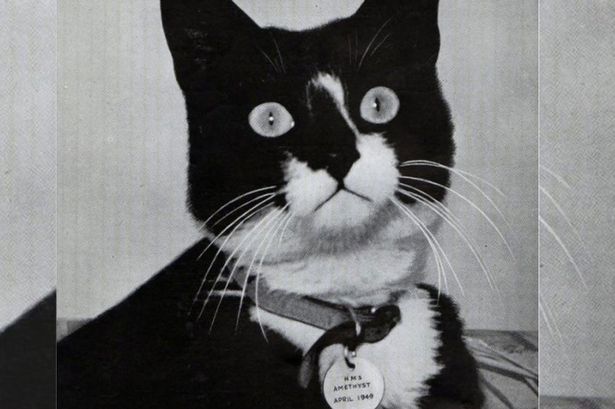 Royal Navy officers laid a wreath on the grave of Simon, their most distinguished cat, who received the PDSA Dickin Medal for his role in a naval siege which cost the lives of 17 British sailors.
The soldiers died in the Yangtse River Incident in 1949, when the warship HMS Amethyst came under fire from Chinese Communist forces during a 101 day siege.
Despite being badly wounded by shrapnel when the Amethyst was targeted, the courageous cat protected food stores from an infestation of rats, helping to keep the surviving crew members alive.
As news of Simon's heroism spread across the world, he became so famous that he was assigned his own naval officer to deal with the scale of the fan mail he received.
The honour was awarded by the PDSA and is the animal equivalent of the Victoria Cross.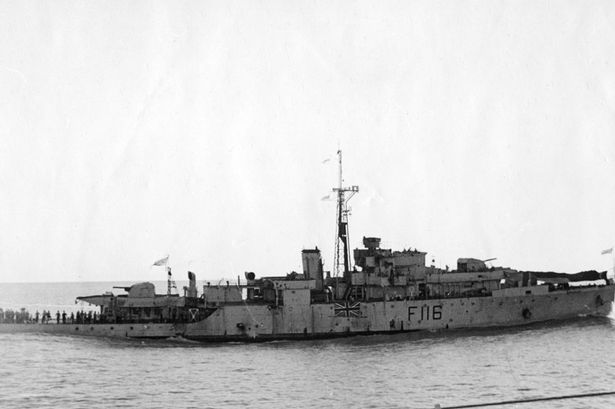 It is the highest honour for gallantry by an animal serving with the military, and the only one to be awarded to a feline.
Simon died in quarantine at the age of two, just a few weeks after the Amethyst returned home on November 1, 1949.
He was buried with full military honours at the PDSA's Animal Cemetery in Ilford, alongside 11 other medal recipients.
PDSA director general, Jan McLoughlin said: "There is no doubt that Simon was a very special cat, and a much-loved and respected crew member on HMS Amethyst.
"The fact that Simon's name and story live on 65 years after the Yangtse incident is testament to his bravery and devotion to duty."
Since the PDSA Dickin institution in 1943, 65 animals have received the medal - known across the world as the animals' Victoria Cross.
Other recipients include 32 Second World War messenger pigeons, three horses and 29 dogs.
The most recent recipient was military working dog, Sasha, who posthumously received hers in May 2014.
LIKE US!
Comments
comments powered by

Disqus
LIKE US ON FACEBOOK!