Kitty and Corgi puppy iz adorable best friends
Usually dogs and cats iz arch enemies...but this pair begs to differ.
This corgi and calico iz best friends, and don't care if the world knows it. They resemble any best friend/family relationship - ultimate battles but love in the end no matter what.

Here the cat iz showing the dog how to fits and sits... wait...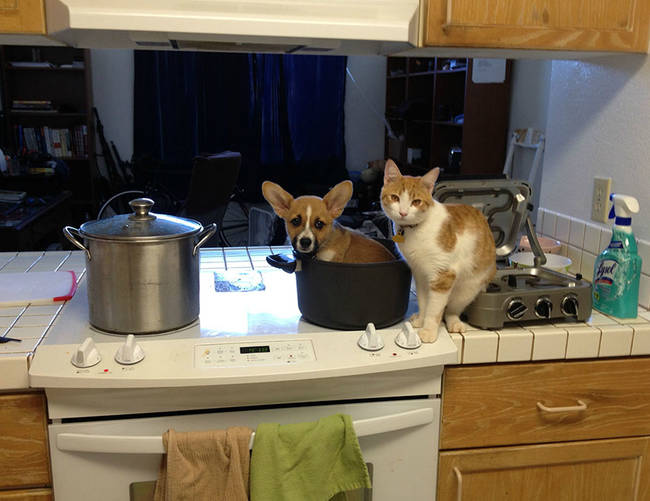 Never too far away from one another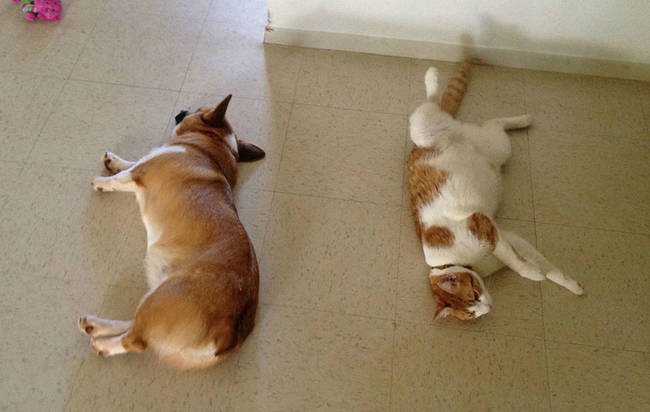 They iz usually attached at the hip... or belly.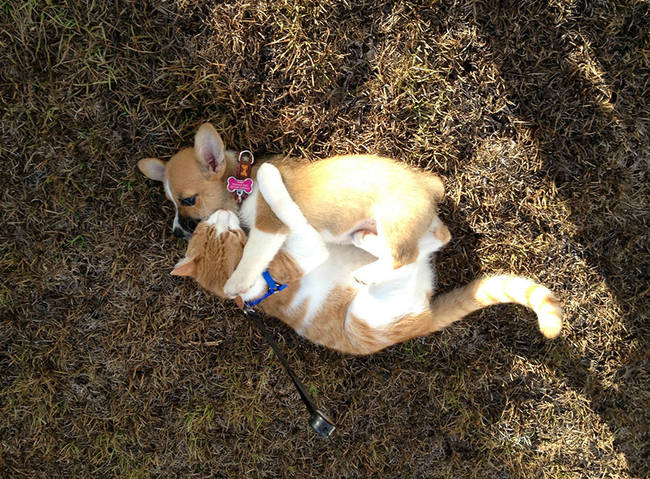 Rumble part 1 - the dog suspects the cat iz cheating in Monopoly and iz hiding money somewhere (there iz no proof!)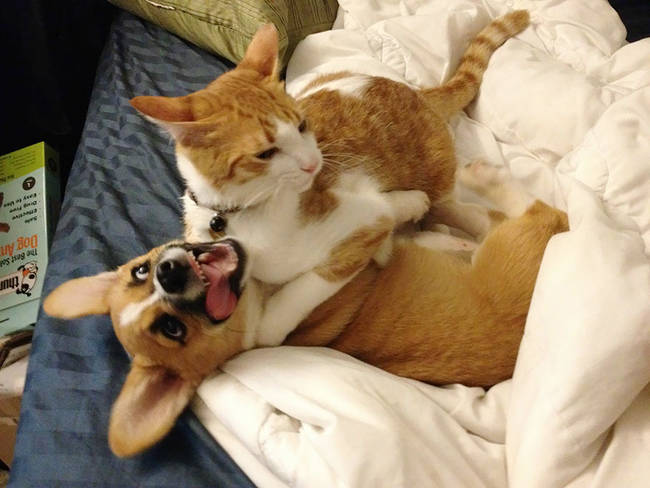 This does not concern you, human.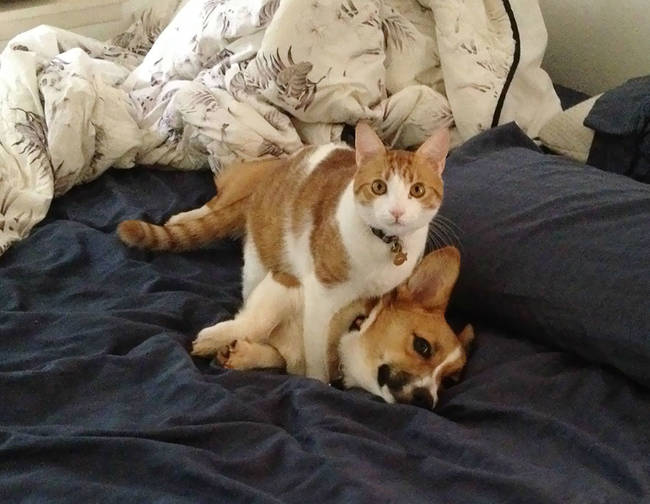 The dog failing at keeping look out while the cat does something she iz not supposed to do...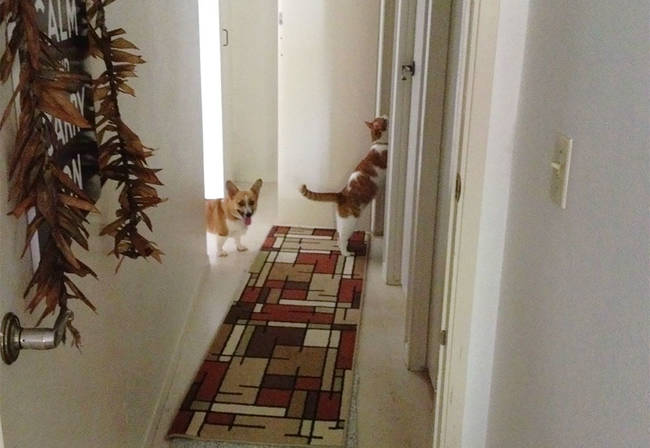 Rumble part 2... the dog won't stop accusing the cat for cheating in Monopoly... the cat iz tired of being blamed... and the extra money that fell out from her collar iz just a coincidence.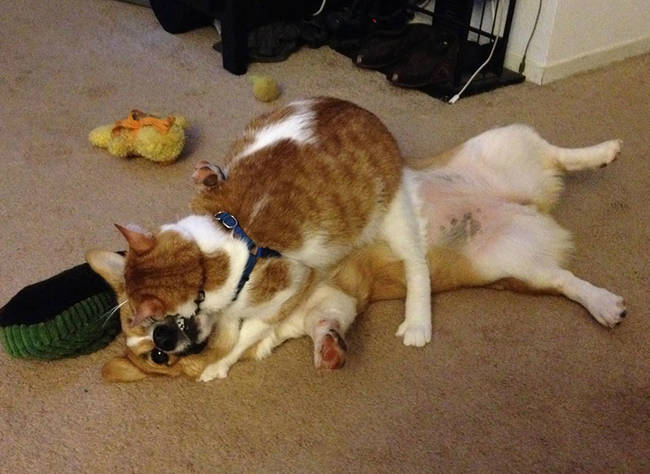 How the fight normally ends... with a nice cuddly nap.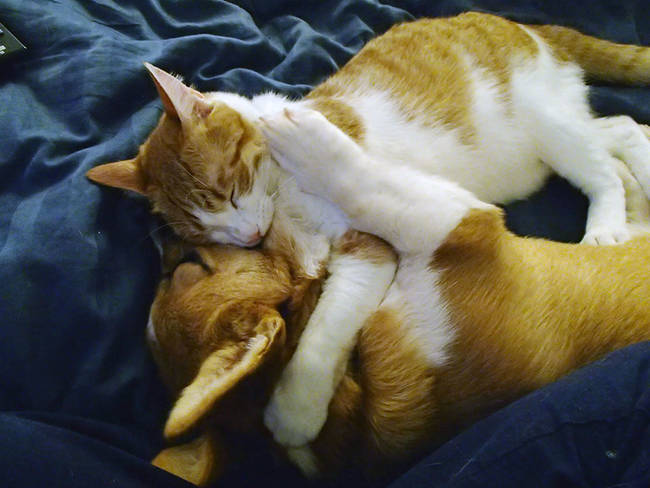 The cat even cleans the stinky doggy... wow!
via reddit
LIKE US!
Comments
comments powered by

Disqus
LIKE US ON FACEBOOK!