The little Christmas miracle with big ears and a bigger heart iz a purrfect feel good story
Meet Eeyore, the little Christmas miracle with big ears and a bigger heart.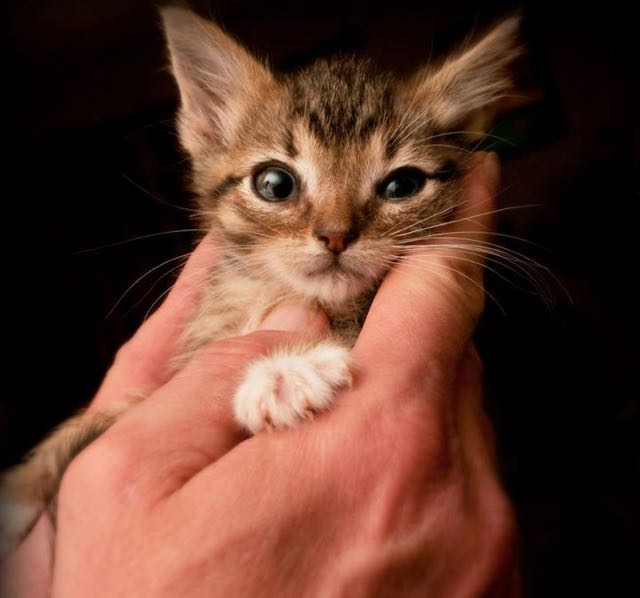 The poor little fella and hiz family (momma and 4 siblings) waz left to fend on their own... which took a toll on him. This waz even harder for him to survive since he waz the runt.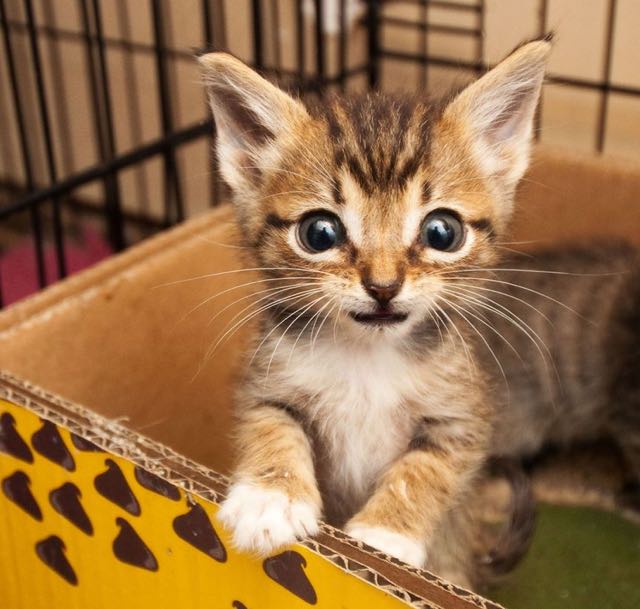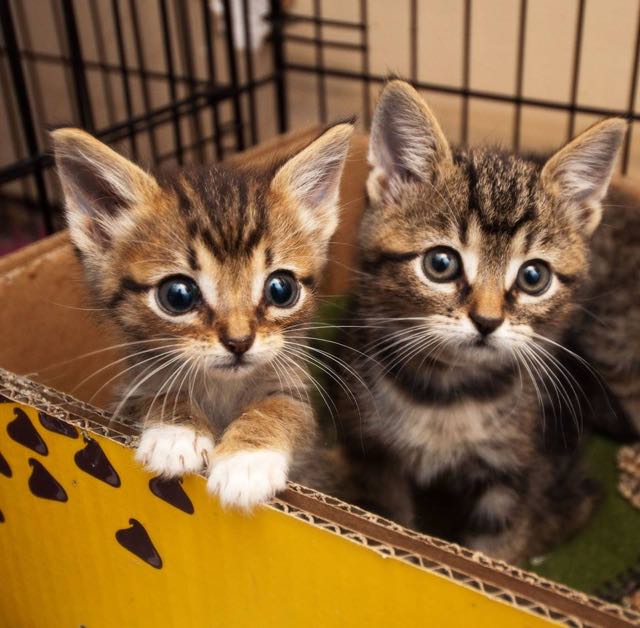 "I'm a small miracle. I wasn't even 4 oz when Mom brought me home from work. My brothers were much larger and still are. I'm what they call, 'the runt'. We all did fine for the first week… but one morning, Mom woke up, started her routine and came to check on us. I was on my side, seizing and barely breathing. I was almost gone. "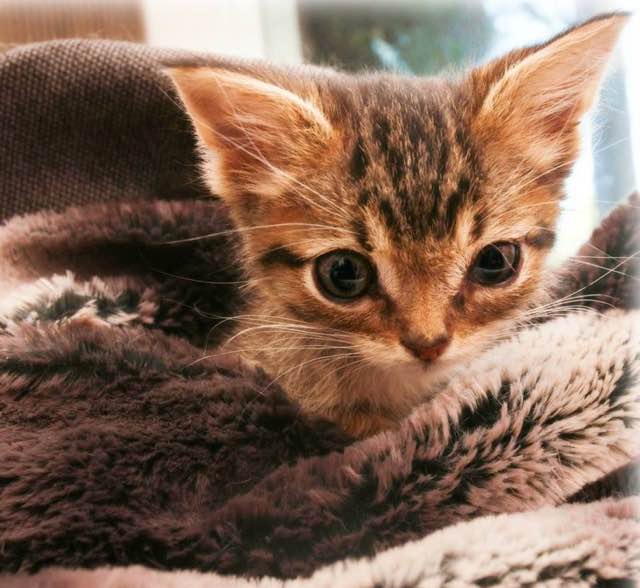 "Being so small, Mom didnt have much hope but tried everything she could: fluids, karo syrup and wrapping me in a heated towel and carrying me around. She was weary and expected me to be gone when she unwrapped the towel… BUT to her surprise, I popped up!"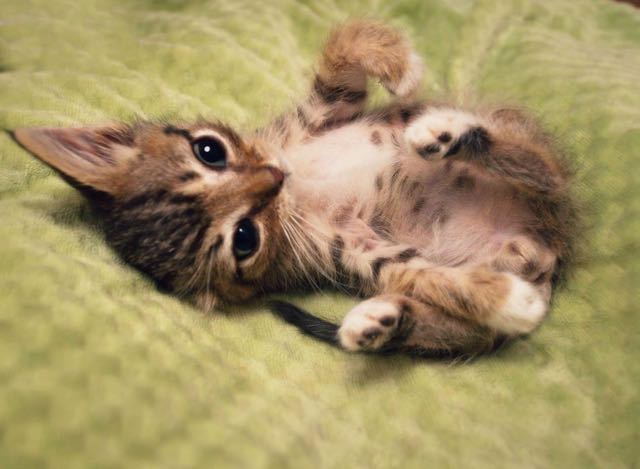 "I had a severe hookworm infestation and it took a toll on me..I crashed 3 more times. Mom carried me everywhere, giving me fluids, special kitty milk, keeping me warm… you name it… every hour for a week. It was very touch and go, but a week later, things seemed to be turning in a positive direction."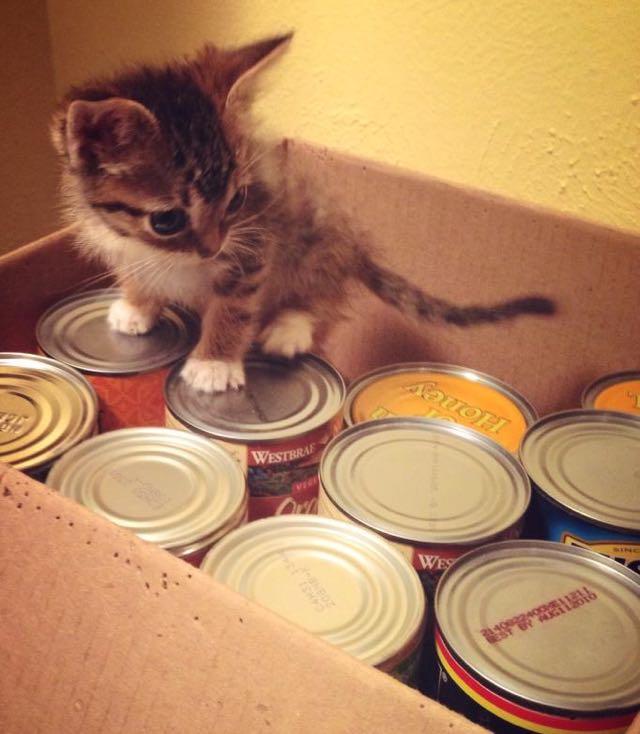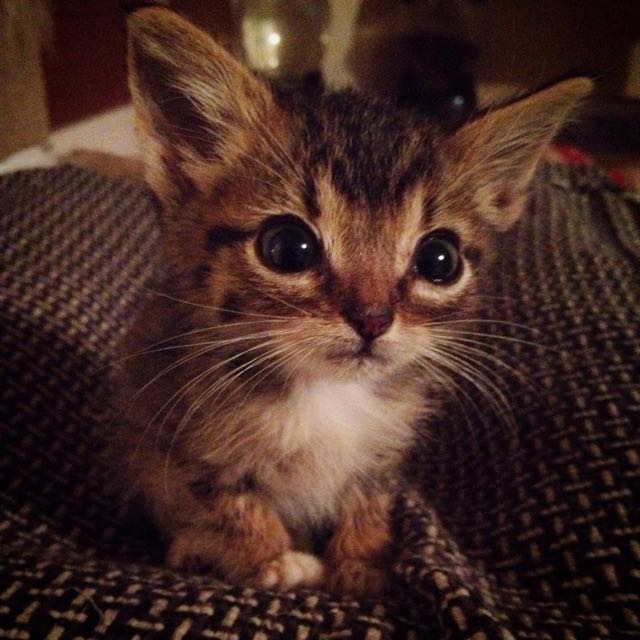 "That was the beginning of November and here I am. I am about 8-9 weeks old now and getting stronger everyday. I weigh 1.2 lbs and do almost everything a normal kitten does. That's why Mom makes such a big deal about 'my firsts' and everything I do. "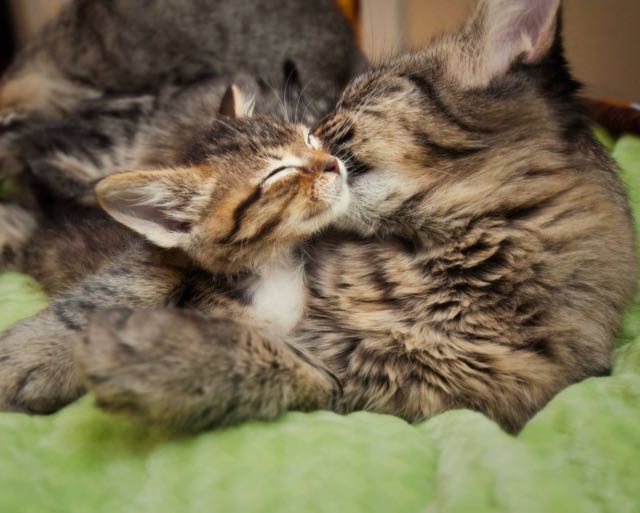 "I'm what she calls, a Christmas miracle, and for that, I am grateful. I have been given a second chance and my goal is to bring joy and smiles to everyone I meet!"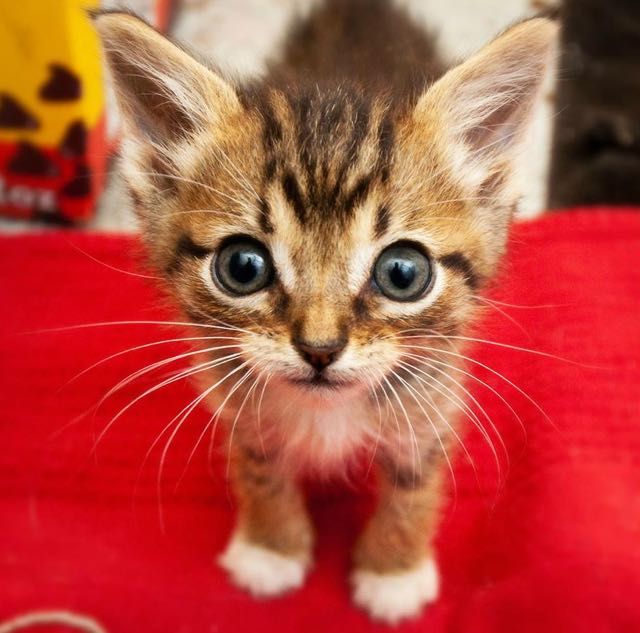 Well done, Eeyore. You iz one tough fighter!
Follow Eeyore on hiz facebook.
LIKE US!
Comments
comments powered by

Disqus
LIKE US ON FACEBOOK!