A human and a lion share an incredible friendship you need to see to believe
There iz no better friend than a cat... big or small.
And yes - it iz safe to say that humans shouldn't just go up and hug a lion out of the blue... but lions, like many other animals, haz feelings and can show love just like you humans.
And this story proves it. For the past 11 years, Frikkie Von Solms haz been nurturing and befriending hiz best friend, Zion - a lion from South Africa.
Zion waz born in captivity to a lioness named Simba, but had to be separated due to fears that hiz father would kill him.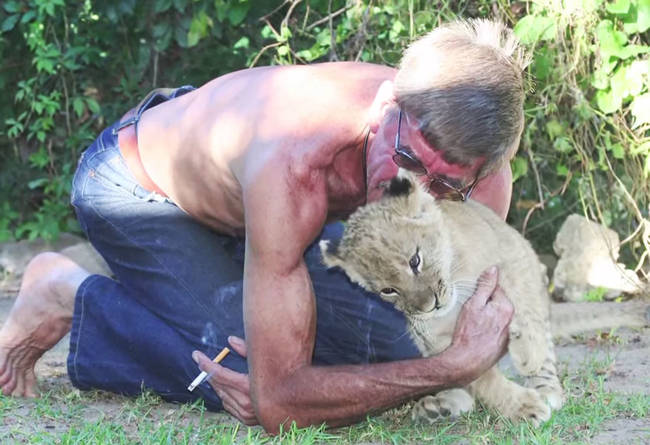 The two immediately connected, and their friendship haz lasted 11 years and counting.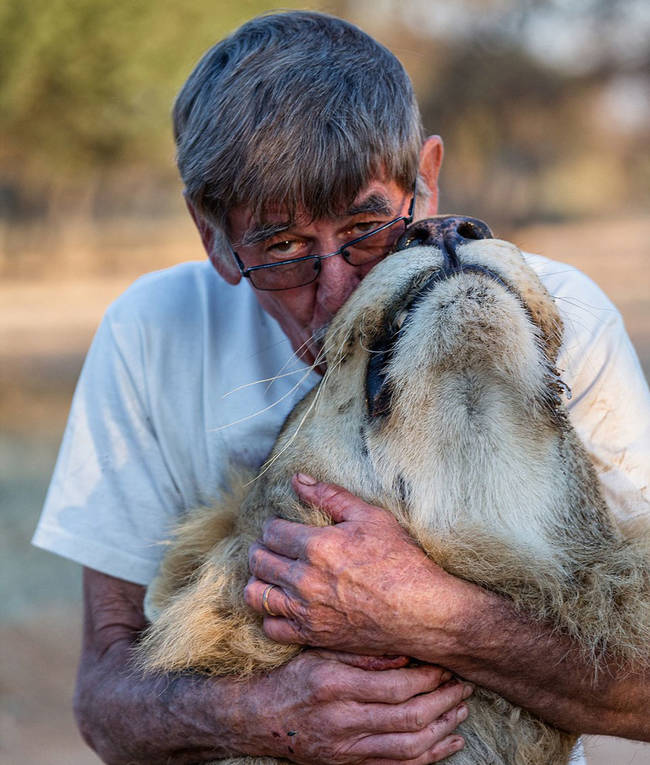 "People talk about lions like they are just lions but they have personalities, they have humour and laugh."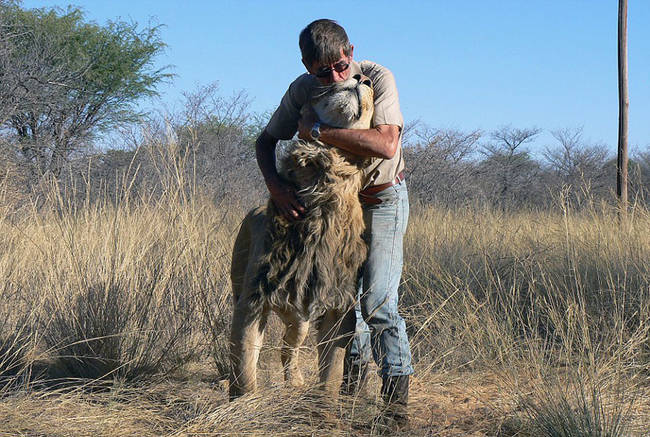 Who doesn't like a good hug and face boop?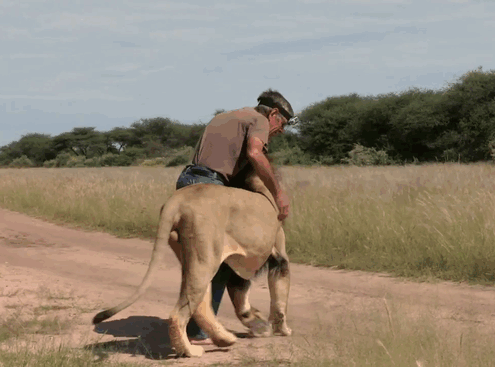 "It was a once in a lifetime experience to grow up with him and learn and live with him through all of the stages of being a lion."

Frikkie says he has raised 19 lions, tigers and cheetahs, but says that Zion "is special because of the bond we share. I learned so much from him"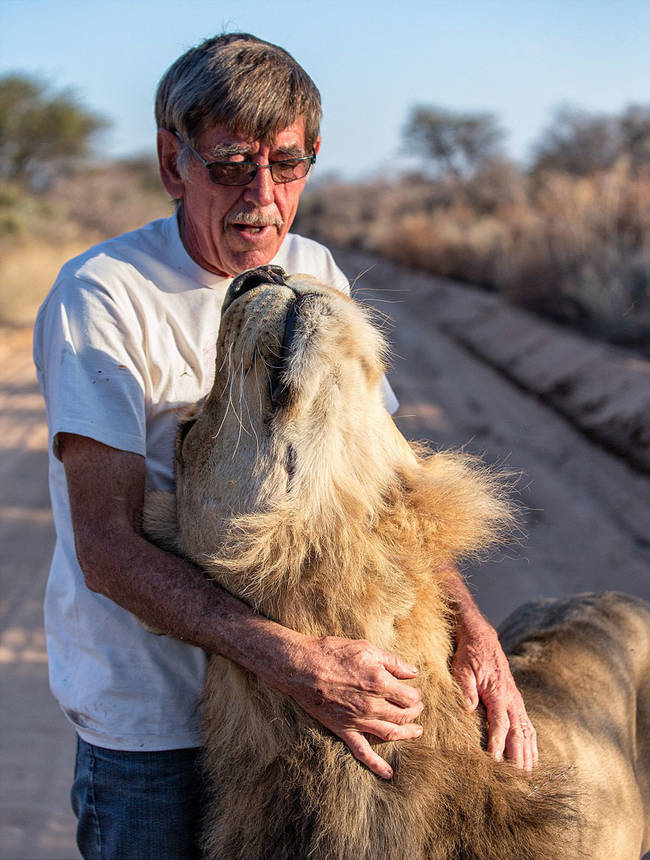 They love to go on walks together, and Zion just loves the company. The two don't have to speak - they know what each other iz thinking.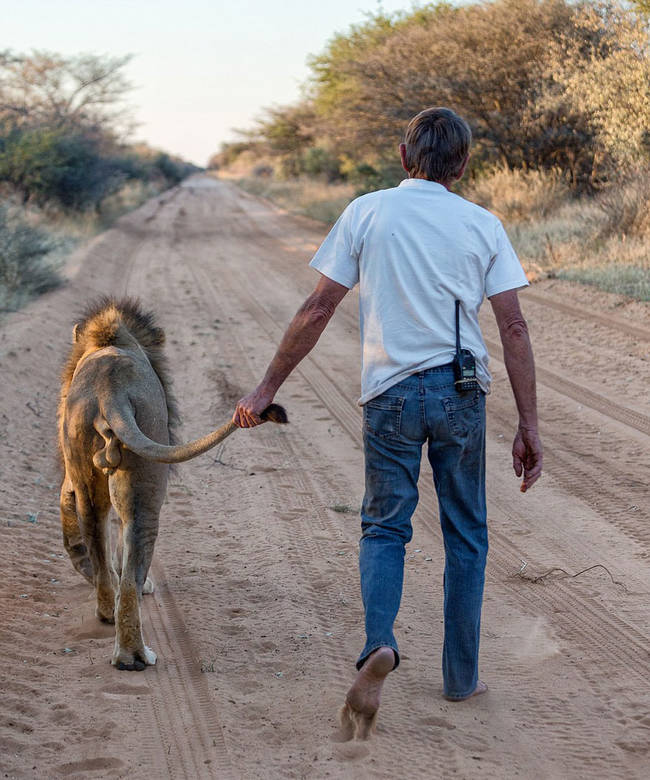 Growing up with Von Solms, Zion haz turned into a little softie – when Von Solms goes for a walk with him, he takes hiz shoes off so the noise won't bother the big cat.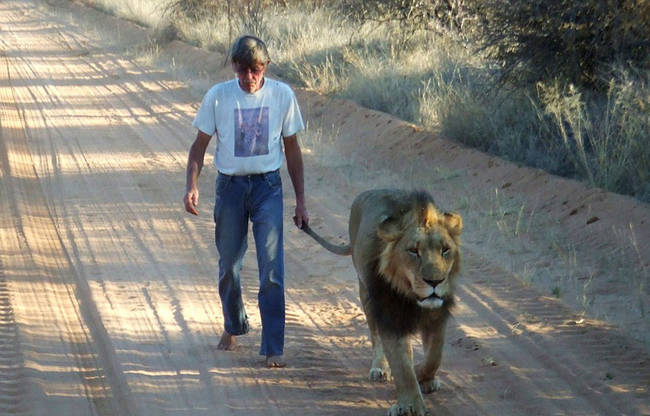 Von Solms told the Daily Mail. " Zion is a gentle giant. He has never attacked humans and I trust him completely."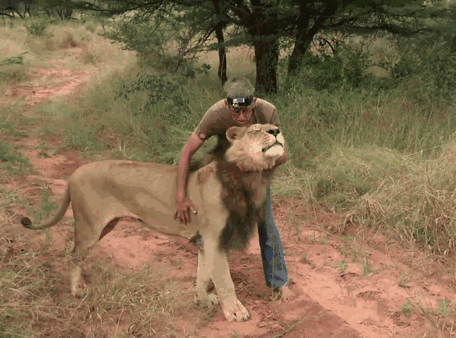 Lions can be dangerous. But this goes to show, that friendship and bonds can be formed between all creatures on this earth.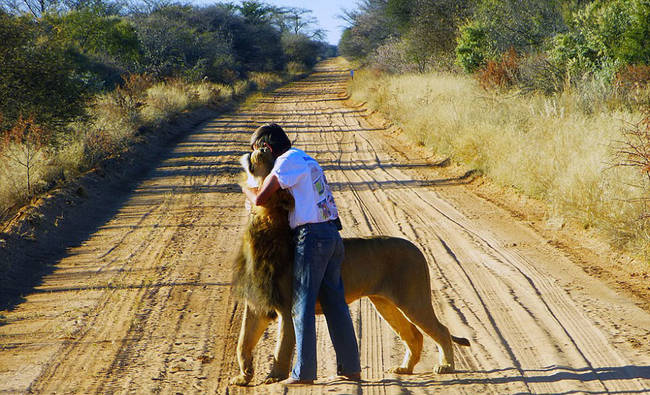 Video of this awesomeness:
via bored panda
LIKE US!
Comments
comments powered by

Disqus
LIKE US ON FACEBOOK!