102 year woman falls in love with a shelter cat... and the captured moment iz beautiful
This will make your heart melt.
Barbara Bates, the adoption coordinator for a Texas animal shelter, waz there with her camera when 102-year-old Iona L. and 2-year-old Edward discovered each other.
"It just filled my heart," Bates sez about the scene in the shelter lobby. "The kitty just snuggled right up to her. Matched her outfit she had on.
"I said, 'Iona, do you mind if I take your picture?' And she said, 'Honey, I sure hope I don't break your camera.'" She didn't. Far from it: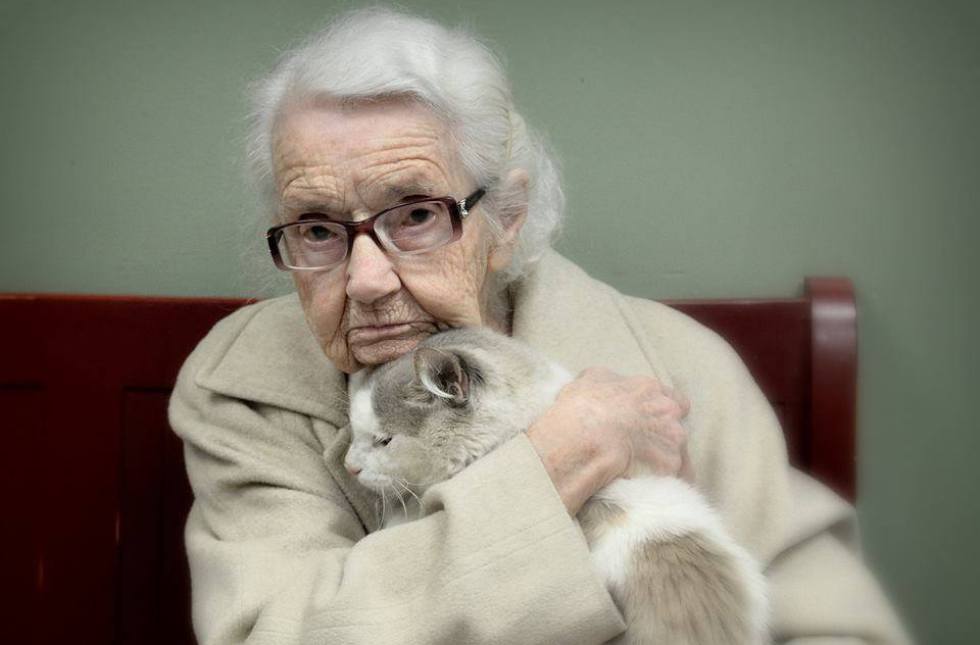 Iona's cat had recently died, so last week, she and her son took a trip to the Montgomery County Animal Shelter in Conroe, Texas.
"I'd had him for 10 years," says Iona, who asked The Huffington Post not to use her full name, citing safety concerns. "I needed a companion."
Edward won her over right away.
"The way he cuddled upon my shoulder reminded me of the cat I'd just lost," she sez.
Now it's Edward's turn to be spoiled rotten in what might be hiz first indoor home.
"Oh my, he's very happy," Iona sez.
For her part, Bates sez she had "no hesitancy" about Iona adopting Edward. To start, Iona's son promised that should anything happen to hiz mother, Edward would remain in the family. But also, Bates believes that Edward iz good for Iona, and she for him.
"My photo tells me Edward immediately sensed that Iona had lots of love and security to offer him," she sez. And that love iz priceless.
"To me, an animal gives you life, that a person can't, or material things can't," Bates sez. "You come home from a stressful day, and they want to kiss on you. It just makes everything bad go away. So it just touched my heart. And I'm just glad that what I felt came out in the photo."
You rock, Iona. And cheers to you Edward. May you haz a great new home with many adventures! Hazah!
via huffington post
LIKE US!
Comments
comments powered by

Disqus
LIKE US ON FACEBOOK!