19 cats that totally hate you
Soon... soon humans. Just.... soon.
1. Yup... planning your "fall" down the steps later today.
2. There's quite a lot of struggling tbh.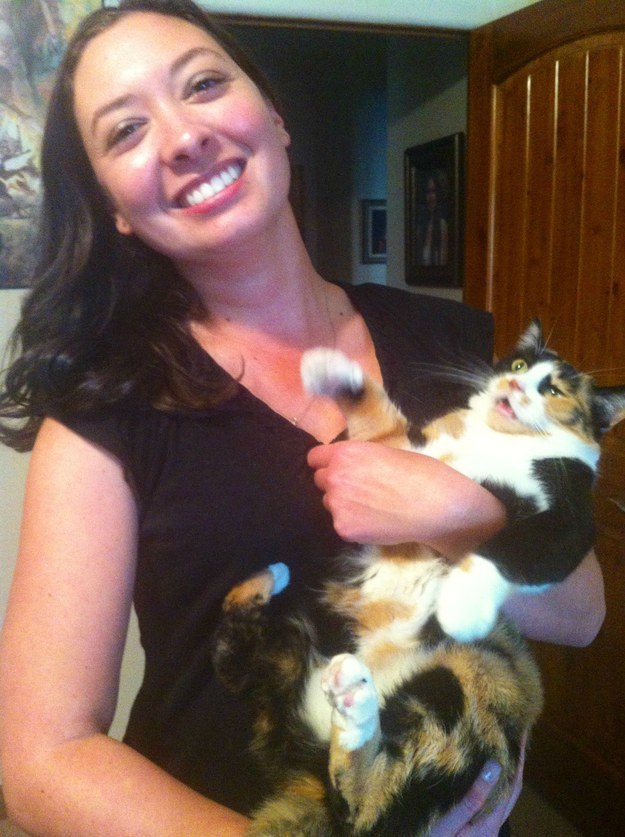 3. I may look like a cute little lion to you... but I will show you an angry Simba in a few seconds. You know... the Simba that fought Scar in Lion King. That Simba rocked.
4. Forgot to pick up the liver treats? No I iz not mad... why would you say that?
5. My food bowl waz not filled at precisely 7:00 AM like I asked... time for a mauling.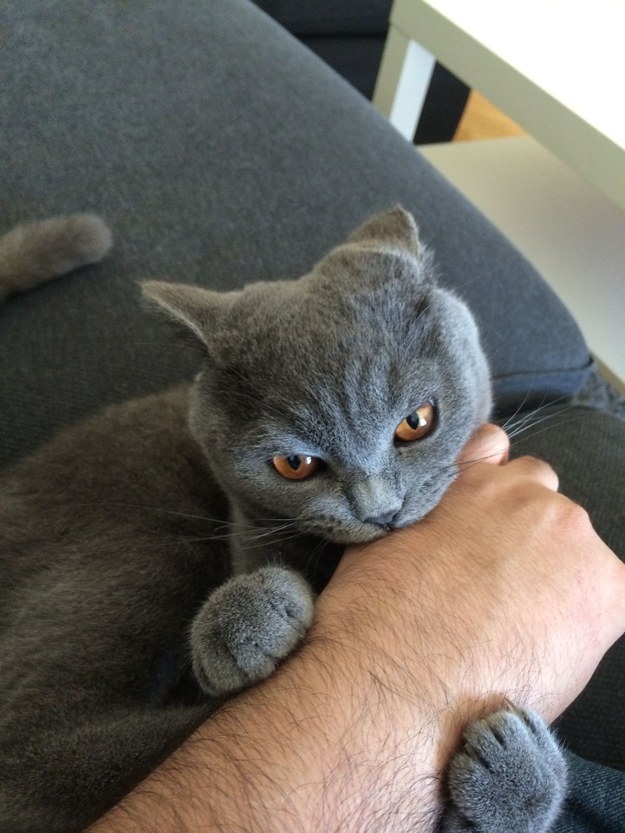 6. You seriously want me to kill you, don't you?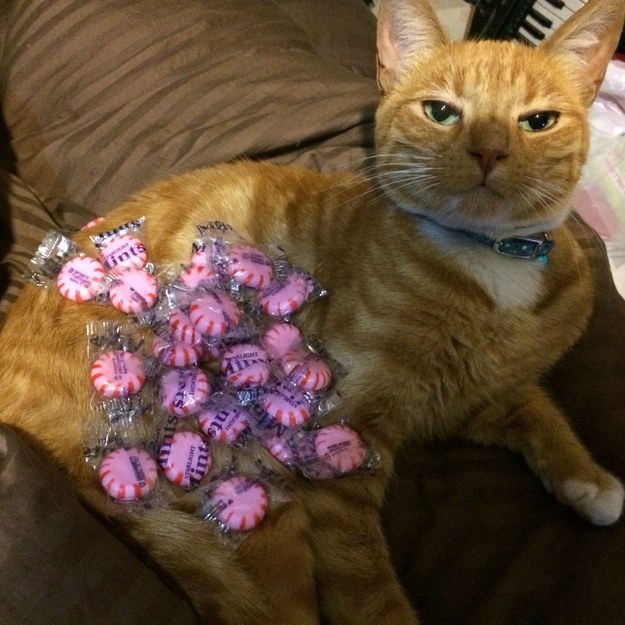 7. Yup. I iz the Cat that stole Christmas. I ate your stoopy socks. That's for telling me Santa iz not real.
8. Oh this iz yours? I'll be done in a sec. I may or may not haz just cleaned the spot just below my tail... you know... where I make poo. Drink up!
9. It waz I that murdered your precious bed! Muahahaha! Feed me?
10. You haz some work to do? Something iz due very soon? Too bad. You took me to the vet. Time to get fired.
11. Trying to sleep in today? NOOOOOOOOOPE.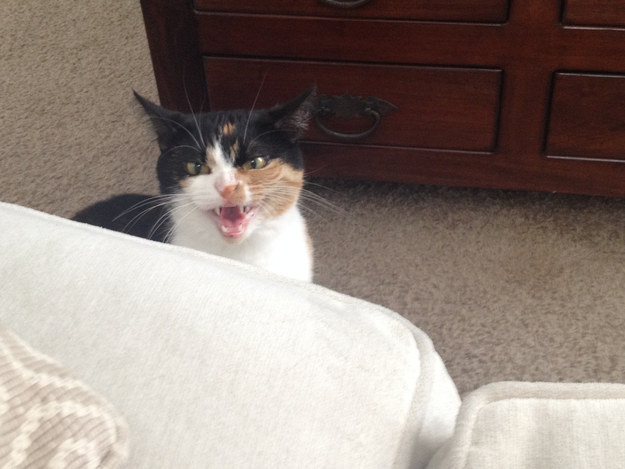 12. This scene iz really important in the movie. You really shouldn't miss this part. Oh iz I in the way? Such. A. Shame.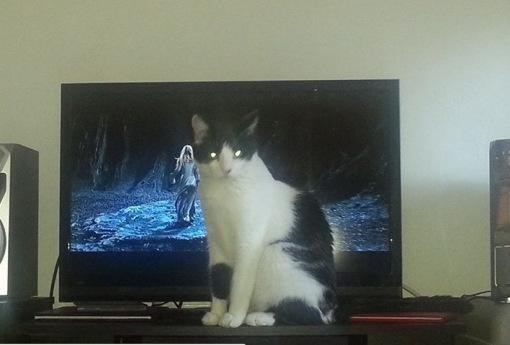 13. I haz a box labled "only dead humans get in this box". Wanna see it?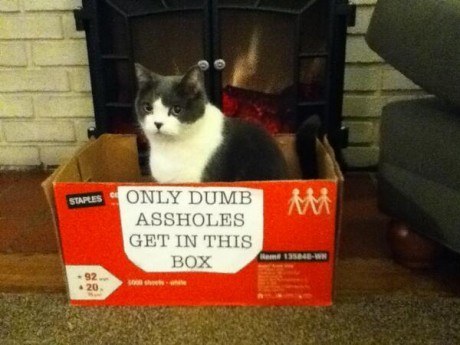 14. We call this the kitty land mine.
15. After I iz done tripping on this cat nip... I will kill that purple dragon in the kitchen and then proceed to bite you for taking this picture of me.
16. Plotting...
17. Just ate some nasty dip you left on the table... annnnnd a storm iz coming, human.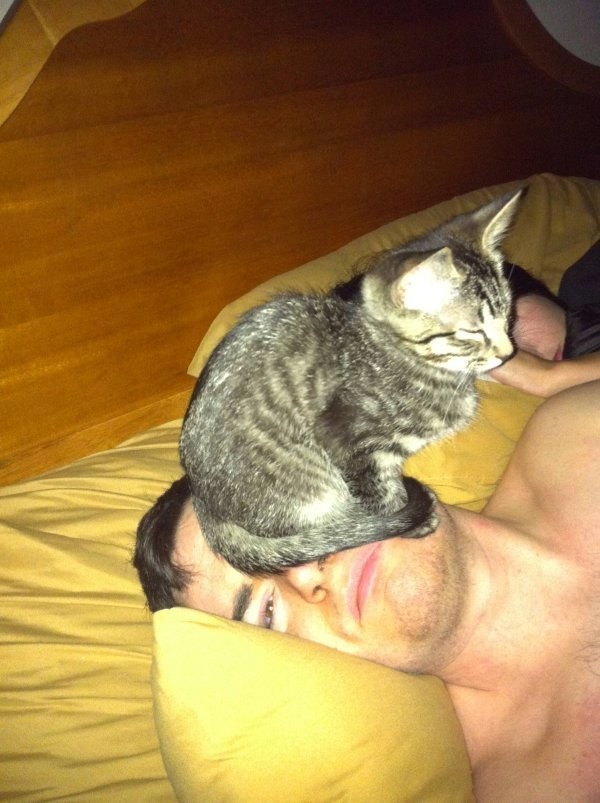 18. Put me down you hairless monkey!
19. Make sure you fill the food bowl this meowrning. We don't want you to haz an "accident" now do we?
You iz lucky you humans haz the ability to open cans... but once we evolve to do that ourselves... well... watch out.
LIKE US!
Comments
comments powered by

Disqus
LIKE US ON FACEBOOK!