I had to see this to believe it... a cat-drawn chariot for barbies
Attach that thing to me... and Barbie iz going on for the ride of her life... off a cliff.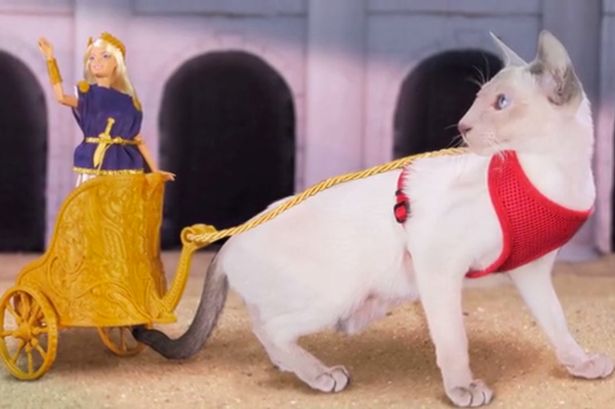 One 3D-printer wielding human, Jim Rodda, iz determined to spice up Barbie from her dull lifestyle and create 3D printed accessories to turn her into a medieval warrior which includes a chariot... and here iz the kicker... that chariot can be attached to your cat. (HA! GOOD LUCK HUMANS)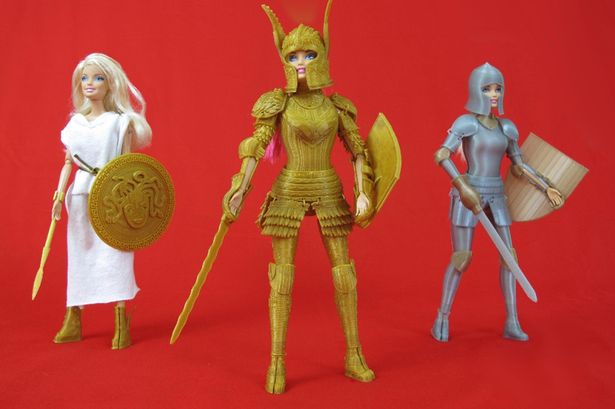 The human originally had a campaign on kick starter that gave an option to deck out Barbie in personalized weapons and armour like above. (Barbie does look much cooler... I haz to admit)
That waz pretty successful, so he decided to up hiz game and include a cat-drawn chariot in hiz new capaign.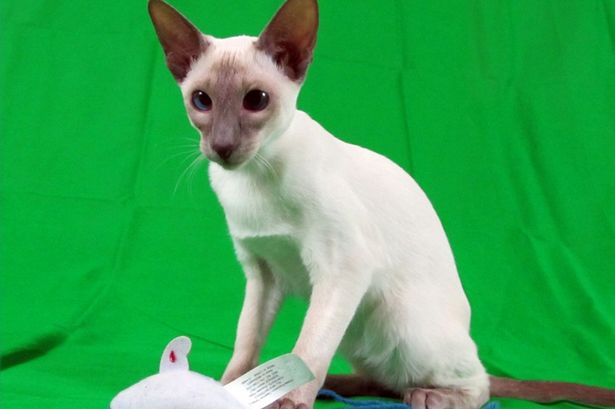 Jim admits that the chariot "in theory" can be pulled by cats... but doesn't expect that to really work. He basically used hiz cat Coco (pictured above) to draw attention to hiz products becuz the internets loves cats. (Which iz true... can't blame him for using that tactic).
Anywho, if any little human tries to attach a chariot to me, I will go full on Gladiator and strike down all of my enemies in the arena. That means claws to the face of any human who gets near me and biting off the Barbie's head in a display of power....
Would you buy this for your cat??
via mirror
LIKE US!
Comments
comments powered by

Disqus
LIKE US ON FACEBOOK!