20 year old cat finally finds a forever home (gallery)
This iz beautiful.
When the Williams family waz looking for a cat to bring into their family, they intially were looking for a kitten or a younger cat to fit into their chaotic life of two young kids and three dogs.
But, fate would decide that Dexter, a 20 year old cat, would become the newest member of their family. Jill Williams noticed Dexter weaving in and around her legs, meowing and begging to be pet.
Jill instantly fell in love, but waz worried how an older cat would adapt with two young boys and three dogs at home. But Dexter had lots of love to give. When she brought him home, he instantly connected with the family and couldn't be happier.
"Dexter is hyper-affectionate and can't seem to get close enough to his people. He'll burrow into the crooks of their arms, or rub his head and whole body up against them for hours. He's never happier than when he's being held and snuggled, and he's become the belly-rub king. Jill says, "I love this cat so much; I've never had a cat who was this friendly." And Dexter? He's finally getting the family he always deserved and is proving that older pets are often the very best pets of all," via the Best Friends Animal Society
Dexter, the 20 year old cat, cuddling with one of hiz new best friends at hiz new forever home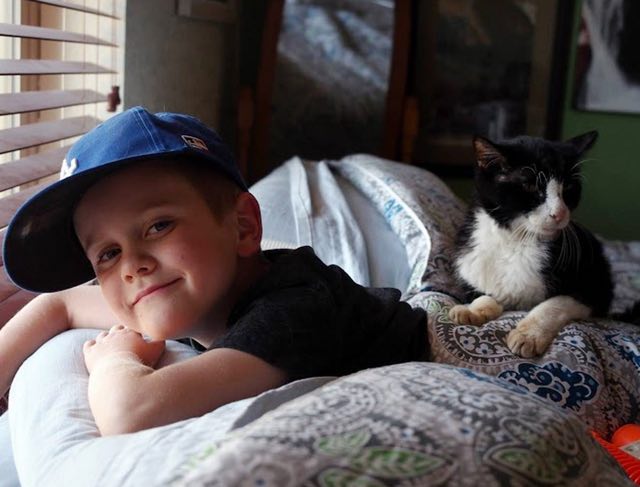 He made it home just in time for the holidays, and got to spend hiz first Christmas with a family he's always wanted.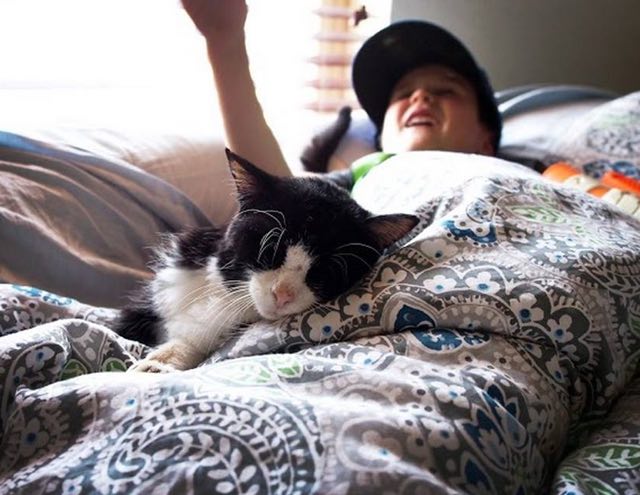 He can't get enough cuddles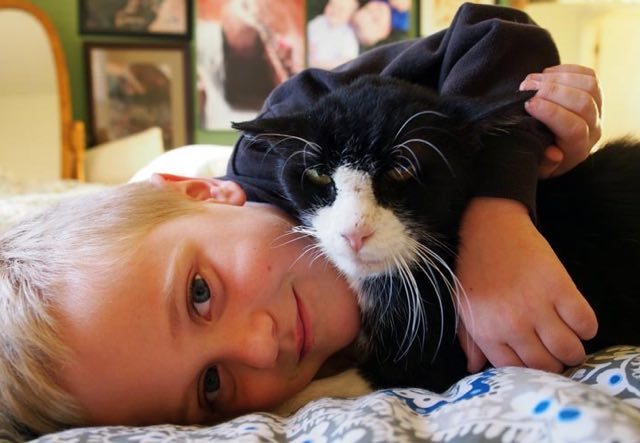 Even the doggie gets some love!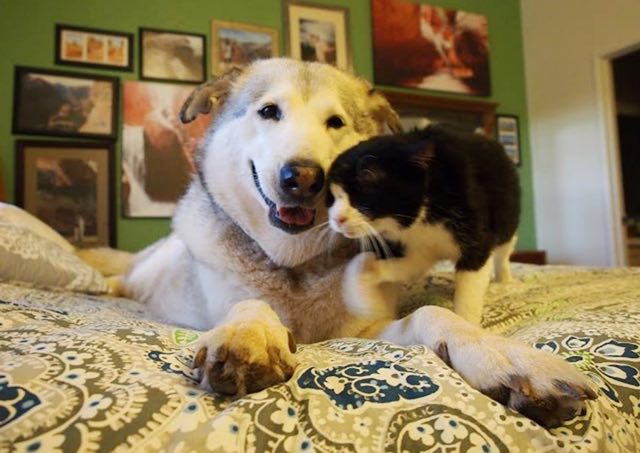 "This iz my family now. I will love them forevers" - Dexter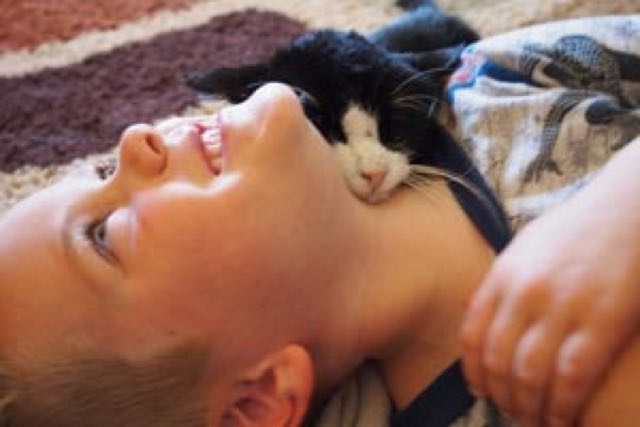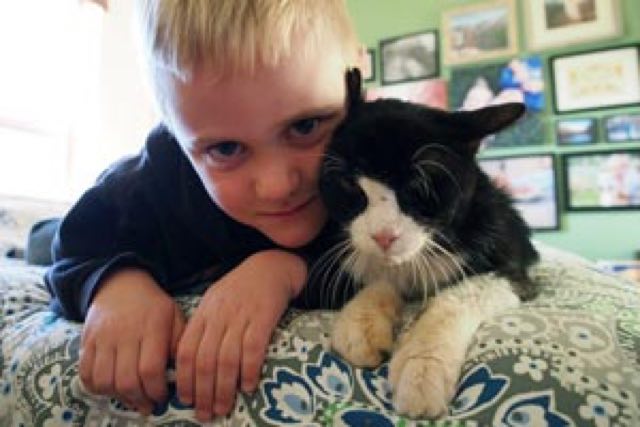 "I finally haz a happy" - Dexter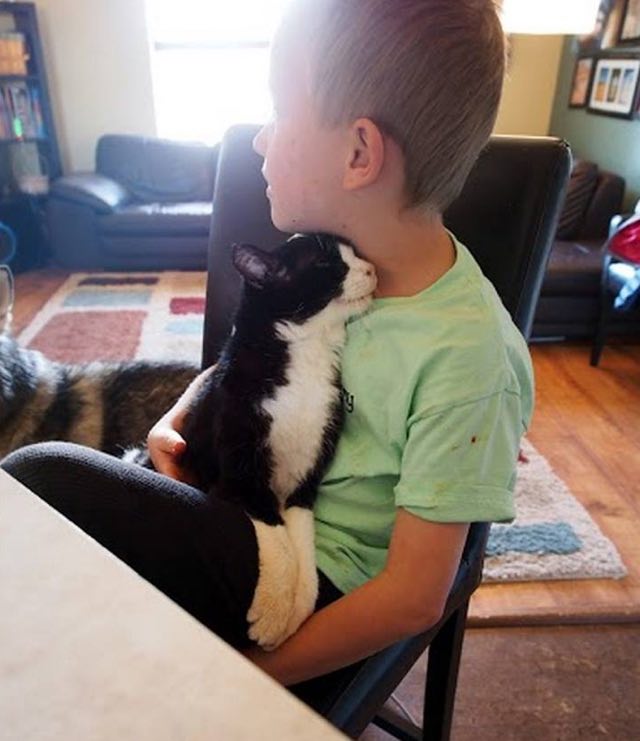 This iz just a reminder, that it iz never too late to adopt a best friend. This human family iz awesome, and haz a place in my internets army. And to you Dexter, I hope you live out the rest of your days with all the love and snuggles you can handle. Hazah!
See an awesome cuddle sesh in the video below!
via lovemeow
LIKE US!
Comments
comments powered by

Disqus
LIKE US ON FACEBOOK!