Science provides 3 theories to why cats love boxes so much
A recent article in Wired attempts the impossible task of delving into the adorably mysterious tendency for us cats to crawl inside of boxes or anything else we can fit into.
Science haz come up with 3 possible reasons.
1. Boxes make your cat feel safe
A Dutch study found that cats given boxes upon entering into a shelter got used to their surroundings much more quickly than those that were deprived of fitting. Maru definitely proves that a cat iz content in a box.
2. Your cat doesn't want to deal with your nonsense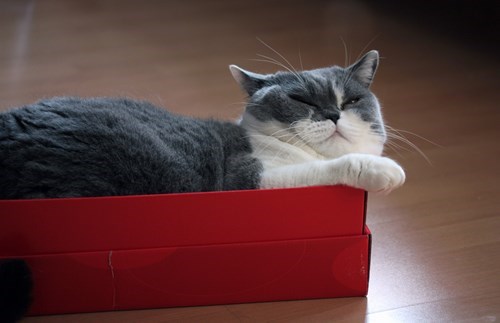 The Domestic Cat: The Biology of its Behaviour claims that "Cats do not appear to develop conflict resolution strategies to the extent that more gregarious species do, so they may attempt to circumvent antagonistic encounters by avoiding others or decreasing their activity."
In other words, we cats look at you humans and our doggie roommates and literally can't even.
3. Boxes are simply cozy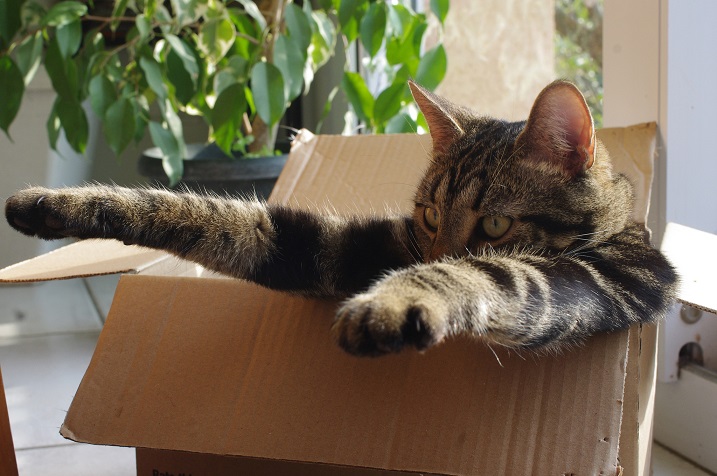 According to a 2006 study by the National Research Council, "the thermoneutral zone for a domestic cat is 86 to 97 degrees Fahrenheit. That's the range of temperatures in which cats are "comfortable" and don't have to generate extra heat to keep warm or expend metabolic energy on cooling."
So tight spaces (like sinks, boxes, and laundry bins) iz just a little nap insulation.
via cheezburger & wired
LIKE US!
Comments
comments powered by

Disqus
LIKE US ON FACEBOOK!