29 cats who waz complete jerks
Yep. What you gonna do about it?
1. Flushing the toilet while the human iz still using it. Ha! Classic.

2. The stink bomber.

3. This cat who fake laughs at all hiz human's lame jokes and then makes sure he KNOWS how lame they are.

4. Surprise ambush in the middle of a professional business meeting.

5. Making the dog feel inferior.

6. Going for a joy ride while the human searches for the keys you stole.

7. Causing a fight and watching the hilarious battle ensue.

8. This cat who slapped this dog for breathing.

9. This cat who will stop at nothing to sabotage all who wish to break her card-stacking world record.

10. Claiming each food bowl even if you iz not that hungry. It's the principle.

11. This cat who iz single-pawedly attempting to bring down the U.S. Postal Service.

12. This cat who waited until you got home so you could actually see Christmas dying.

13. This cat rejecting stoopy human kisses.

14. Ignoring the stoopy parrot az he asks for advice. Just cuz.

15. Tormenting her enemies on her roomba battle saucer.

16. Claiming the dog's uncomfortable bed just out of spite.

17. This cat who made sure there waz enough room for the cup to crash down to its doom.

18. This cat who totally takes advantage of this human's hard work.

19. This cat who's trying to sabotage hiz human's date by throwing out hiz deodorant.

20. This cat who haz zero appreciation for your celebratory efforts.

21. Getting caught on camera and not caring at all. Then walking away like a boss.

22. Showing up your mom in public for no reason.

23. Mom responds with some tough love.

24. Telling the dumb doggie that dinner iz ready... and then proceeding to attack the crap out of him... while laughing like a maniac.

25. Using the human's couch of comfort to launch surprise ninja attacks.

26. Treating the paparazzi like they deserve to be treated.

27. Ruining the human's super bowl party becuz the food bowl waz only half filled.

28. Refusing love and affection from needy puppies.

29. And finally, the cat who did this. HA!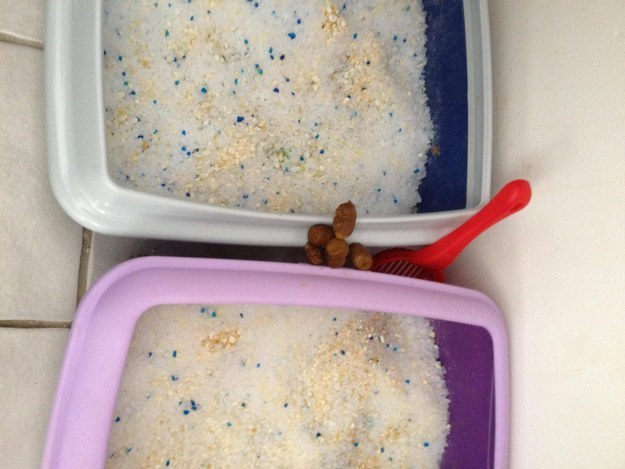 via buzzfeed
LIKE US!
Comments
comments powered by

Disqus
LIKE US ON FACEBOOK!