Cat brings hiz human some very unusual gifts
We all love presents don't we? Well, this kitty decided to bring hiz human something special.
"This morning at 5am my cat gave me a present of plastic grocery bags. It didn't wake me up so he must have thought that I didn't approve. So, he woke me up by laying a foil sheet (covering my toaster) on my pillow next to my face, promptly waking me up. I'm very loved by my kitty!" said oicutey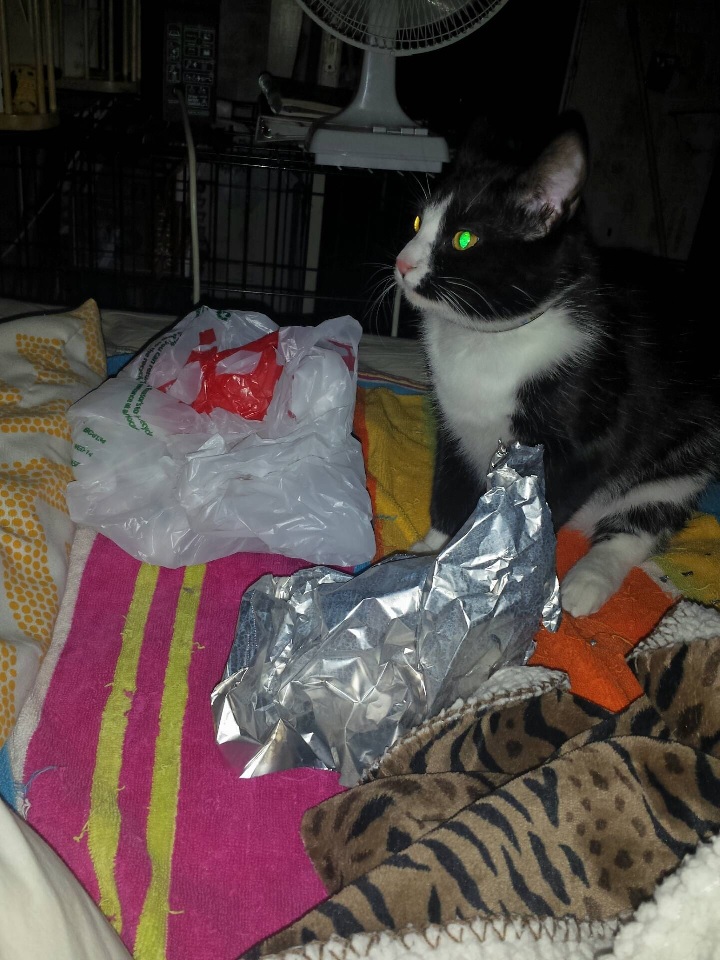 "You like crinkly things... I like crinkly things... lets do business at 5 AM."
Well done, kitty. I iz sure your human iz proud.
via reddit
LIKE US!
Comments
comments powered by

Disqus
LIKE US ON FACEBOOK!