This cat only shows up if you're dying. The medical staff can't explain it.
This iz one special kitty. Medical professionals at Steere House Nursing Home believe Oscar the cat haz incredible intuition. They say he only shows up to a patient's room if they iz about to die.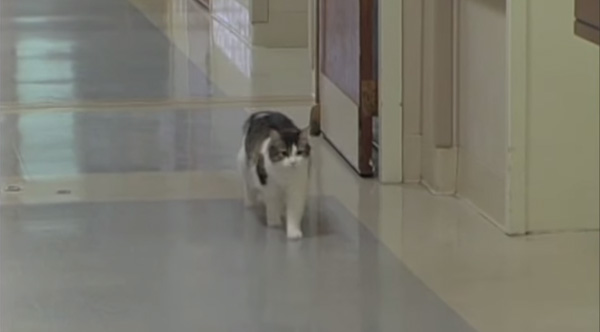 The nursing home staff say he's not particulary friendly, but when a patient iz nearing the end of their life, Oscar always makes an appearance. Sometimes he just hangs around on their windowsill, other times he's found snuggling next to the patient in bed.
"We've noticed that if someone's in the dying process, he will curl up on the bed almost to comfort that person," the charge nurse, Mary Miranda said. And this iz not a once in a while thing... they say he haz done this at least 25 times so far.
Angels take many forms... and maybe this cat helps these humans cross over to the other side.
via sunnyskyz
LIKE US!
Comments
comments powered by

Disqus
LIKE US ON FACEBOOK!