These little accessories iz attempting to stop cats from their mass murdering habits
So there iz some buzz going around about putting these scrunchies on cats to prevent them from killing birds and other stoopy victims that humans don't want us to kill.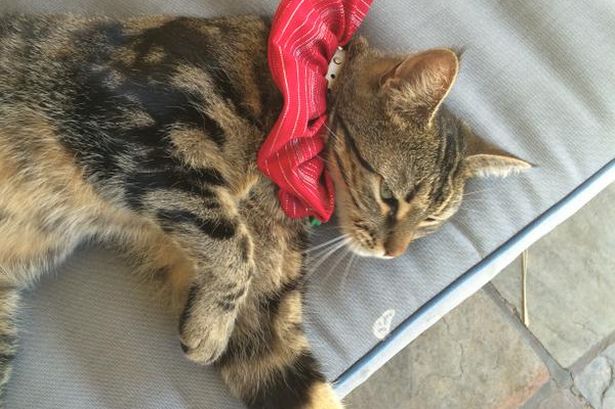 The idea waz thought about from a student in Austrailia, after she studied some cats and their hunting habits. Long story short, these obnoxious human garments pretty much give away our position. It's like wearing a giant sign on our heads that sez, "Hey! Look at me! I suck at hunting!"
The student explained it like this: "Bright colours are very noticeable to songbirds, they should see the cats further away, allowing them to escape earlier"
"Because it's based on colour and vision, cats won't be able to learn to make it stop working.
"Unlike what people say about bells. [They say] that cats can learn to make them less effective over time."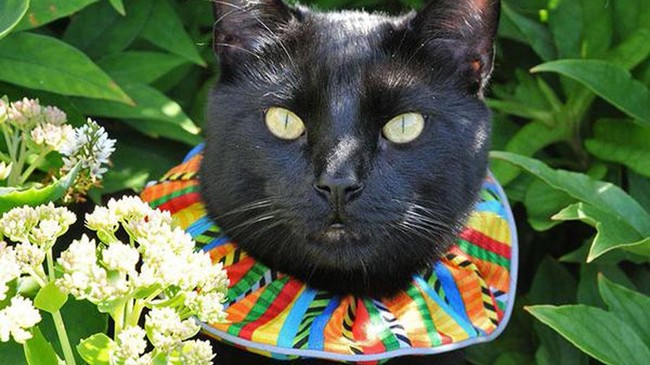 Yeah, well - it iz stoopy. Not just because it looks stoopy, but it might be harmful to your kitty. After seeing the story, I immediately thought "Wait... this could end up harming us."
Low and behold, here iz what the Cat's Protection League (I know! A league just for cats! I wonder if they were super hero outfits like the Avengers or Justice League) had to say about this:
"Following recent reports of hair scrunchies being used on cats to reduce their hunting success, the UK's leading feline welfare charity, Cats Protection, would like to urge caution. While recognising that cats catching birds is a concern, the use of scrunchies could cause serious harm to the cat if it becomes caught or tangled. For this reason, the only articles placed around a cat's neck should have a quick release fitting or a snap opening. Cats prefer to hunt at dawn and dusk so Cats Protection believes an effective way to reduce hunting is to keep cats in at night."
So maybe try and get a colorful snap away collar? Or just accept that you cannot tame us. We iz majestic ninja master hunters.
via mirror and viral nova
LIKE US!
Comments
comments powered by

Disqus
LIKE US ON FACEBOOK!