Random kitty shows up at this human's house to hang out and snuggle
Some cats iz just nosey little critters...
"I left the door open whilst watching TV and didn't notice this stranger until he jumped straight into my lap! I have absolutely no idea who he is but he can stay," said reddit user sludj5.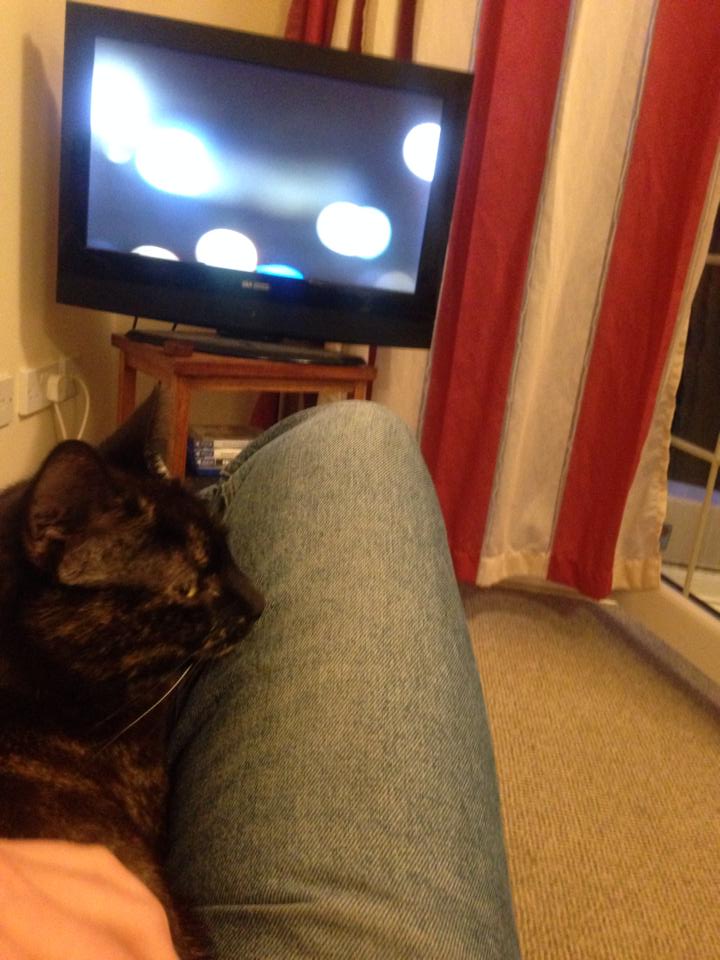 "She shifted positions a lot, and experimented with sitting directly on my face for a while, before eventually settling for the Firefox position"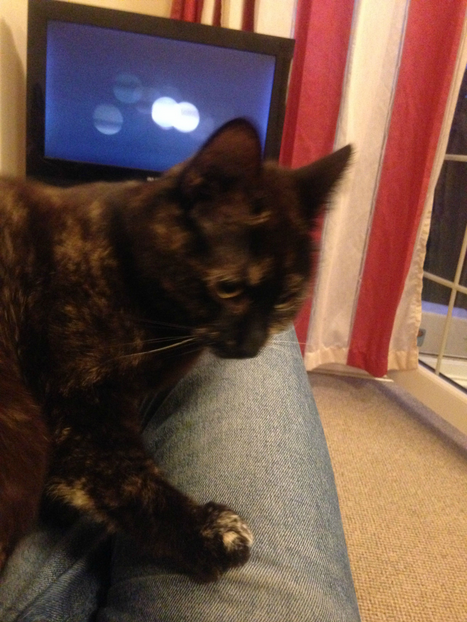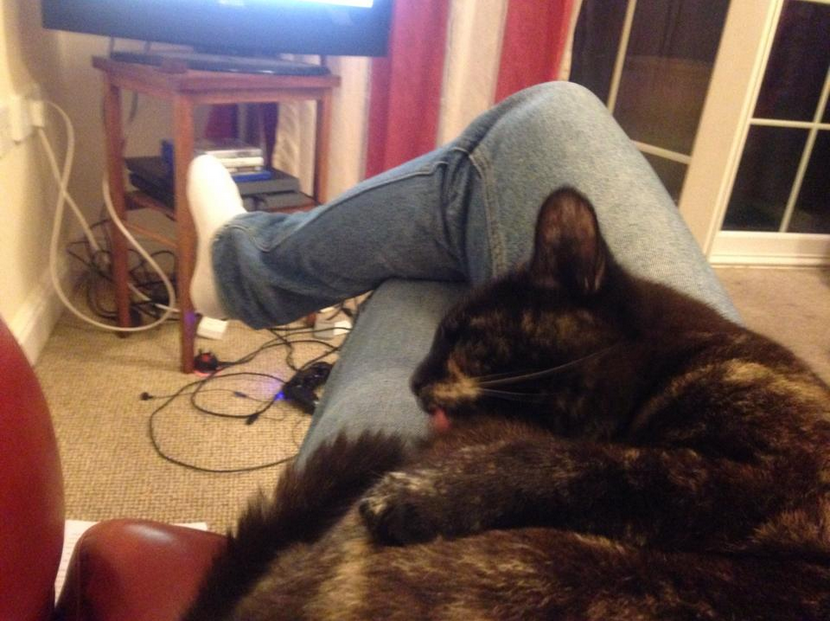 "I'm pretty sure she has an owner, though, as her coat is really soft and glossy and she looks like she eats well. She's also absurdly confident around strangers.. last night I heard a rustling in my wardrobe and noticed she was in there jumping around and sniffing all of my belongings."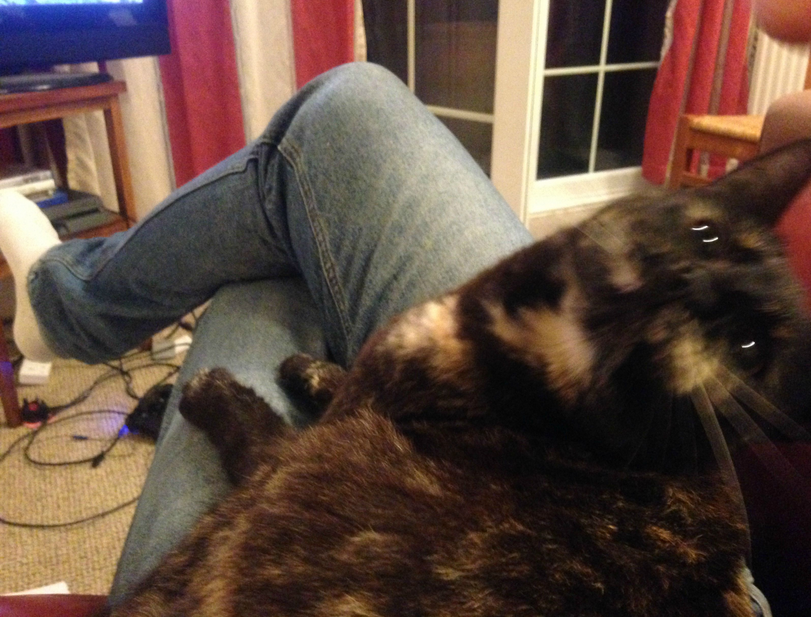 The human iz not sure of the owner, az the cat doesn't haz a collar. The human will check to see if there iz a micro chip when taking the kitty to the vet.
"I think she just lives in the neighbourhood and is wandering around making new friends. She seems healthy/happy."
Well, while I hope that this kitty does haz a loving home and iz just a curious outdoor nosey feline, you may haz just been chosen to be this cat's new family.
via reddit
LIKE US!
Comments
comments powered by

Disqus
LIKE US ON FACEBOOK!