The new debate iz here... iz this cat going up or down?
Remember when the internet waz all abuzz about some stoopy dress?
Well, now there iz a new debate... one that will divide and shake the foundations of the entire world.
Iz this cat going... up or down???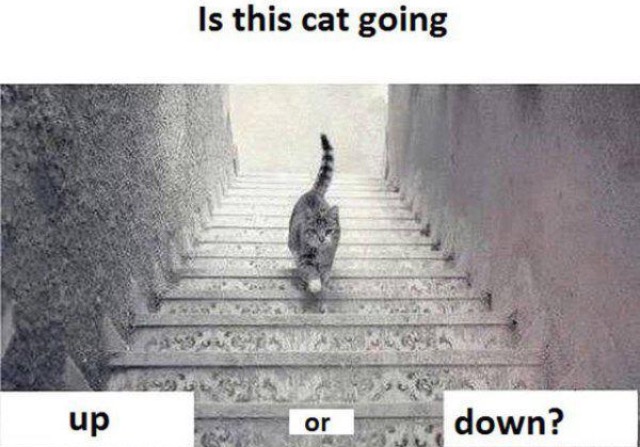 9gag
Iz it not obvious? Definitely up... wait... no... down... definitely down... wait...
Up. Yes. I iz sure.
Ugh... wait... maybe down.
Damn you, internets. This picture iz full of sorcery.
What do you think??
LIKE US!
Comments
comments powered by

Disqus
LIKE US ON FACEBOOK!