Sometimes it iz really hard to spot your black cat (Gallery)
All cats iz ninjas and masters of hiding... but black cats take it to a whole other level!
1. Like this cat, who knew where to hide purrfectly in plain sight from the human to avoid the vet.

2. This cat, who made the human call and search for him for hours while he watched and giggled to himself.

3. These cats, who knew the rug iz excellent camouflage for hunting human feets.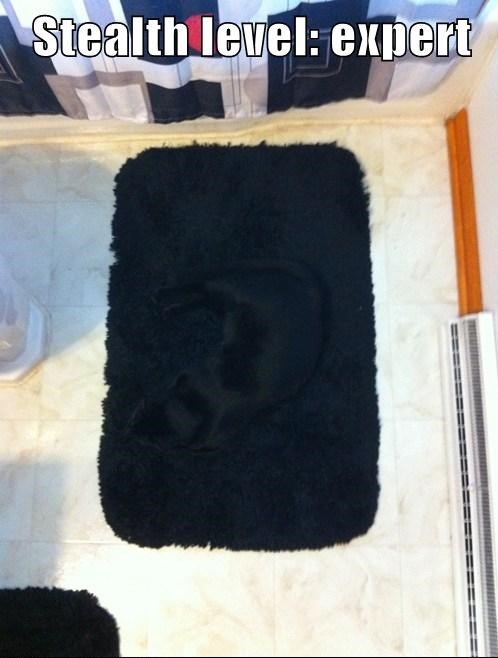 4. This cat, who can morph into a black puffy cloud to confuse hiz enemies.

5. This cat, who likes to hide in the dark, only to pop out to scare the living heck out of humans walking by.

6. And lastly, this duo, who only reveal themselves just before they take down a mighty plate of human food.

Haz more stealthy black cats? Share them with us! Hazah!
LIKE US!
Comments
comments powered by

Disqus
LIKE US ON FACEBOOK!