Stray cat brings her two fluff balls to a caring family for help
This stray cat waz living in a burnt down home, and decided she needed some help from the family next door.
"The house next door was arson attacked with a gas explosion which ruined the house, about a month later a ginger cat started coming into our house looking for food and was extremely thin and covered in fleas, we couldnt beleive how friendly she was!" Luleymoon wrote via youtube.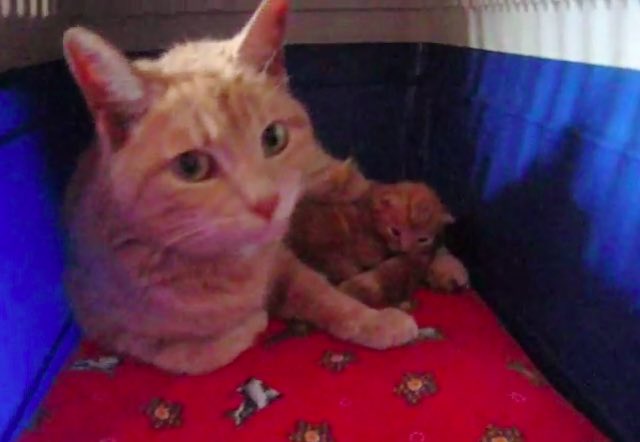 "We took her to the vet to get de-flead and see if she had a microchip, unfortunately she didnt have one and after putting up flyers noone came for her, she also smelt strongly like smoke and had black ash on her so we guessed she was going into the burnt down house.
When we got home from the vets we noticed she had a swollen belly and engorged nipples, so we assumed she was pregnant, or had had kittens, but with no way of knowing there was not much we could do but make sure she was safe.
About 2 weeks later the house next door was due to be demolished the next day so we knew we had to keep ginger in the house incase she was living in the burnt down house. We were waiting all day for her to arrive and when she finally did you can imagine our surprise when she brought in a little bundle of ginger joy!"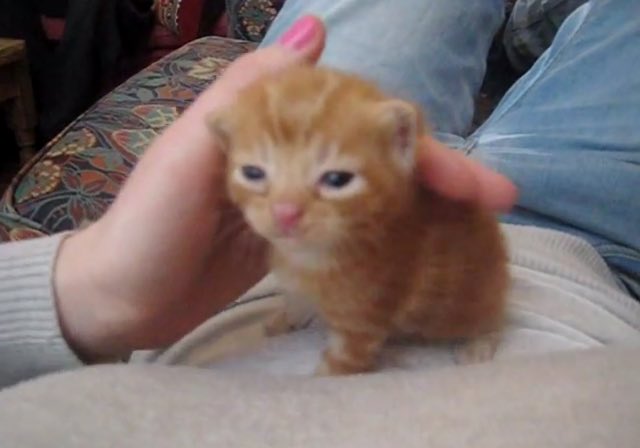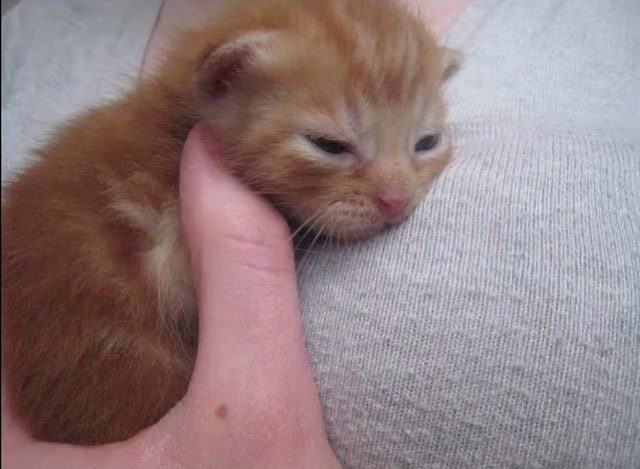 "We were a bit shaken up, but she made herself at home in my sister's sock draw and nestled in, about an hour later when we wernt looking she went outside and we had a few hours before dark so we wernt too worried, but when she came back in she had ANOTHER baby! and this one had a badly infected eye."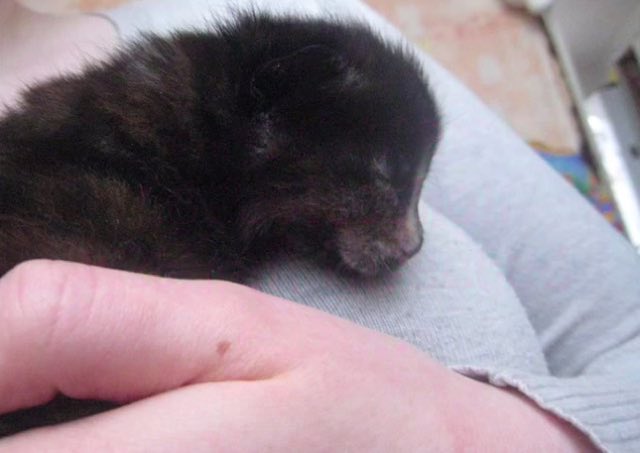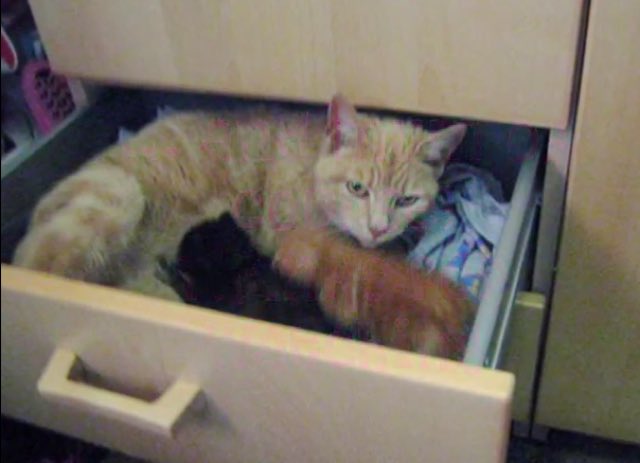 "I think its a small miracle that somehow she knew to bring her kittens into our home, which she had grown to trust, the very night before the demolition, the short clip halfway through this video is when we only had the ginger kitten and you can see how panicky the mum is. The rest of the video was taken the next day"
Now this little family can get the love and attention they need! Hazah!
LIKE US!
Comments
comments powered by

Disqus
LIKE US ON FACEBOOK!