This innovative device will allow you and strangers from around the world to play with your cats
So there iz a new product launched via kickstarter to allow you and really anyone on the internet to play with your cats.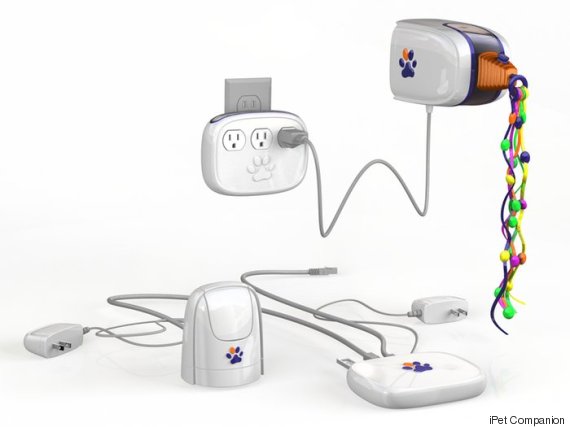 It's called the iPet Companion HomePlay. It's a pretty interesting concept actually. Basically, it iz a camera connected to the internet that streams the video online, and allows basic commands to whoever iz watching. You can move the camera, keep an eye on your kitty, and even shake some toys around!
Here iz a sample of what you could be monitoring: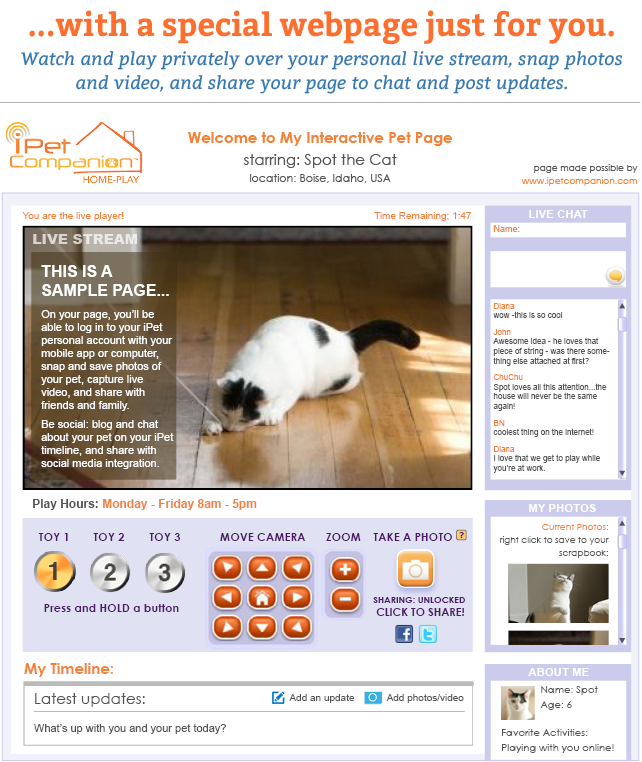 "iPet Companion connects you remotely - and physically - with your pets at home, so you can view, play, and care for your furry loved ones from anywhere in the world! It's pet webcasting and remote pet play for everyone."
Currently, it iz already being used in animal shelters, but now this project iz targeting home use!
Check out this awesome video of it being used in animal shelters!
People iz already loving it, and backing the project thousands of dollars within the first few days. Honestly, this device seems pretty wild. Think about it, humans. While you go to work, or if you haz to go on vacation and leave your awesome kitty behind, you can check in everyday to make sure your kitty iz doing fine!
What do you think? Would you buy this? Go check it out here!
LIKE US!
Comments
comments powered by

Disqus
LIKE US ON FACEBOOK!