Kitty born with short front legs won't let anything stop her!
Meet Kanga, a very sweet and determined kitty born with bent front legs.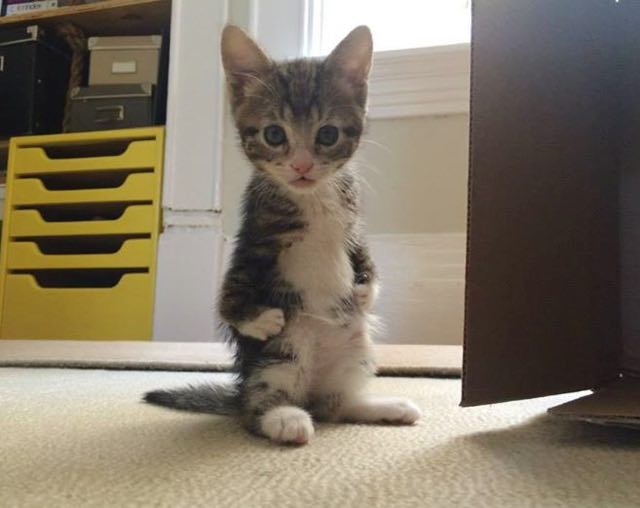 Kanga waz born with a condition called radial agenesis, which makes it difficult for her to use her front legs to hold weight.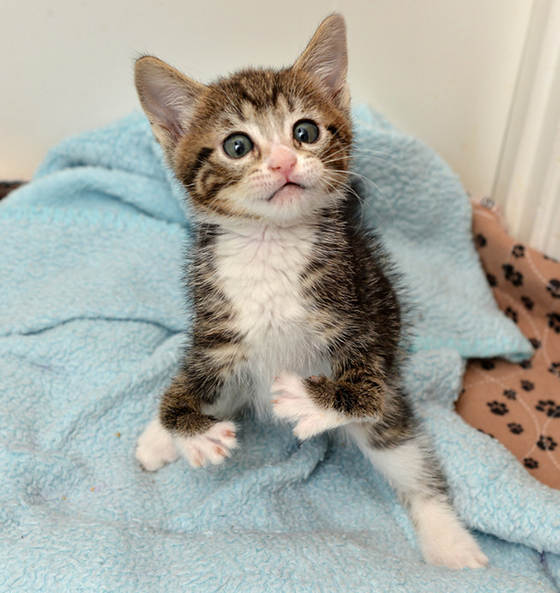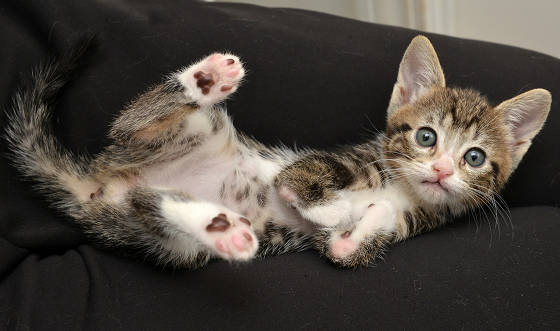 But Kanga haz never complained about it. In fact, she iz quite happy to have the ability to stand on her back legs and hop like kangaroo!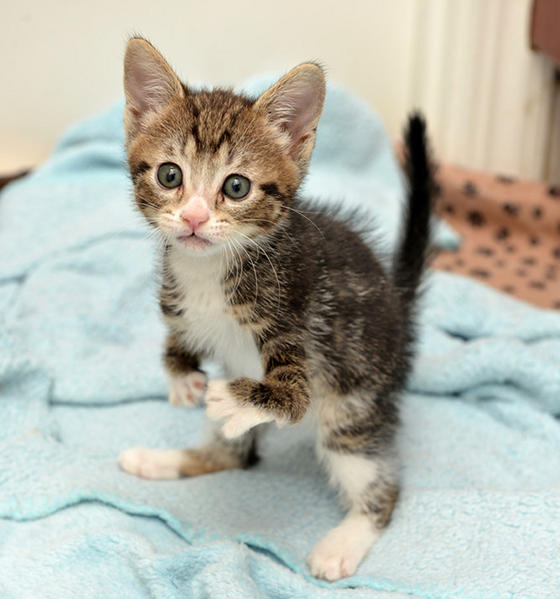 Little Kanga haz since grown up, and she finally found a forever home! She got adopted by a sweet family with two doggies and another cat.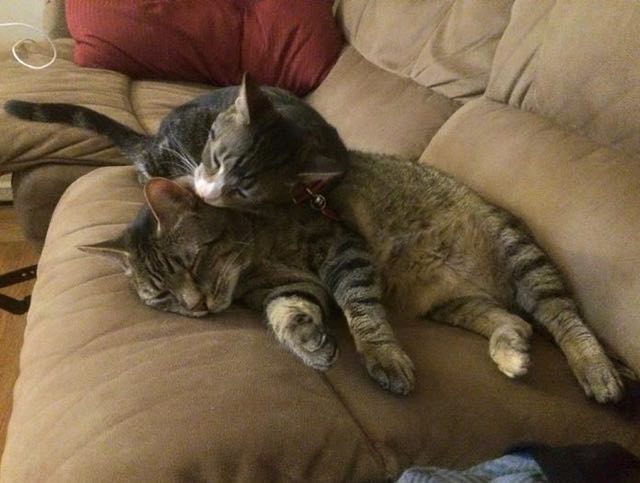 We waz not kidding about the kangaroo hops. She can fly!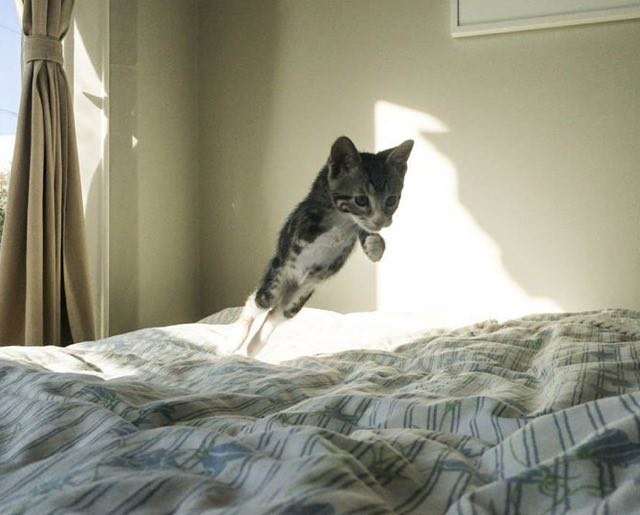 Just because you iz different, doesn't mean you iz not beautiful.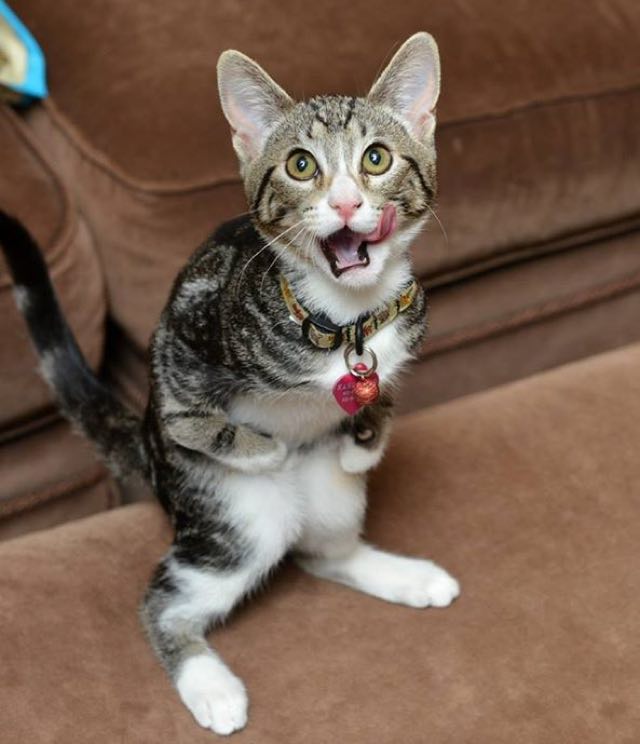 Check out these adorable videos below!
Conquering the stairs
Roo's way of going up the stairs (1/24/15).

Posted by Kanga Roo on Saturday, January 24, 2015
via lovemeow
LIKE US!
Comments
comments powered by

Disqus
LIKE US ON FACEBOOK!