Missing cat for 2 weeks found in well, rescued in this beautiful reunion
Her face just says it all.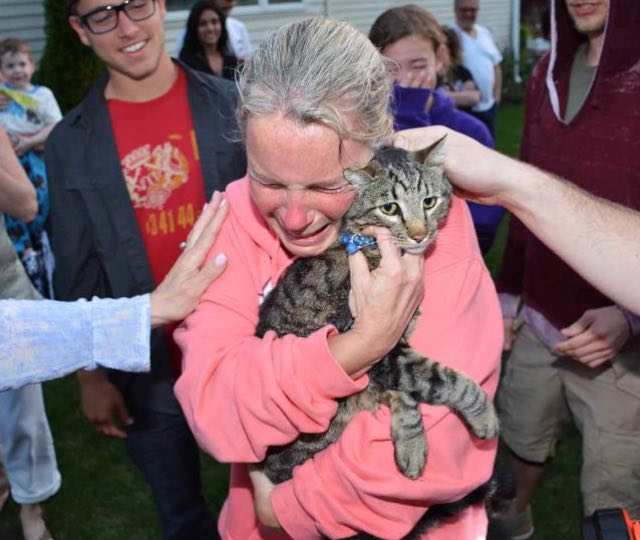 Roscoe the kitty went missing for two weeks, and the human waz devastated. She waz giving up home on him ever returning...
But when neighbors heard a faint meowing from an Oceanside dry well, they called the fire department immediately for help.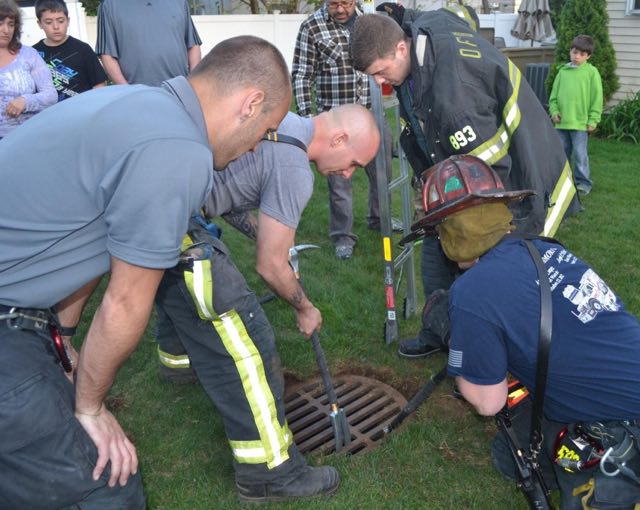 A dozen hero fire fighters showed up to the scene, and after they made sure the air waz safe in the well, a brave man named Danny Leboff went down there himself to get Roscoe.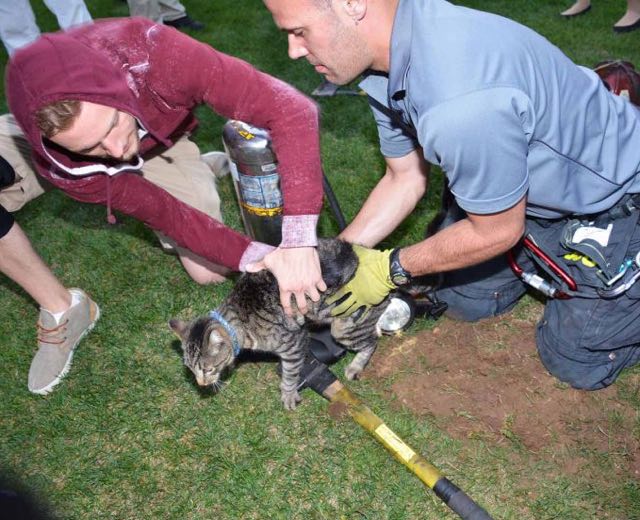 "The cat was ready to go, that's for sure," Fire Chief John Madden said.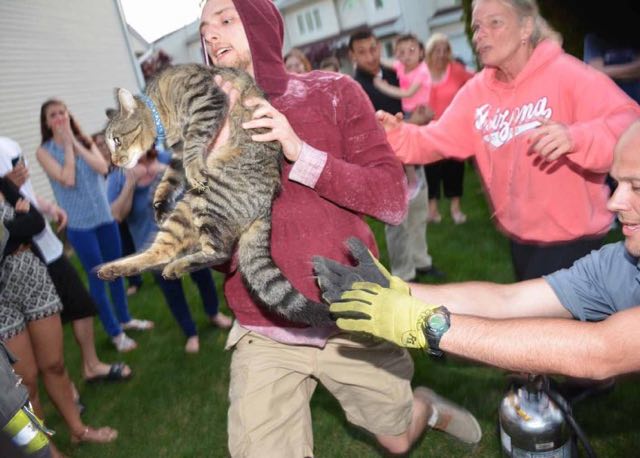 Roscoe's human could not believe it waz her kitty. She waz overcome with absolute joy.
"She was just hysterical," said Emma Ryan. "Everyone was clapping and cheering when the cat came out. It was such a happy Mother's Day. Everyone's a cat lover."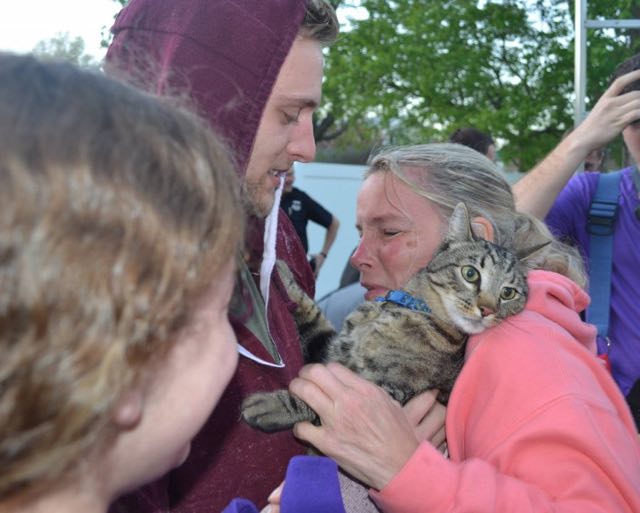 "It feels good when you bring them back with their owners," Madden concluded.
I think it's safe to say that Roscoe might be an inside kitty from now on. Hazah!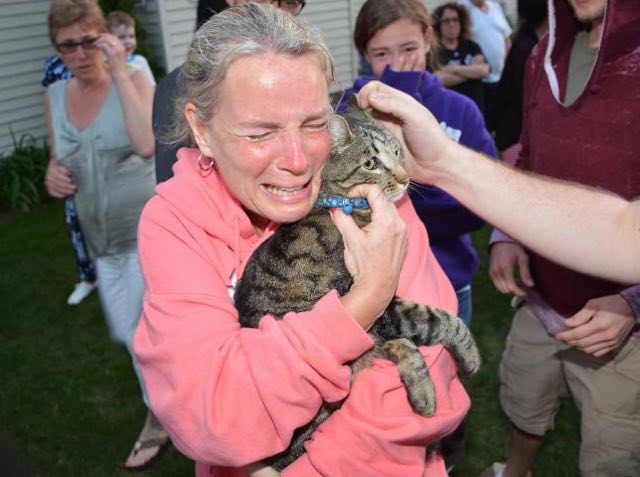 LIKE US!
Comments
comments powered by

Disqus
LIKE US ON FACEBOOK!