Meet Andre the Giant, a 25 lb cat who helps others get adopted!
Just look at this whopping kitty!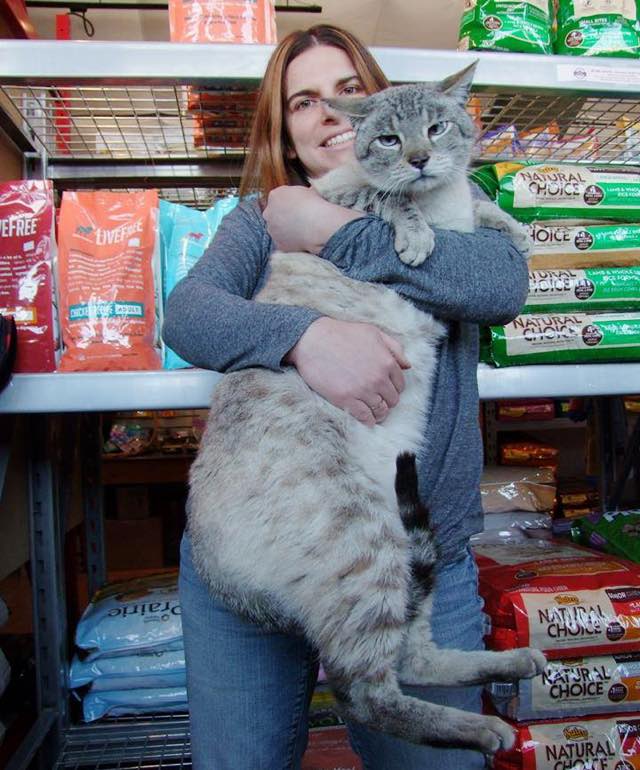 Andre the Giant cat waz found roaming downtown Colorado, and frequented a local pet store.
"Within a month of us having him, people coming in to see him and to visit, the adoption rate for the rescue skyrocketed" said Miyuki Takeda, of High Paw Pet Supplies.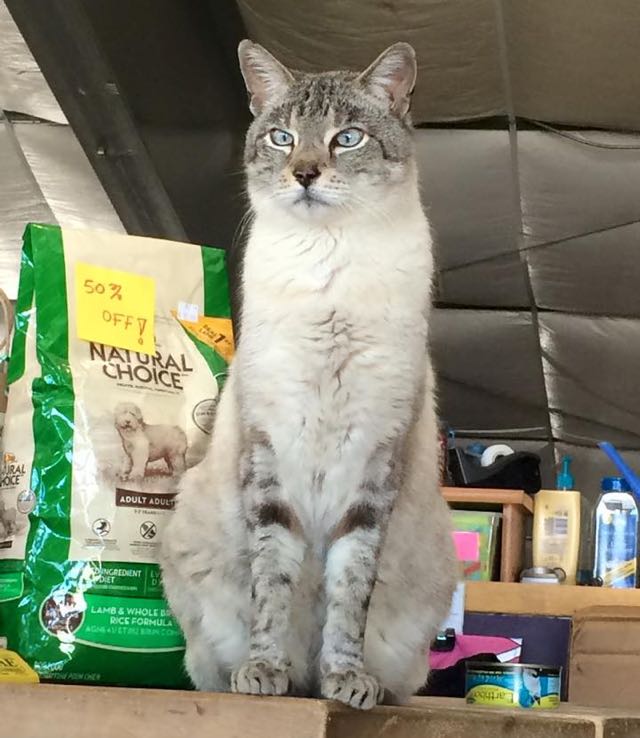 At the time, Andre only weighed 20 lbs. And for hiz size, that waz actually under weight according to the vet. So, the store took him in, and nursed him back to 25 lbs.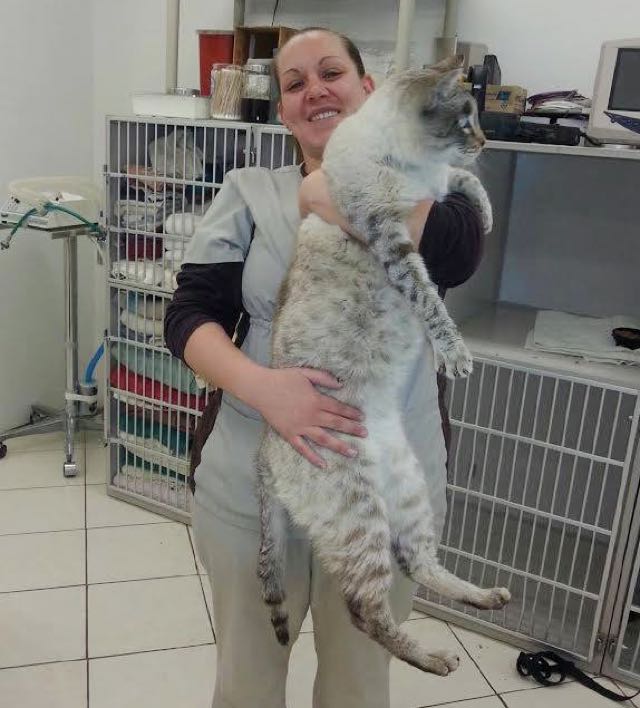 The owner fell in love, and decided that Andre would be the official "store" cat. He iz now their mascot!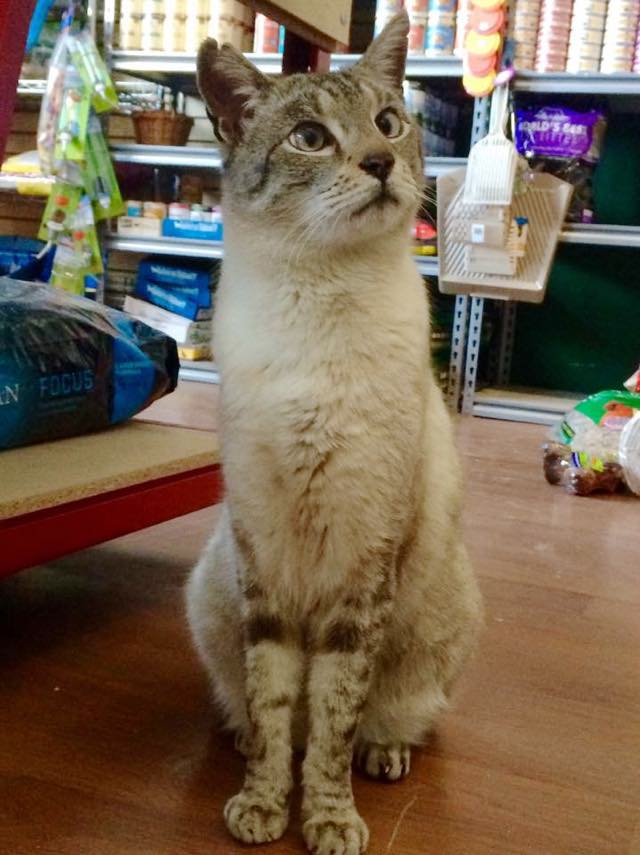 "We think perhaps he has Savannah in him – those are huge cats," Takeda added.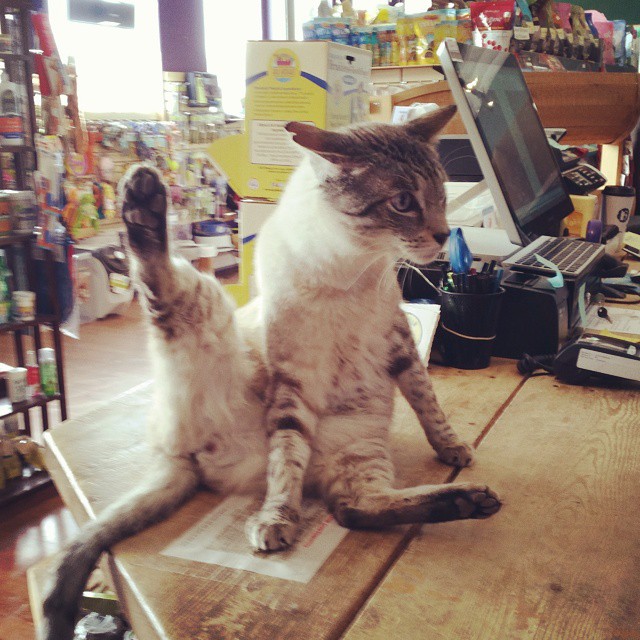 This iz seriously the biggest stray I haz ever seen!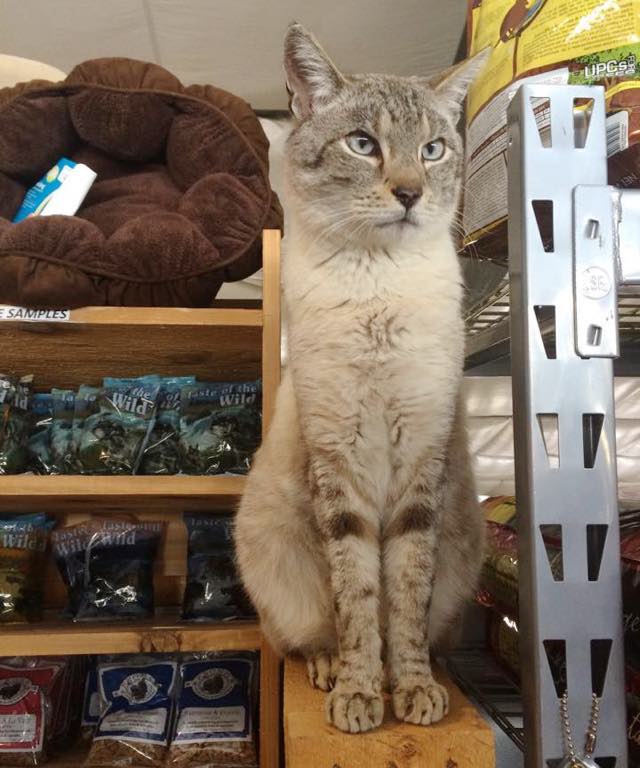 See Andre in action below! Hazah!
via love meow
LIKE US!
Comments
comments powered by

Disqus
LIKE US ON FACEBOOK!