Cat barely saved after house fire, now comforts other animals on their road to recovery
Russell the cat haz been a patient at the Animal Emergency Hospital and Urgent Care Clinic in Raleigh, North Carolina, for more than a year. In early 2014, he waz found in the smoldering rubble of a fire that destroyed hiz home and left him with severe burns on hiz face and hiz body.
It's been a long road for Russell, but each day he gets better and better.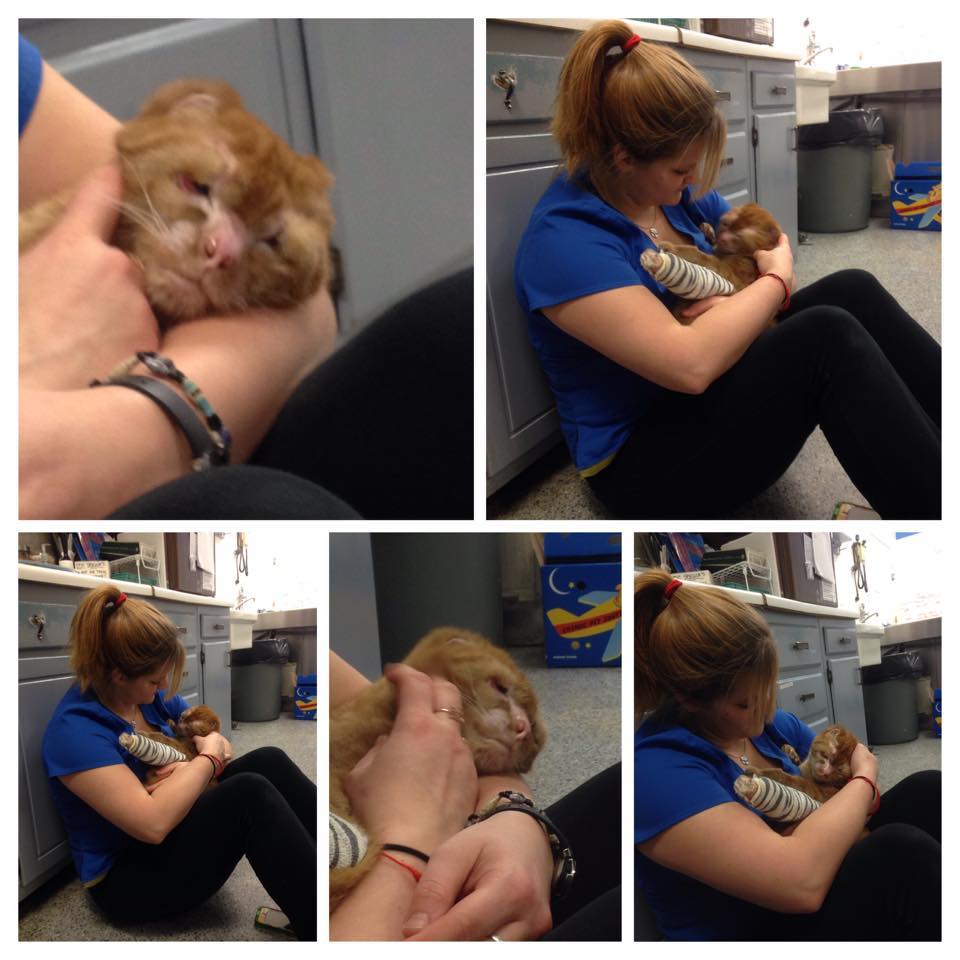 "He was pretty far gone, and we didn't know if he would make it," clinic staffer Alan Wilford told The Dodo. "He has taken a long time, but he has made a miraculous recovery."
But Russell not only made a miraculous recovery, he started to do something truly incredible. The friendly feline haz taken it upon himself to meet every animal that arrives in the hospital, and offer hiz support in any way he knows how.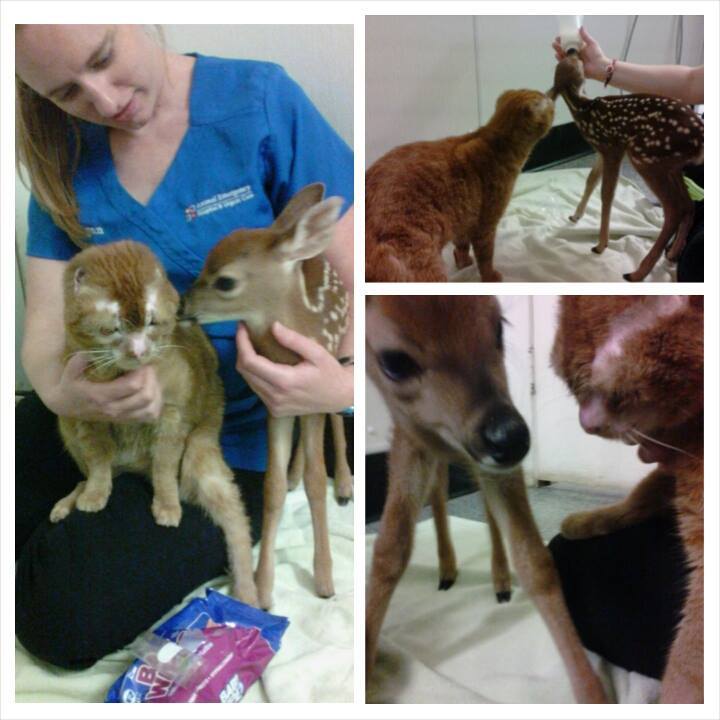 "He's incredibly engaging. He wants to meet all our patients. He just wants to be with them," Wilford said. "I don't know if he can sense that other animals are in pain or have stuff going on, but he does seem to have some weird knack for connecting with patients, even when you wouldn't think they would."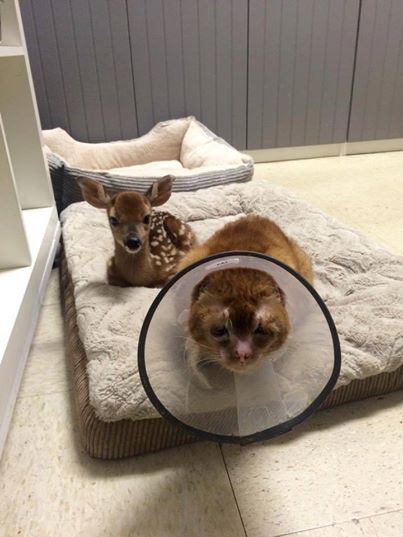 "He wants to be friends with every animal," says Megan Maus, a vet tech at Animal Emergency Hospital and Urgent Care. "He's a very inquisitive cat. A very loving little cat."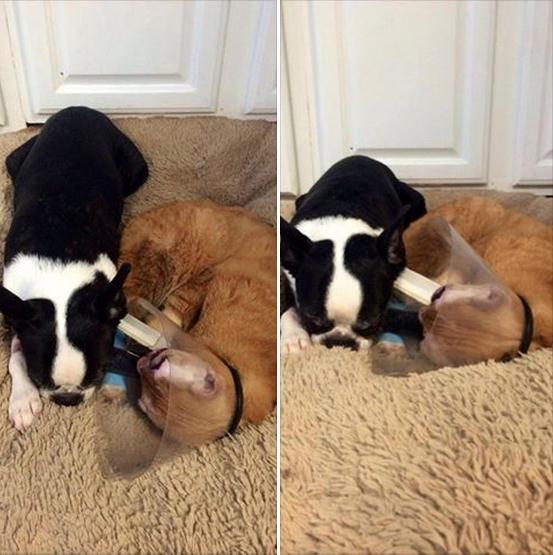 It doesn't matter what animal, from deers to doggies, Russell will always try to offer hiz help.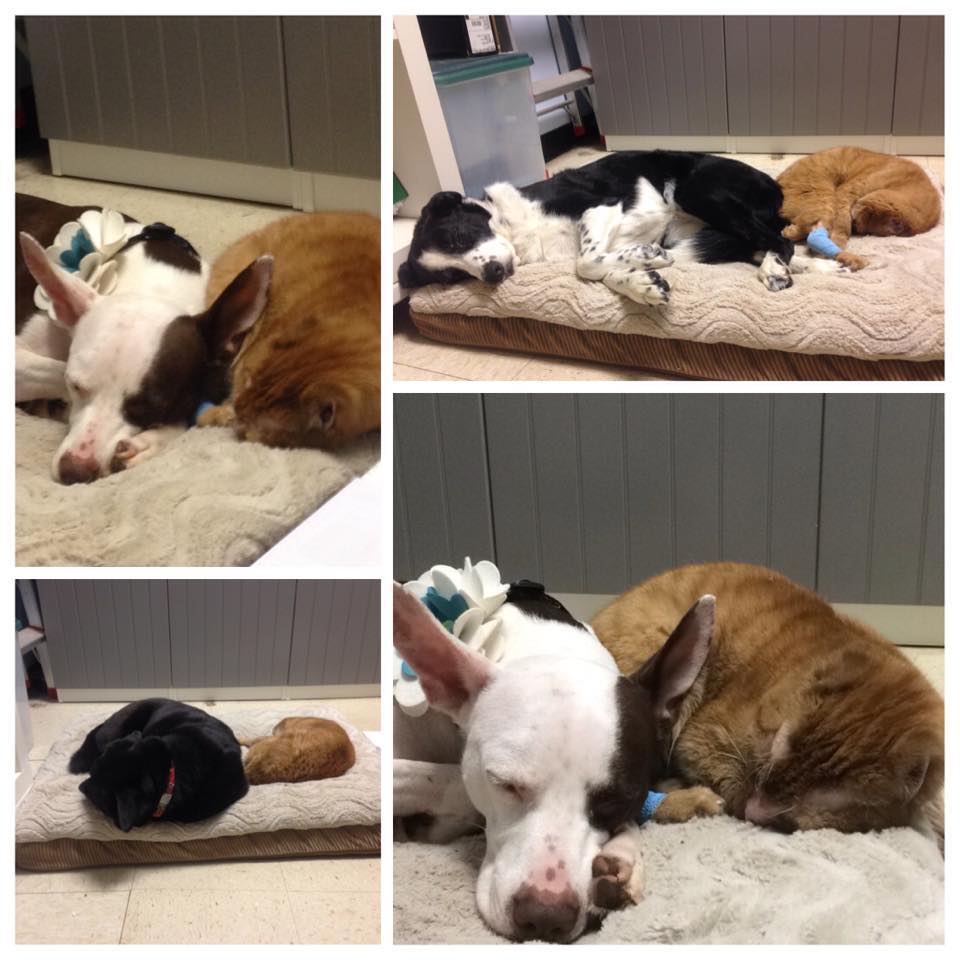 "I think he helps other animals feel at ease. We're a clinic, so I'm sure he helps alleviate their stress," said Wilford. "Most cats are independent and aloof, but he likes to be with other animals. And it's not all about him. He really enjoys giving companionship to others."
The other animals seem to welcome Russell, like they know that he iz there to help. Whether its through cuddles, snuggles, or just simply keeping company, the other animals always seem to appreciate it.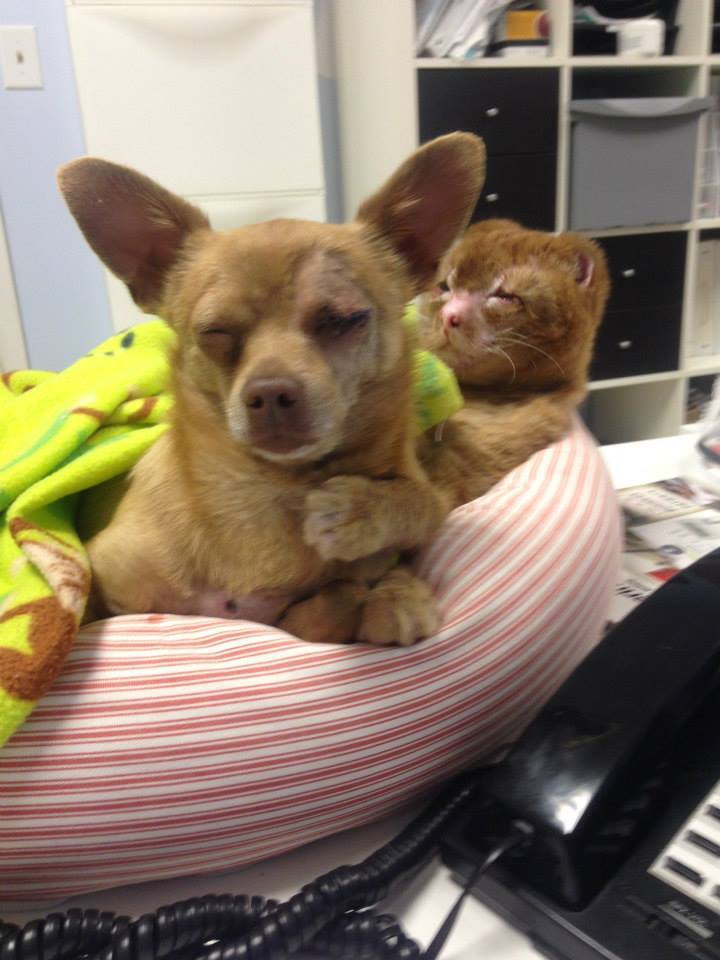 Even though Russell iz doing great things, some of you iz probably wondering, when can Russell go home? Well, he's not completely recovered yet, and still needs constant care.
Hiz human's home iz still not rebuilt either after the fire either. But don't worry, Russell iz living a pretty awesome life while getting the care he needs.
He haz become quite the celebrity, and gets showered in gifts and treats. Just look what some of hiz fans sent on Valentine's day from facebook.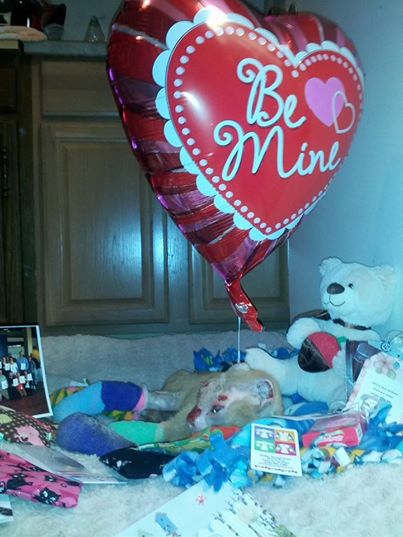 "He's adopted us," he said. "He's a rock star here. Everyone wants to see him, and he just eats it up. I don't know if he'd like being a normal house cat again, so we'd be happy to keep him as our clinic mascot."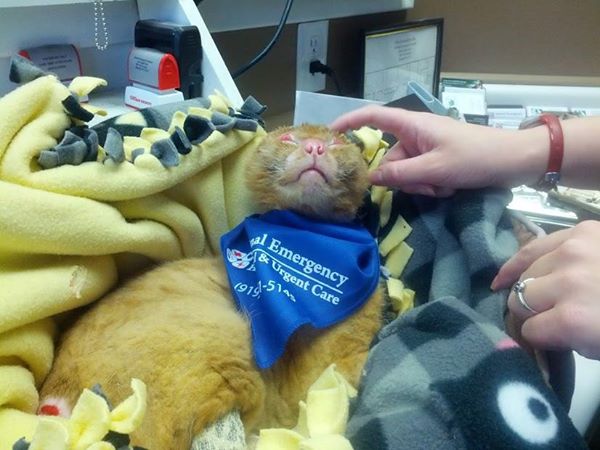 You rock, Russell.
We hope you haz a speedy and full recovery! Hazah!
LIKE US!
Comments
comments powered by

Disqus
LIKE US ON FACEBOOK!