Stray cat enters the home of a blind dog and becomes hiz guide
This unlikely bond will warm your heart
Terfel the dog had been diagnosed with cataracts and waz finding it very difficult to navigate around the house.
In fact, it got so bad that the dog kept getting so confused, he would just sit in hiz basket all day for fear of bumping into things.
But all that changed when hiz owner allowed a stray cat to enter her home... the cat gave the dog new life and they became incredible friends.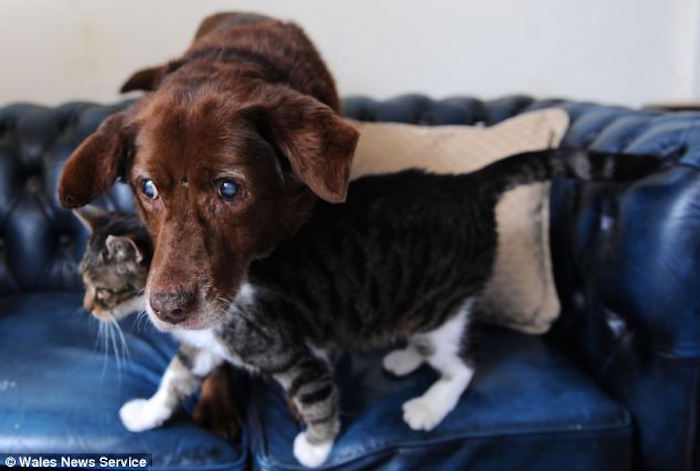 "One night a tomcat arrived here. He just stood there outside my front door and looked at me as to say: 'I want to be a house cat, '" the dog's owner, Mrs Godfrey-Brown, from Holyhead, North Wales told the Daily Post.
The owner waz concerned that the cat and dog might not get along, but the cat immediately approached Terfel and seemed to sense hiz condition.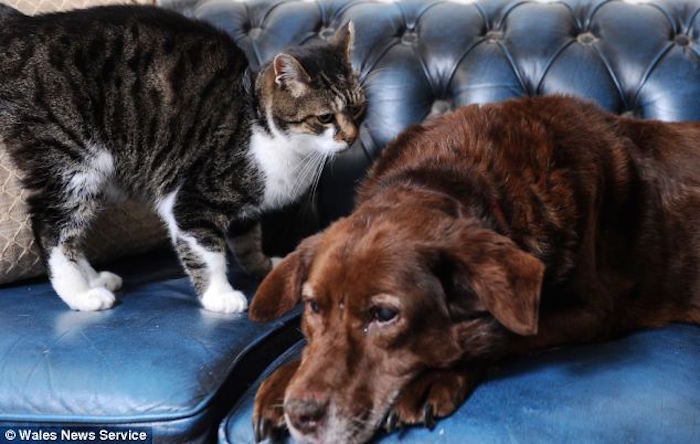 "I've never seen anything like it – most cats and dogs hate each other." Mrs Godfrey-Brown said. "he seemed to know that Terfel is blind through some sort of sixth sense that animals have."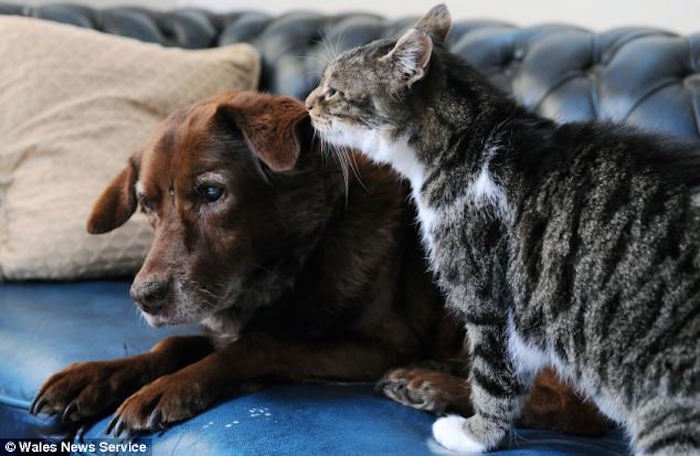 From the beginning, Terfel trusted the kitty, and began to leave hiz basket and follow him into the garden.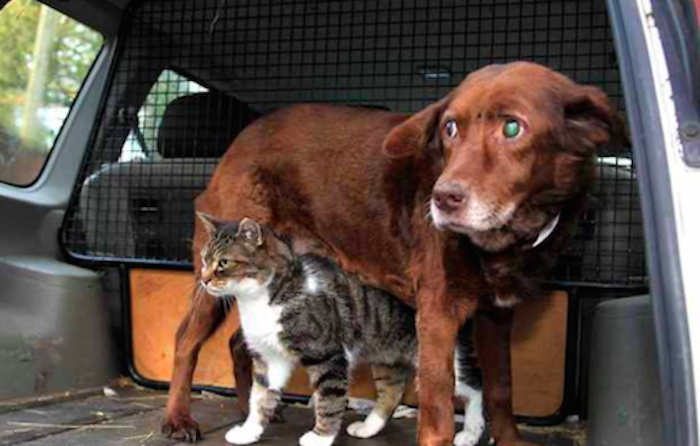 By gently nudging him around objects so the dog doesn't bump into things, the cat haz become the 8 year old dog's eyes.
"He uses his paws to help guide him around the house and into the garden where they play together," the owner said.
With the cat lovingly taking on the role as Terfel's guide, he even assists for trips down to the local park.
"They are glued to each other and even sleep together now." Mrs Godfrey-Brown said.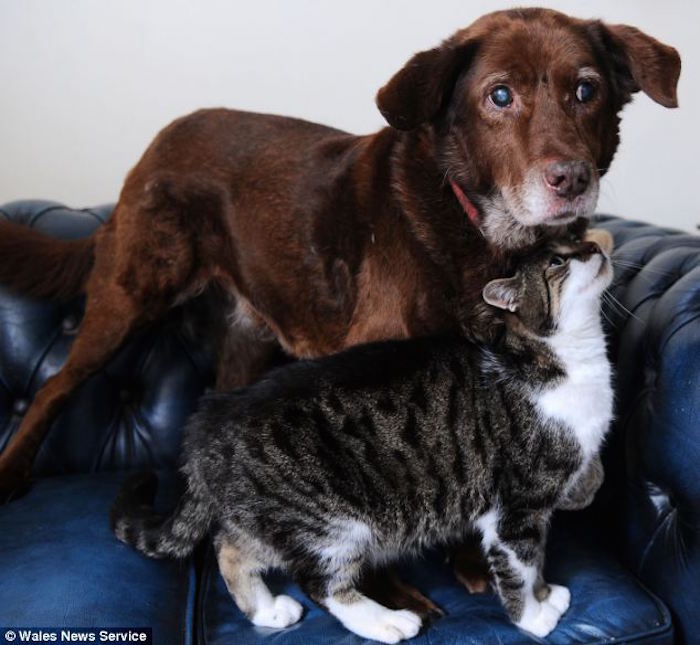 They iz now best friends, and this doggie haz a new perspective on life... thanks to the love of this kitty.
Hazah!
via can cats
LIKE US!
Comments
comments powered by

Disqus
LIKE US ON FACEBOOK!