Scrappy was born with black fur... but now is slowly morphing into a white kitty
Meet Scrappy! This 17 year old kitty has some extraordinary markings!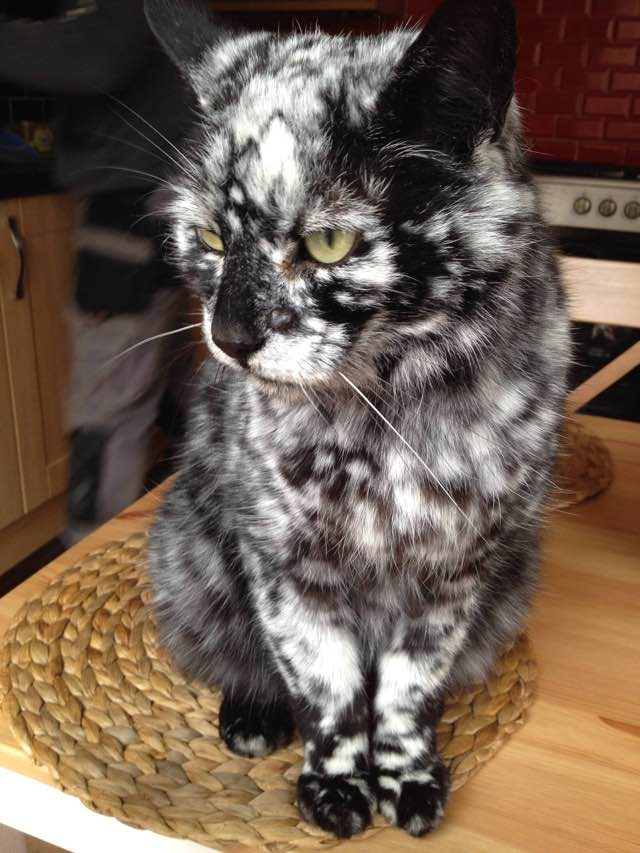 Via Scrappy's Facebook page: "Scrappy was born in 1997 as a black cat and only a few years ago he started turning white (maybe vitiligo) and has ended up with this extraordinary pattern."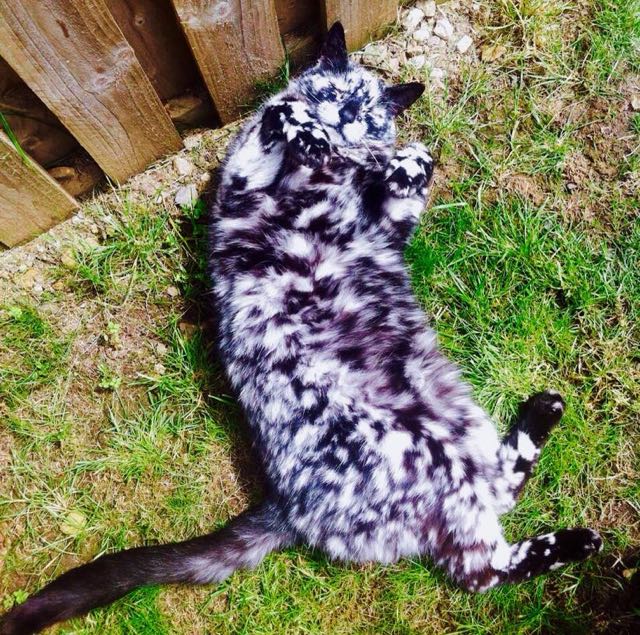 Vitiligo, when it comes to cats, is a very rare condition where the loss of color, usually white, will spot and "snowflake" through the cat's coat. The older that cat gets, the more blotches of white will take over, until sometimes the cat will become completely white.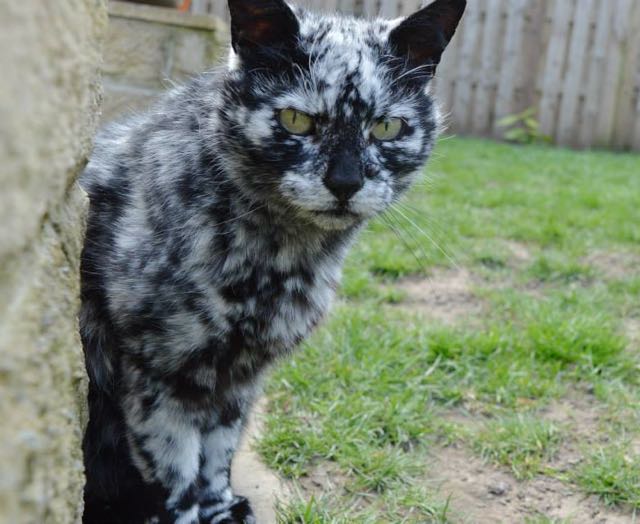 It is most noticable in black cats, as seen in these beautiful pictures.
But at 17 years old, Scrappy is very healthy for his age according to the vet, and the loss of color has nothing to do with his health.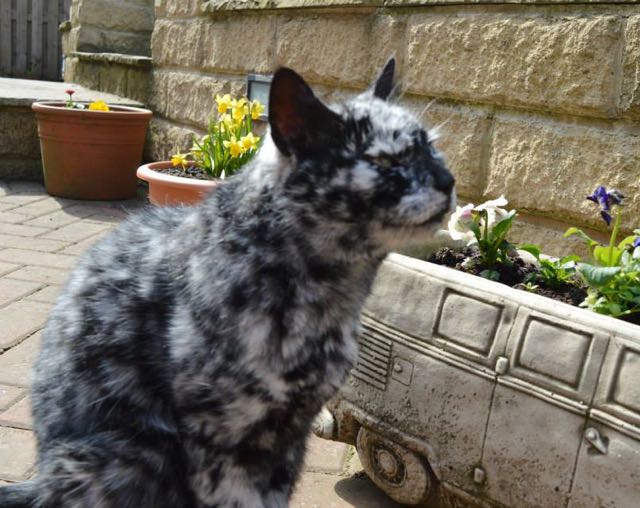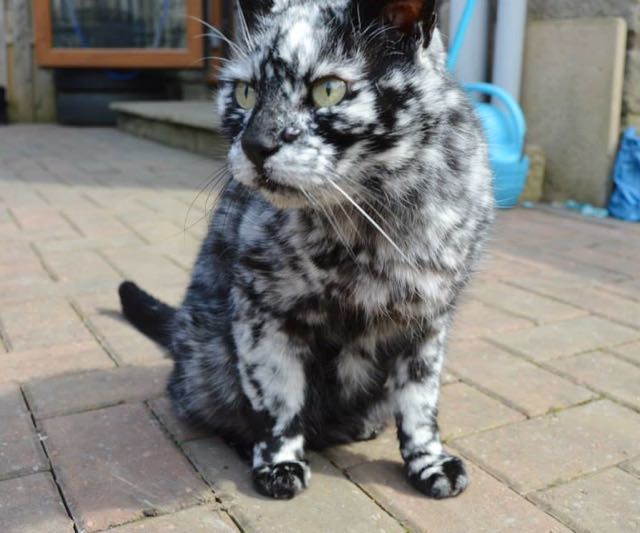 Scrappy started the color change when the humans noticed a white patch on his belly.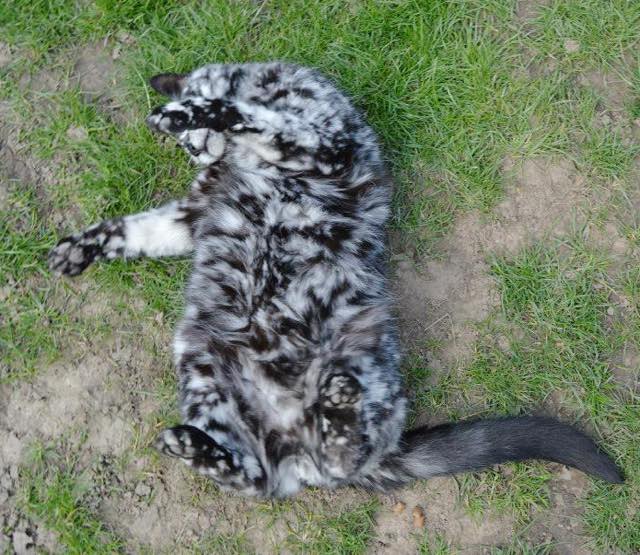 And over the years, more patches of white spread through out his black fur.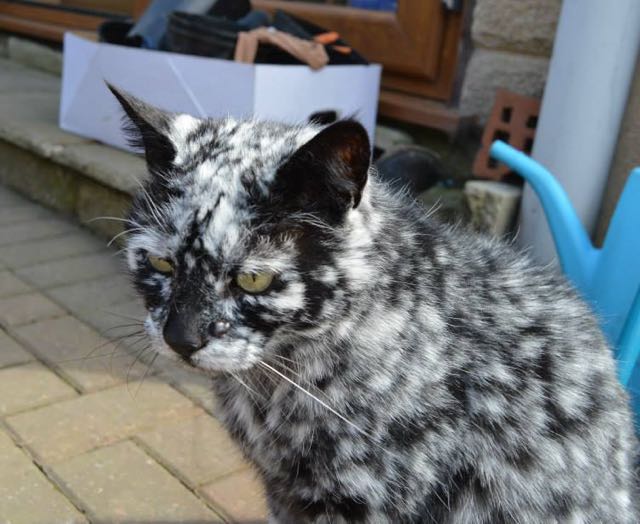 I don't know about you, but I think this condition makes Scrappy look stunning!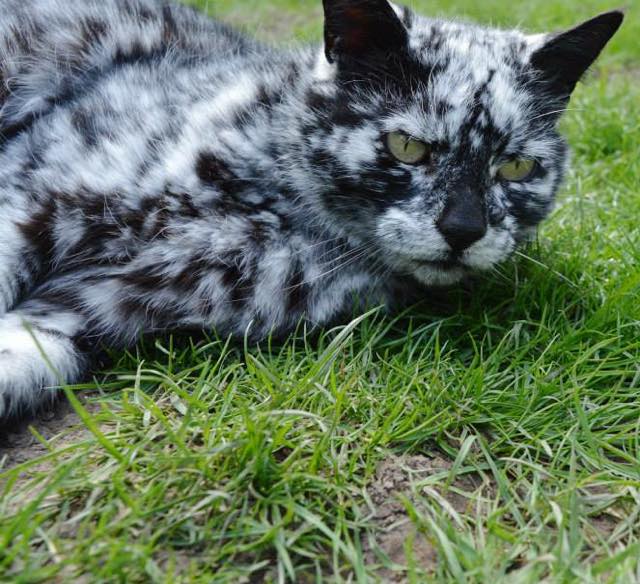 What a handsome kitty. See him playing in this video below.
Posted by Scrappy on Tuesday, May 5, 2015
Related Stories:
Man gets greeted by friendly vitiligo cat with panda markings (Gallery)
18 cats with the most unique fur patterns
via Love Meow
LIKE US!
Comments
comments powered by

Disqus
LIKE US ON FACEBOOK!