Three legged pit bull adopts tiny kittens az her own
Pit bulls get a bad rap, but Bella iz here to show you that they iz just az loving az any other animal.
When these foster kittens came to her home, Bella immediately stepped up and became their adopted mommy.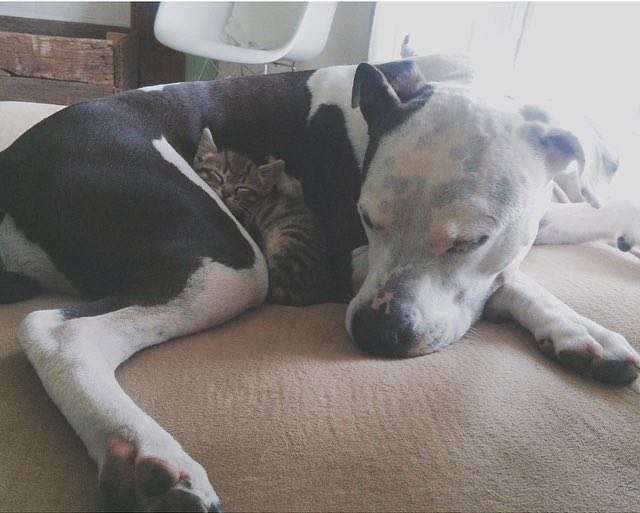 Bella, a rescue dog herself, just loves everybody (people, cats, even piglets!). The kittens immediately loved her too, and clinged to her az if she were their actual mother.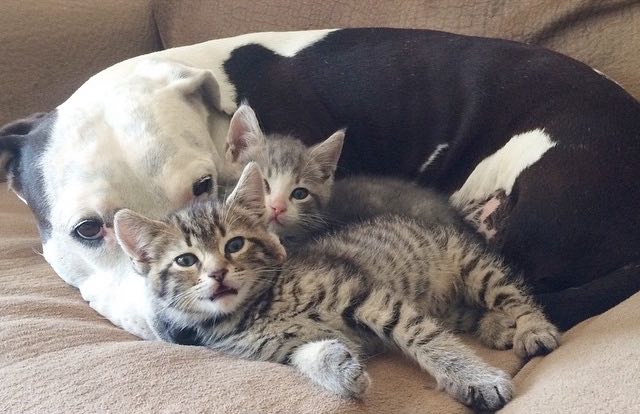 Bella's owner, Grace Kuhn, knew that the kittens would feel right at home.
"She is such a gentle dog and has befriended animals of all types of species before. My fiance David and I used to live on a farmed animal sanctuary in California, and she was the unlikely friend to many of the animals who resided there," Kuhn told LittleThings.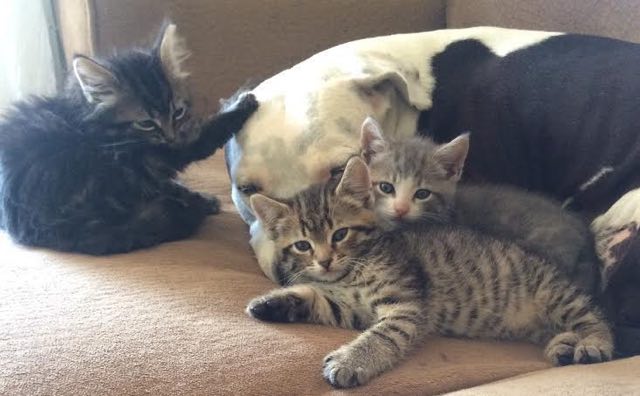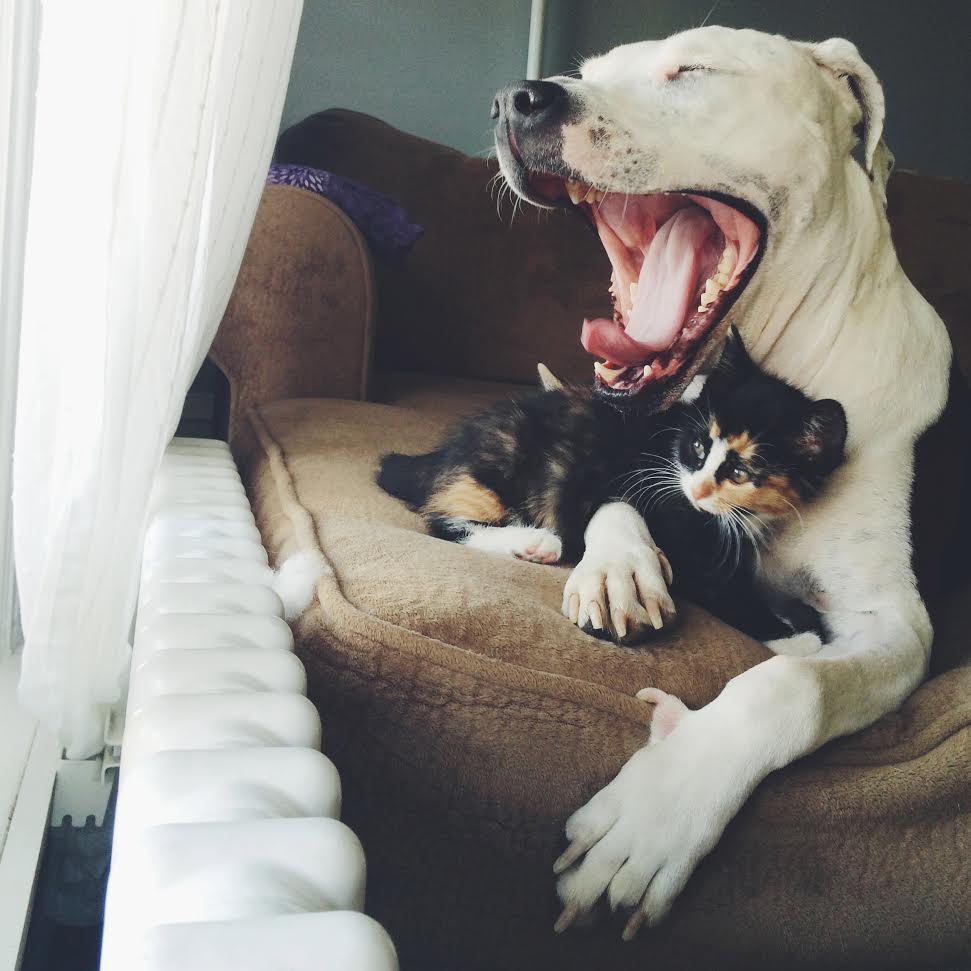 She takes her foster mom responsibilities very seriously. She cuddles them, cleans them, kisses them, and loves to snuggle.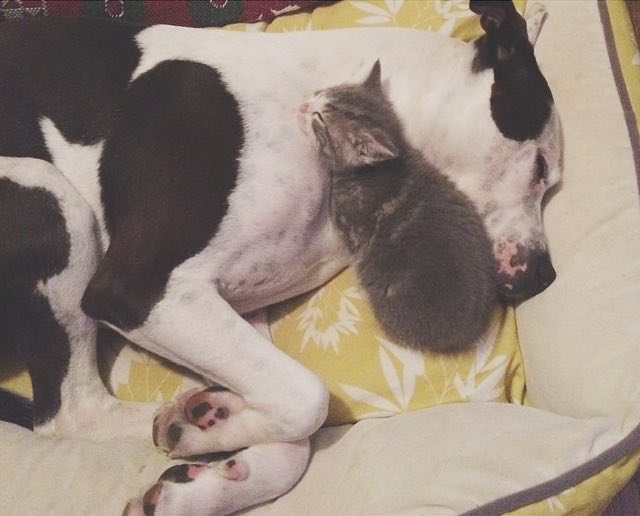 Check out Bella in action in this video below!
LIKE US!
Comments
comments powered by

Disqus
LIKE US ON FACEBOOK!