This brave kitten and hiz tiny cast will melt your heart
Meet Henry, a tough little survivor who refuses to believe he iz broken.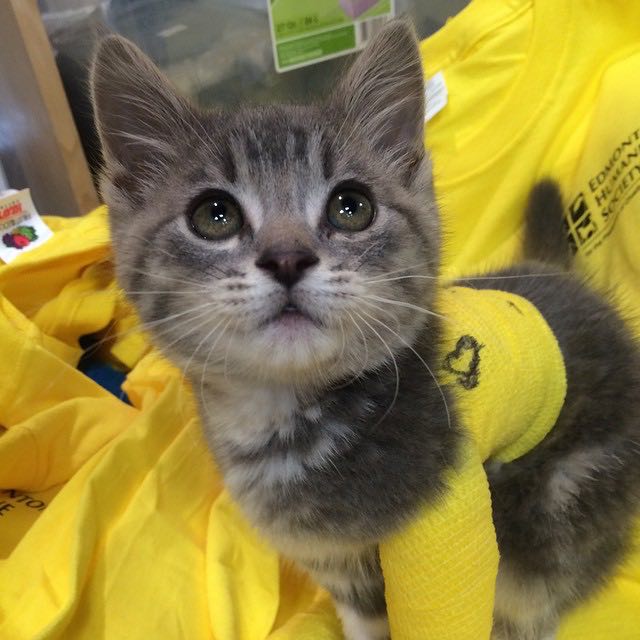 Edmonton Humane Society shares his story: "This little warrior cat is Henry. One day this tiny grey kitten was found at the side of a highway, severely injured after being struck by a vehicle and left abandoned. Kind souls brought him to an emergency veterinary clinic, where he was bandaged and put on IV. Because he was a stray, he was transferred to Edmonton Humane Society."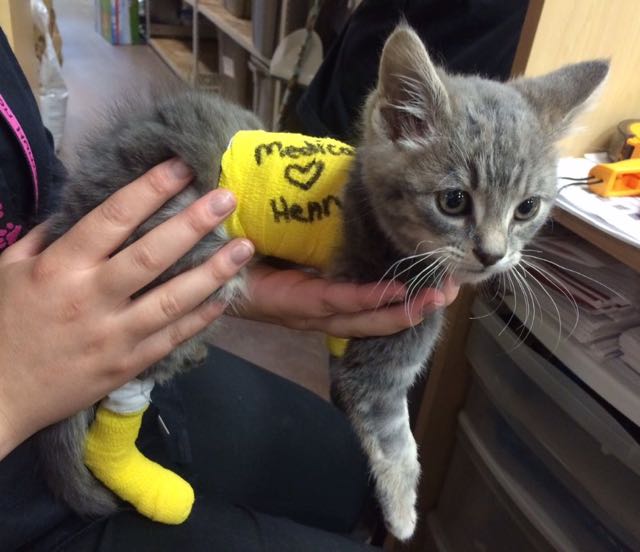 "I didn't think he was going to make it," Mariah Berini from the Edmonton Humane Society told the Edmonton Journal. "He was unresponsive when he was brought in. He was just hanging on.
"I thought he was passing away. But then he didn't."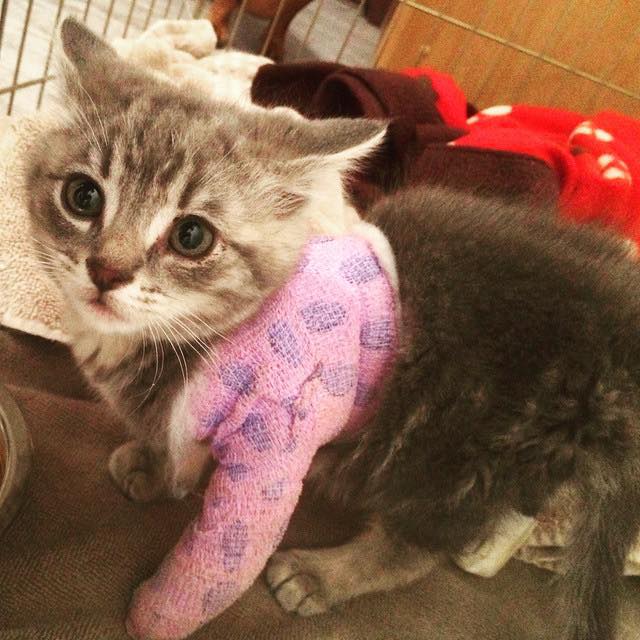 Henry waz in rough shape and the odds were against him. He had a gaping wound and exposed tendons on one of hiz skinny hind legs, one front leg waz badly dislocated, and there waz obvious head trauma.
But little Henry iz a fighter. When morning came, this little guy waz already eating, and very vocal that he wanted some love and attention!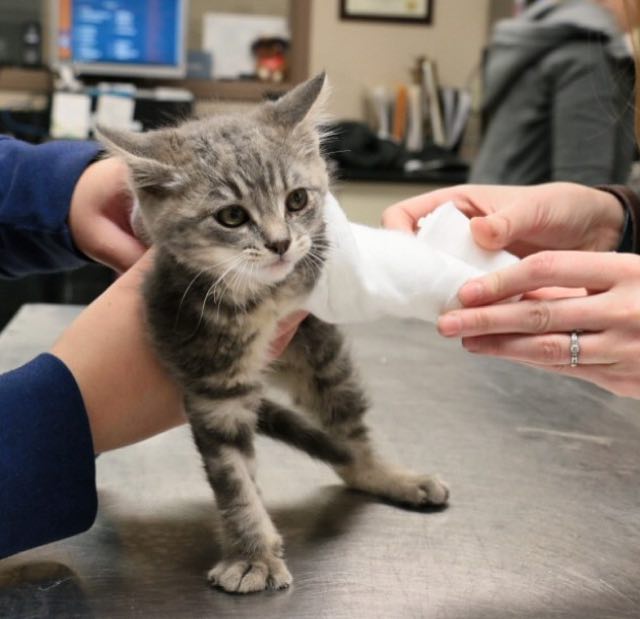 "He doesn't know he's broken!"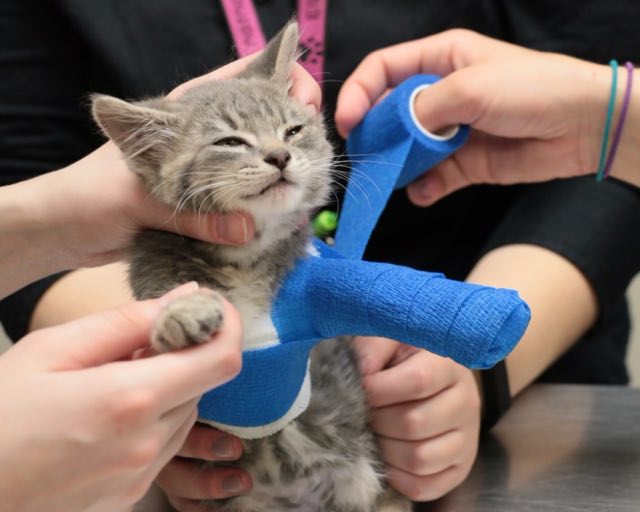 Henry's foster sister iz looking over him, making sure he iz recovering well.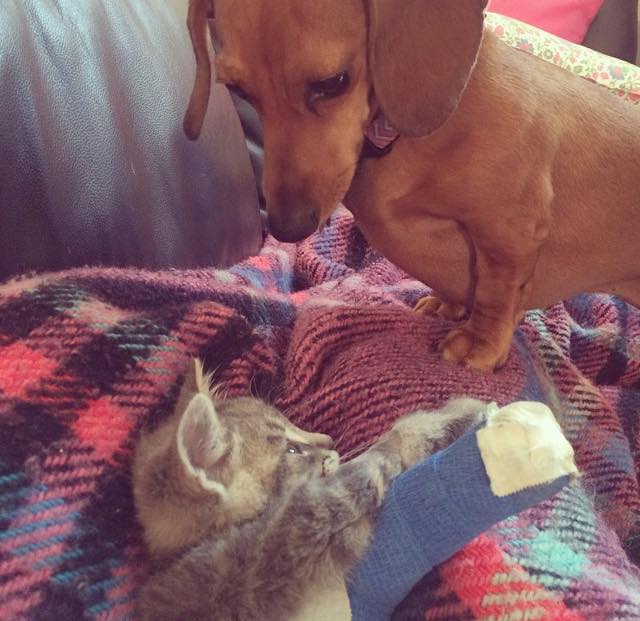 A Go Fund Me campaign waz started for Henry, to take care of hiz medical bills. He already haz more than enough money, and plenty of loving humans lining up to adopt him!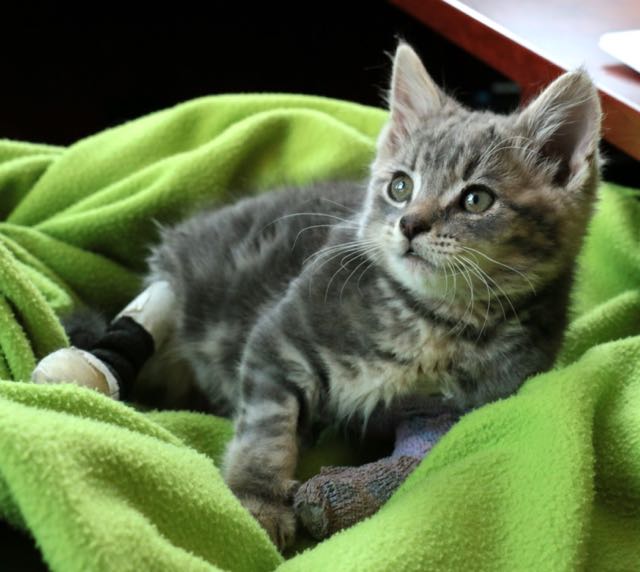 See Henry in action in the adorable videos below!
LIKE US!
Comments
comments powered by

Disqus
LIKE US ON FACEBOOK!