Ginger kitten picks out new mommy at foster home
I like you. You iz my other mommy now.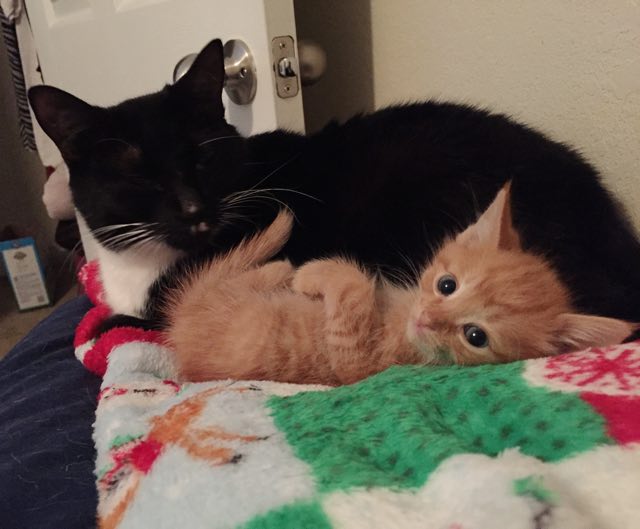 When this ginger kitten arrived at the foster home with hiz mom and four other siblings, he decided to tag along one of the other house cats and follow her around as if she waz hiz mother.
"I'm fostering a ginger mom and her litter of five ginger babies. One of the kittens has found a new mom in my cat," said the fosterer via reddit.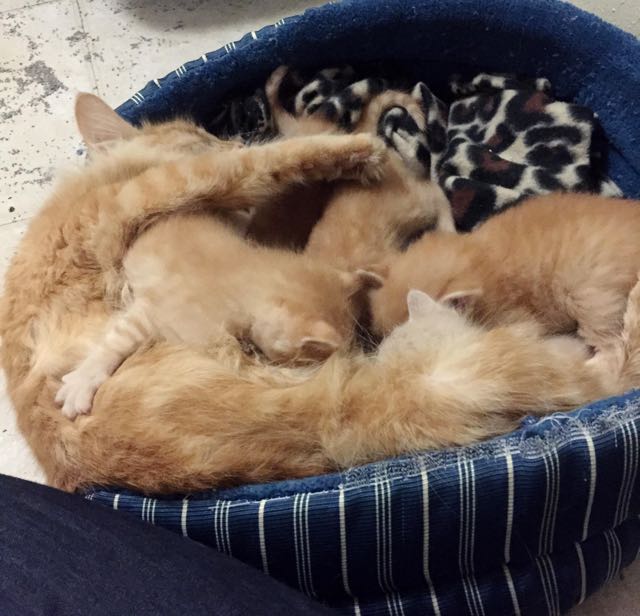 Look at this little cutie!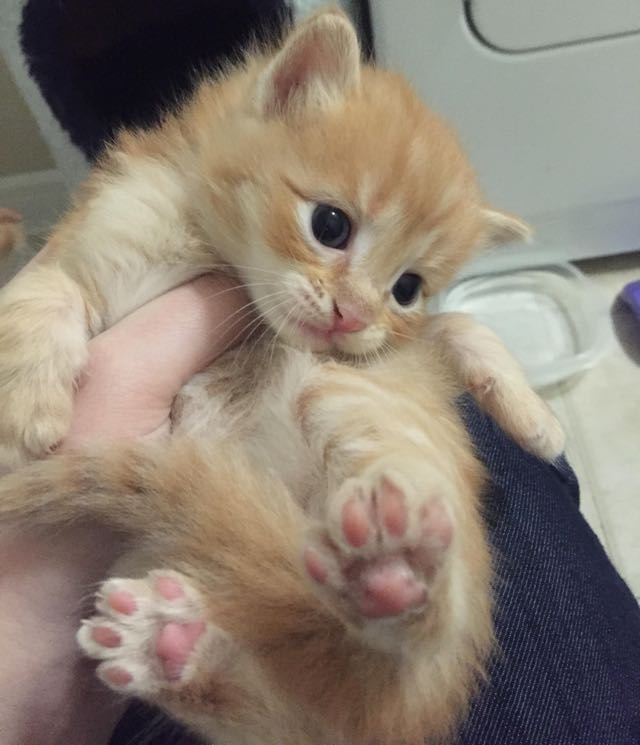 The "new" momma cat takes care of this ginger just like he waz her own, and licks and cuddles him.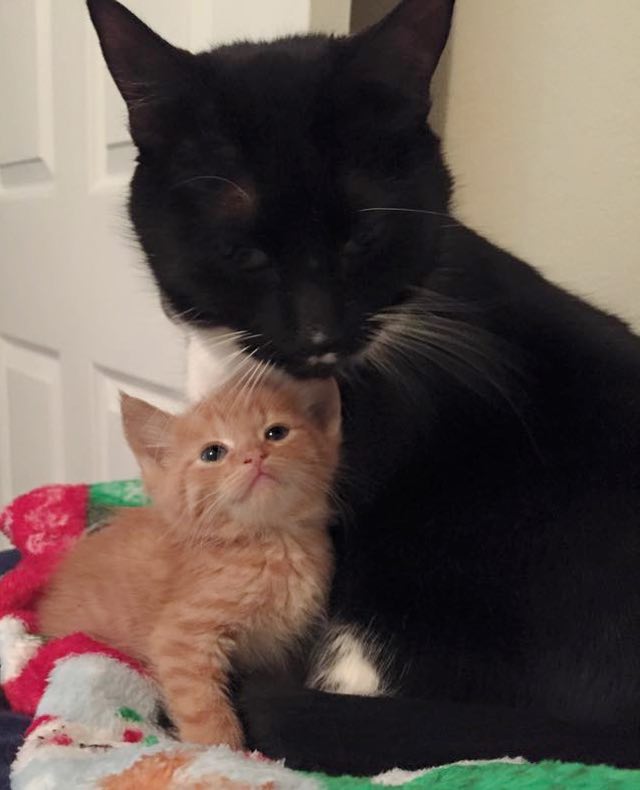 This momma iz a rescue herself, and iz helping the little guy get comfortable.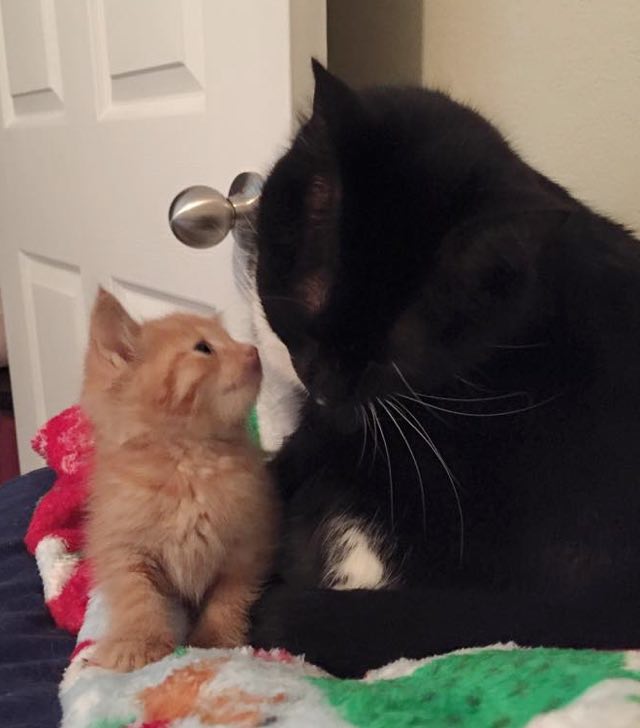 "Not too close! This kitten iz mine to protect!"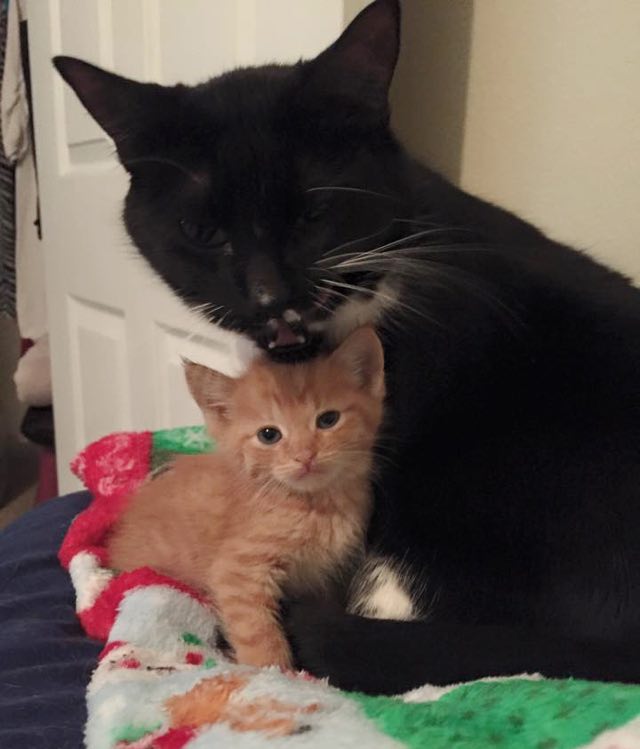 What a lucky kitten! He gets two loving moms!
via love meow
LIKE US!
Comments
comments powered by

Disqus
LIKE US ON FACEBOOK!