Fox and cat form unlikely friendship
My name iz Snow and this iz my friend, Awesome. (He did not haz hiz own name... so we decided on Awesome.)We iz best buds forever. We both like to hunt, nap, be sneaky, mess with humans, wrestle and ninja martial arts.
And we enjoy snuggles.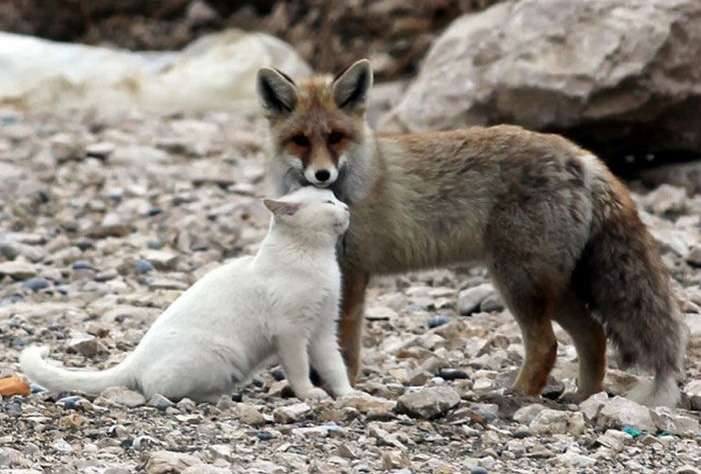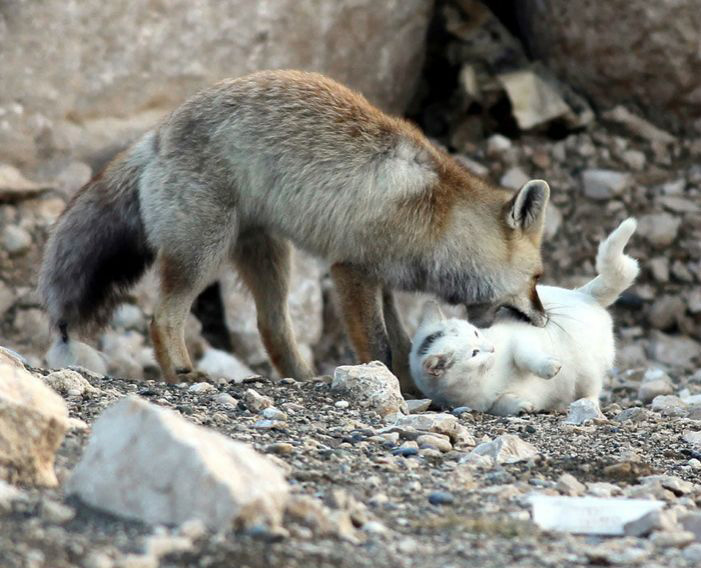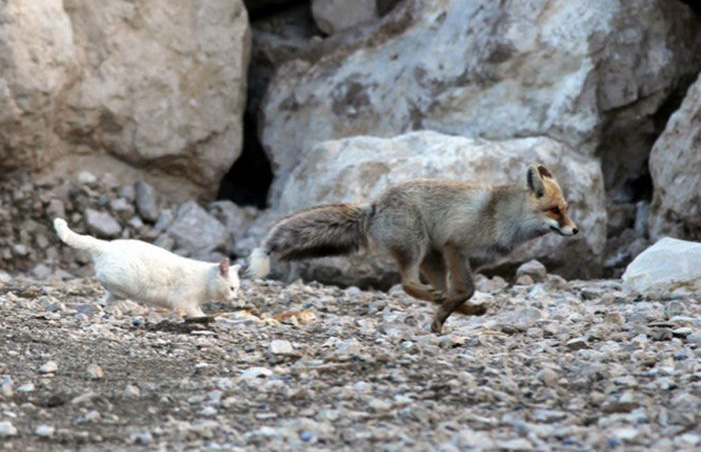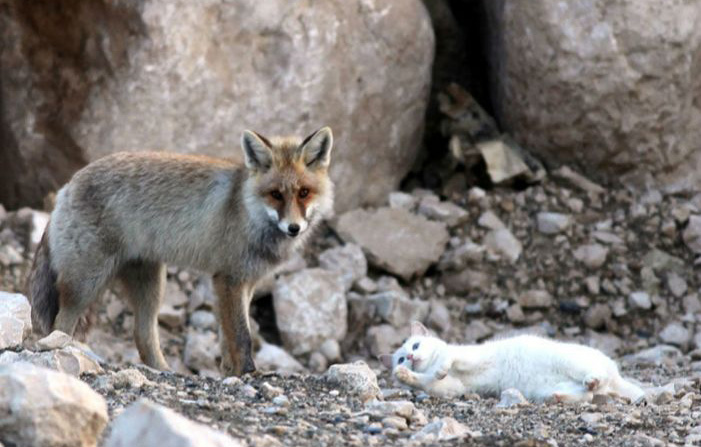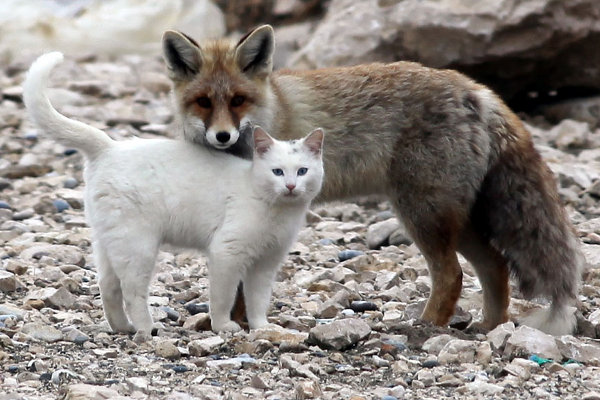 LIKE US!
Comments
comments powered by

Disqus
LIKE US ON FACEBOOK!