Science says cat videos iz good for your health... so go watch some right meow!
Yup. Science haz spoken.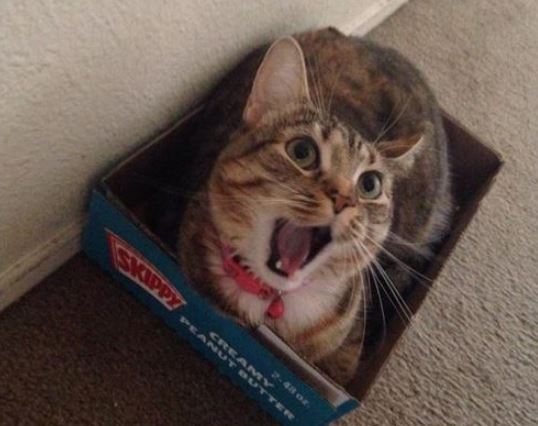 Jessica Gall Myrick, a scientist and assistant professor at Indiana University Bloomington, decided to embark on a very important research topic.
"Some people may think watching online cat videos isn't a serious enough topic for academic research, but the fact is that it's one of the most popular uses of the Internet today," Myrick said. "If we want to better understand the effects the Internet may have on us as individuals and on society, then researchers can't ignore Internet cats anymore."
Myrick, who owns a pug but no cats, added: "We all have watched a cat video online, but there is really little empirical work done on why so many of us do this, or what effects it might have on us. As a media researcher and online cat video viewer, I felt compelled to gather some data about this pop culture phenomenon."
Her research suggests that watching cat videos not only can reduce anxiety, but boost energy! That's why when your boss catches you watching cat videos at work, you can say you iz actually being more productive in the long run.
"Even if they are watching cat videos on YouTube to procrastinate or while they should be working, the emotional pay-off may actually help people take on tough tasks afterward."
Boom. You haz been scienced.
So, feeling down or upset, watch cat videos! Science haz backed this up. You can find us everywhere... the internets, facebook, tweeter, instagram, pinterest, youtube.... and pretty much anything else that lets you share stuff.
So go ahead, sit back, and watch some cat videos. You've earned it.
via ifl science
LIKE US!
Comments
comments powered by

Disqus
LIKE US ON FACEBOOK!