This cat adopted some adorable ducklings into her family (Gallery)
Meet Della, a proud momma from Ireland. She lives on a farm, and she has kittens.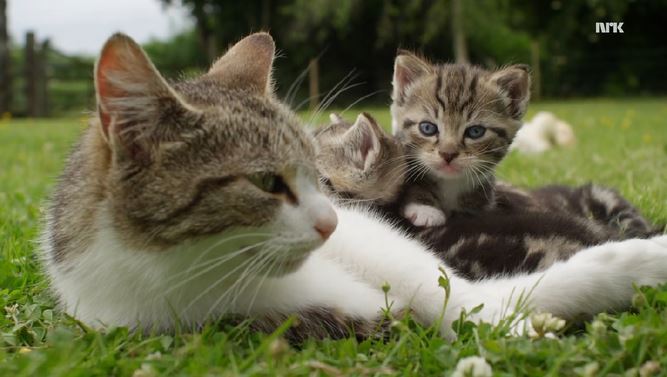 That's not all she has, though: a few hours within giving birth, she came across these newly hatched ducklings. Her mother instinct kicked in, and she brought them along and started to nurture them.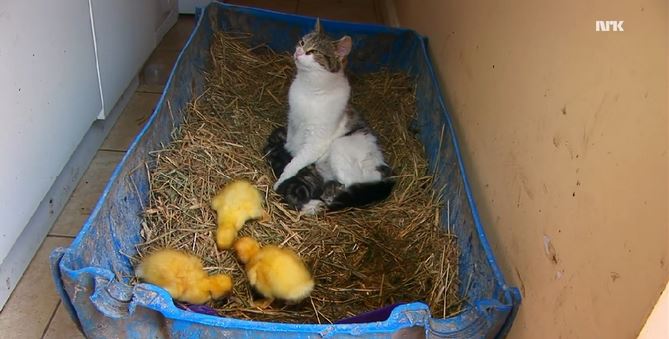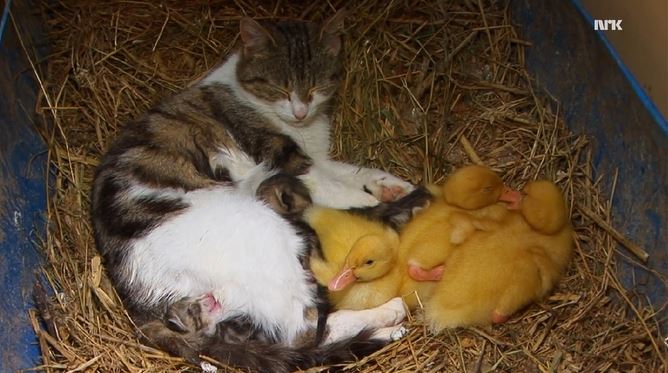 "It's amazing to see them draw milk from her, and one can only guess that this is an instinct from the ducks, as they have come across an unusual source for nutrition and just learned from the kittens."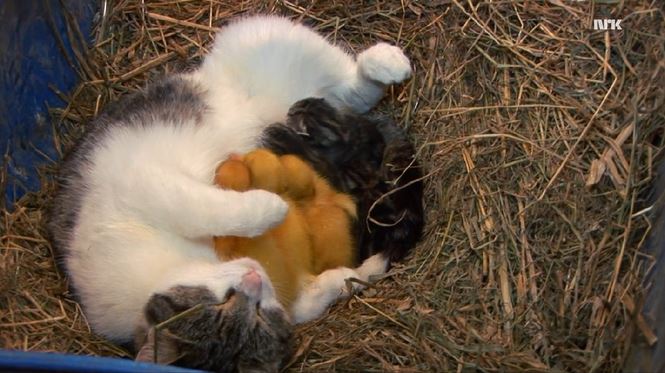 As they grow older though, they start to behave a little more like ducks, and a little less like kittens.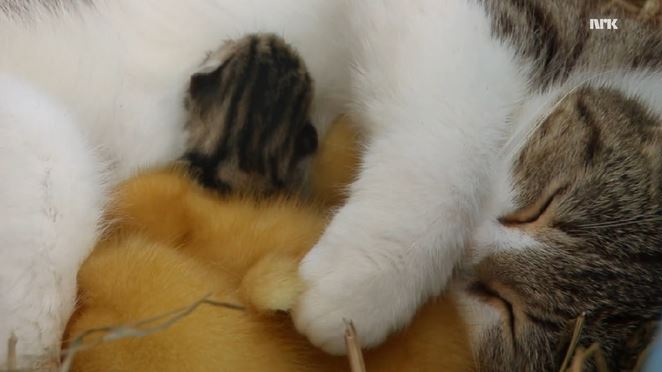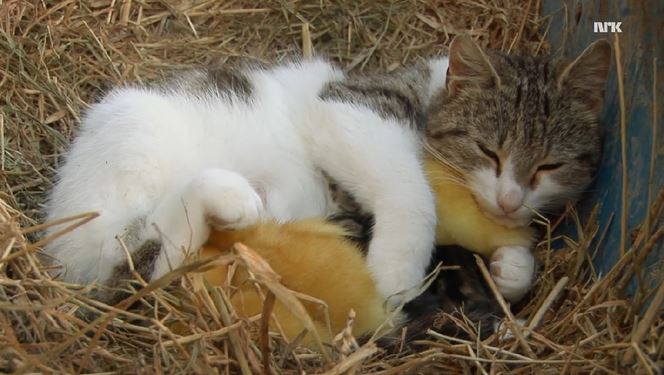 This includes constantly waddling away from the box.... but momma cat keeps bringing them back!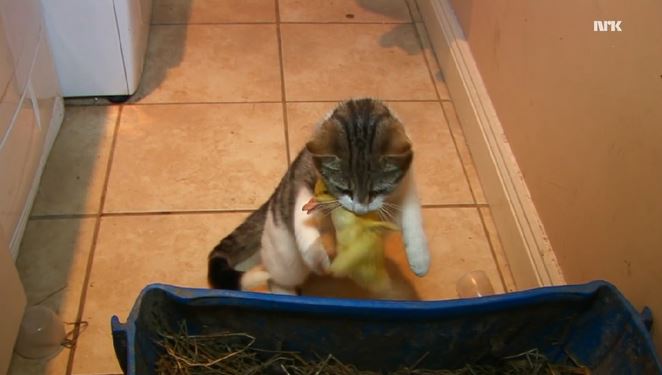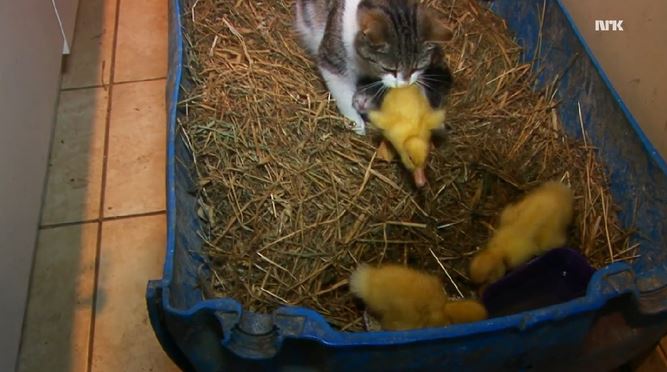 Look how big they iz now! Even though they grow much faster than their siblings, they still loyally follow their momma around the farm like good ducks do.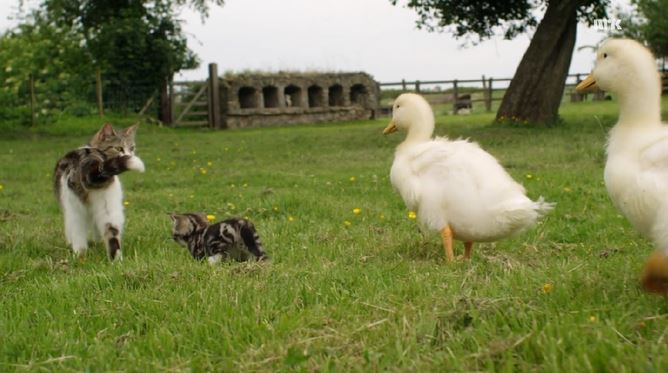 What an adorable family! Hazah!
via imgur
LIKE US!
Comments
comments powered by

Disqus
LIKE US ON FACEBOOK!