Hero cat who saved autistic boy from rabid dog wins Dog of the Year award!
Ha! Take that stoopy doggies!
A cat just won your precious award. How does that make you feel?
Tara, if you didn't already know, iz the famous cat that launched herself after a bad dog viciously attacked her human.
After millions of views and shares, the world knew of how brave and heroic she waz and still iz. She also threw out the first pitch at a baseball game, appeared on the Today Show, and will add yet another impressive feat to her resume.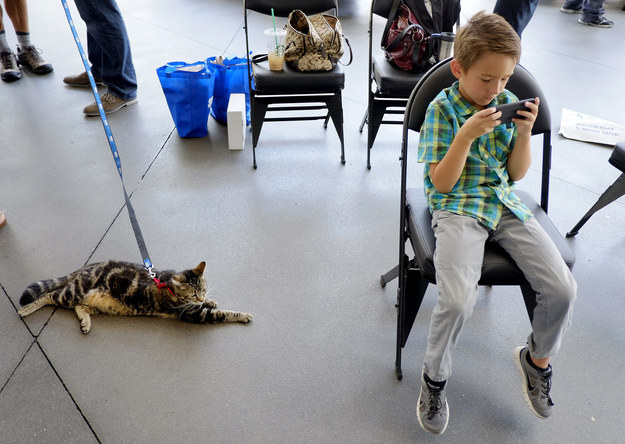 To honor her bravery and flat out awesomeness, the Society for Prevention of Cruelty for Animals - Los Angeles presented her with the 33rd Annual National Hero Dog Award!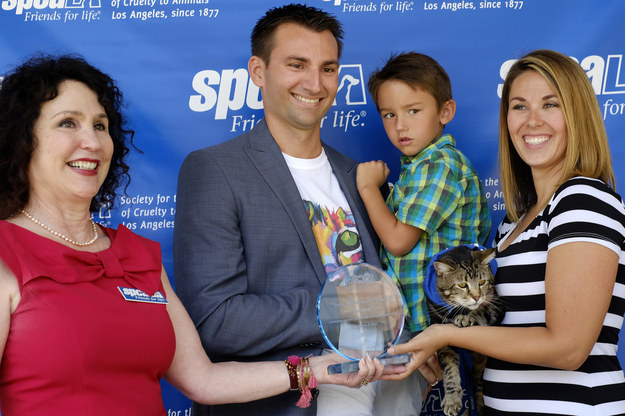 They scratched out the word dog from the award, and wrote in cat!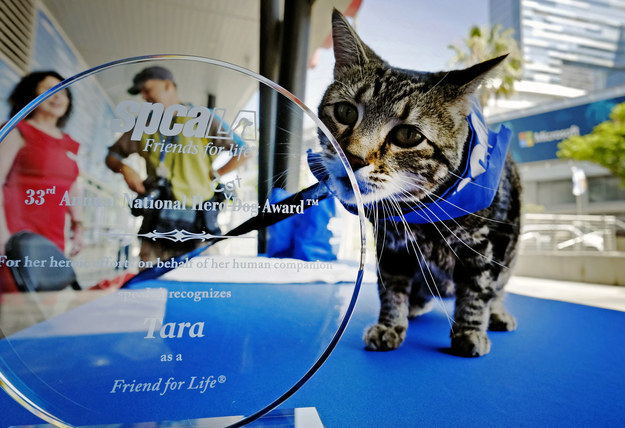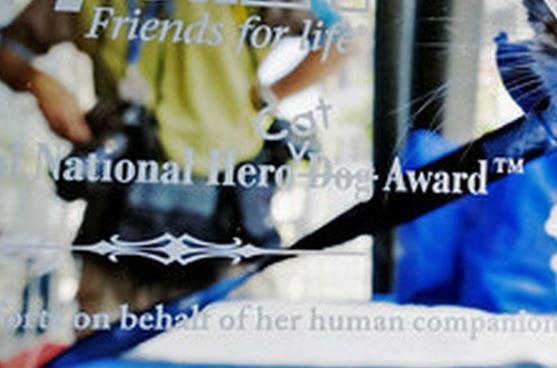 "We were so impressed by Tara's bravery and fast action that the selection committee decided that a cat this spectacular should be the National Hero Dog." Madeline Bernstein, president of the SPCA Los Angeles, said.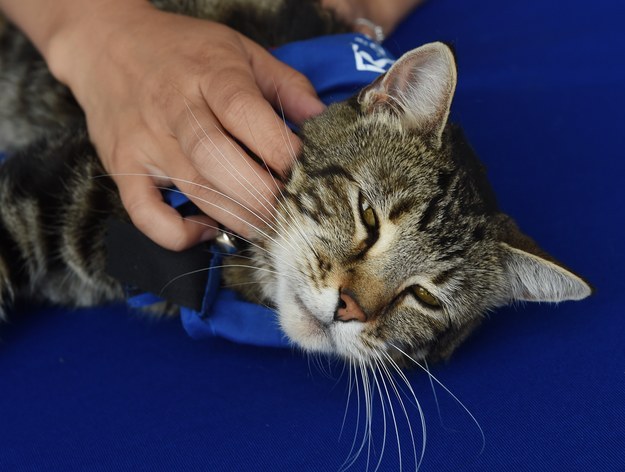 Tara never leaves Jeremy Triantafilo's (the young boy she saved) side.
"The neighbor kids come over and play with her. Dogs walk by all the time. She gets along fine with our dog. But if Jeremy falls off his bike, she comes running. If he starts crying, she comes running," the father said.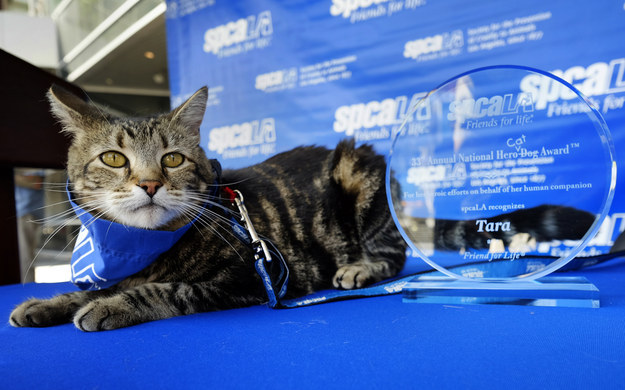 Whoever said doggies iz man's best friend never had a cat!
Way to go Tara! Hazah!
LIKE US!
Comments
comments powered by

Disqus
LIKE US ON FACEBOOK!