Ginger kitten nurses hiz best doggie friend back to health (Gallery)
Meet Sapphire and Zekey! They iz best friends from day one.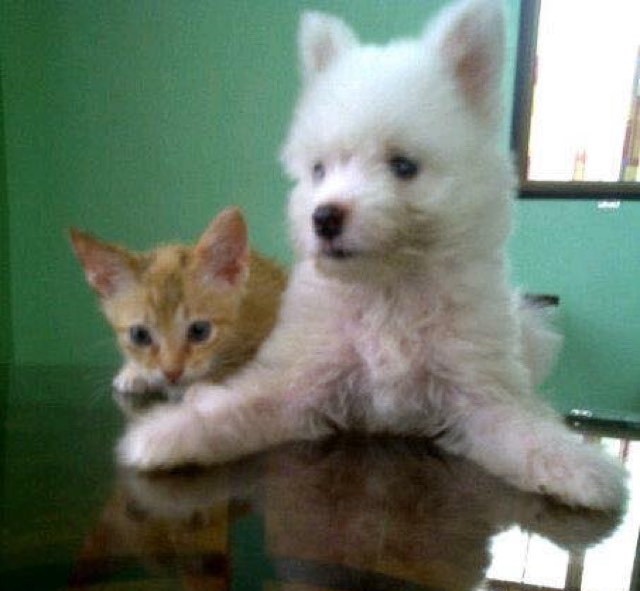 Sapphire waz found in the garbage can just a few weeks old. "He was all muddy, but I fell in love with him," Stephanie Tiu told love meow.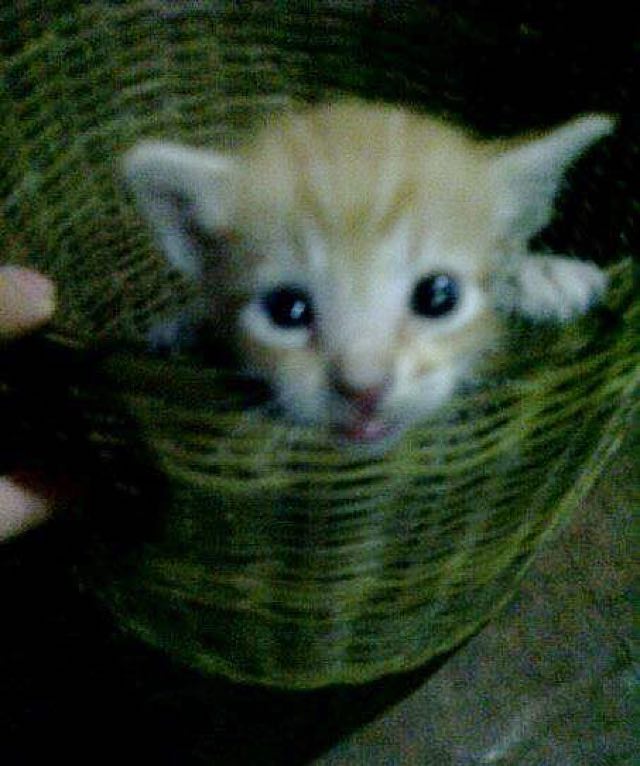 Just one week after the human found Sapphire, she adopted a month old puppy, Zekey. The two bonded right away and loved each other.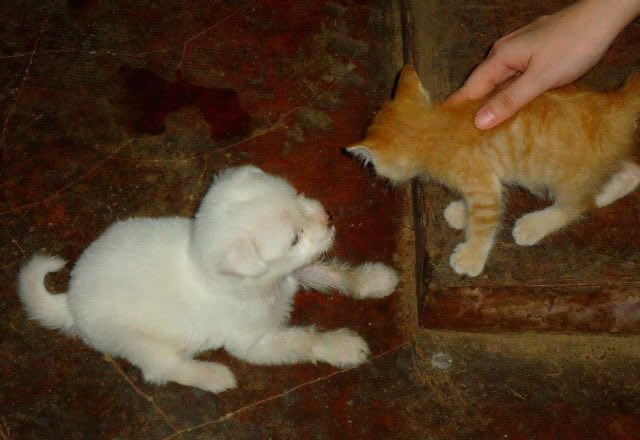 Sadly, Zekey became really sick shortly after, and had to be rushed to the vet. Zekey had to be hospitalized for treatment. They asked Stephanie to expect the worse.
"I thought I would lose her but my kitty stood by her."
When she went home, she realized how much her kitty missed her buddy. She asked the vet if she could bring in her kitty for a few hours everyday to keep the doggie company. "Normally, that's not allowed in the clinic, but they let me this time. So I took the cat to the hospital because I knew he needed to be there" she said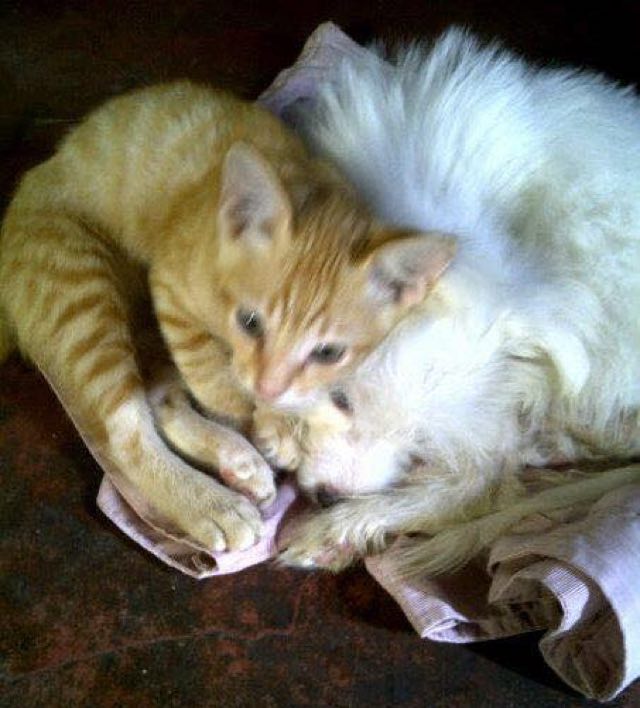 It waz a good thing that the vet agreed, because miraculously Zekey's condition began to improve!
Over the next two weeks, Sapphire visited everyday and kept Zekey company and nursed her back to health.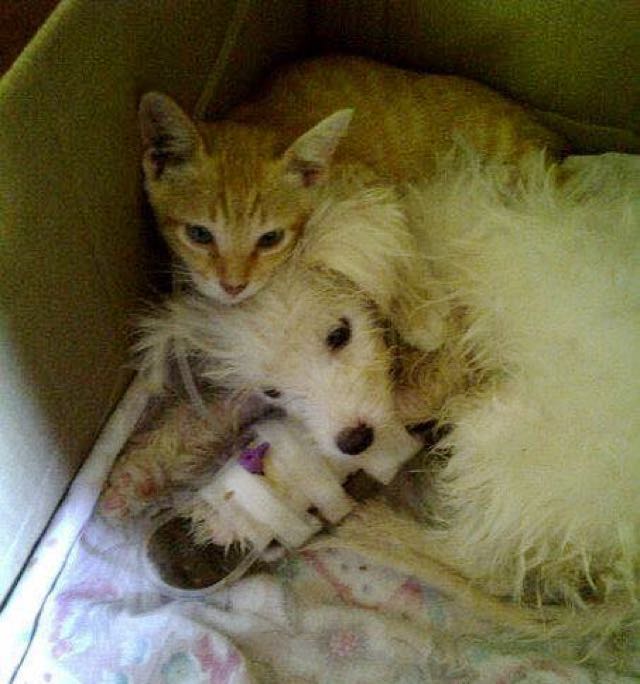 And each day, Zekey got better and better with the help of kitty cuddles.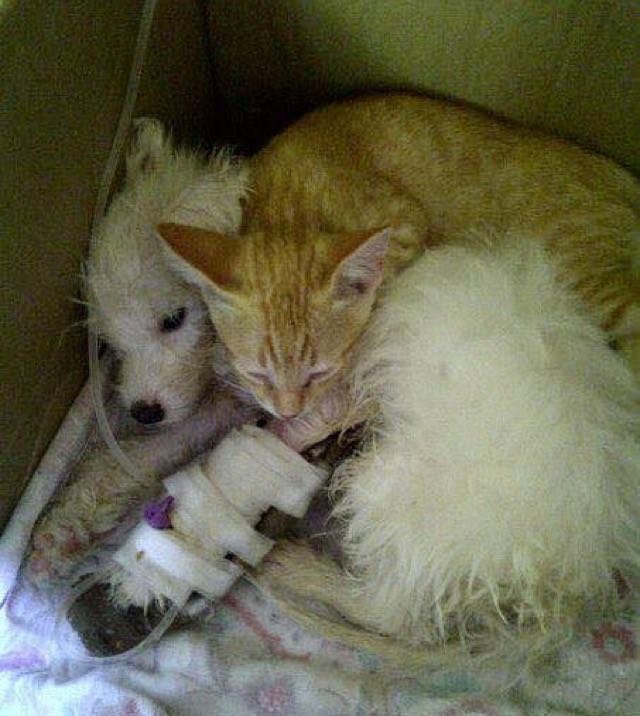 Finally, Zekey waz stable and healthy enough to go home. Sapphire never left her side!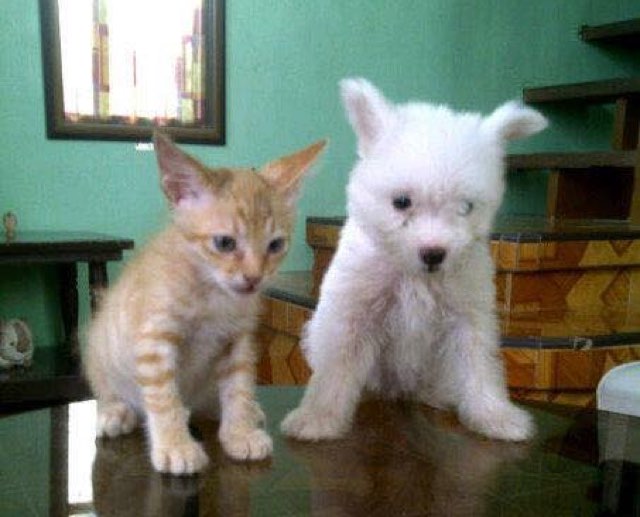 All grown up! Sapphire still looks over and cares for Zekey like a protective brother.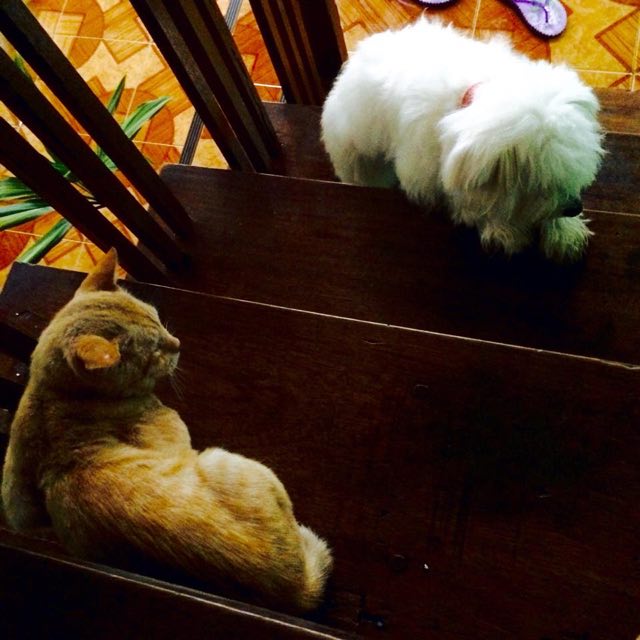 The vet did a wonderful job, but I think some kitty love iz what gave Zekey that little extra push to a full recovery.
Hazah!
via love meow
LIKE US!
Comments
comments powered by

Disqus
LIKE US ON FACEBOOK!