The human finally figured out where hiz sponges were disappearing to...
"Today I learned where our kitchen sponges have been disappearing to..." the human wrote on imgur. "I actually thought my girlfriend was throwing them away for some reason but kept forgetting to ask her about it."
Little did he know... it waz the cat all along! Muahahaha!
Here iz the sneaky thief... caught red pawed.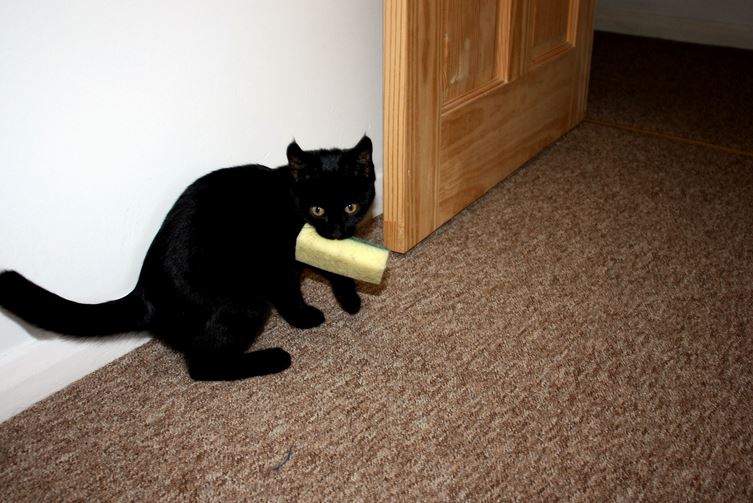 The cat makes a run for it... but the human waz in hot pursuit.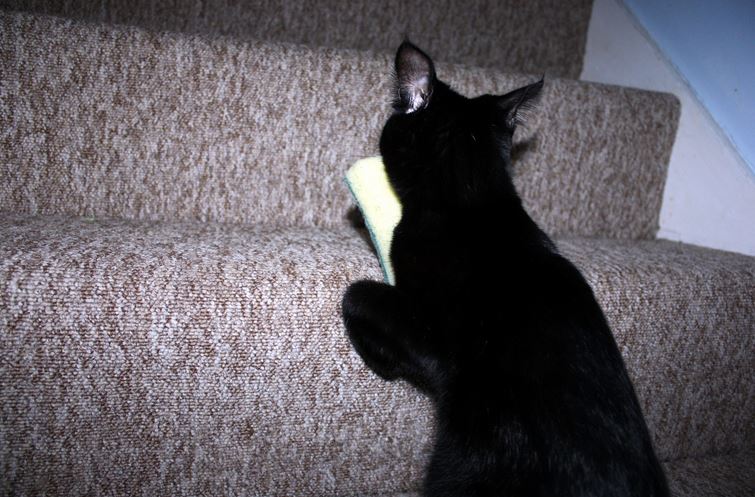 The human found the secret cat fortress of stolen sponges and other kitchen stuff!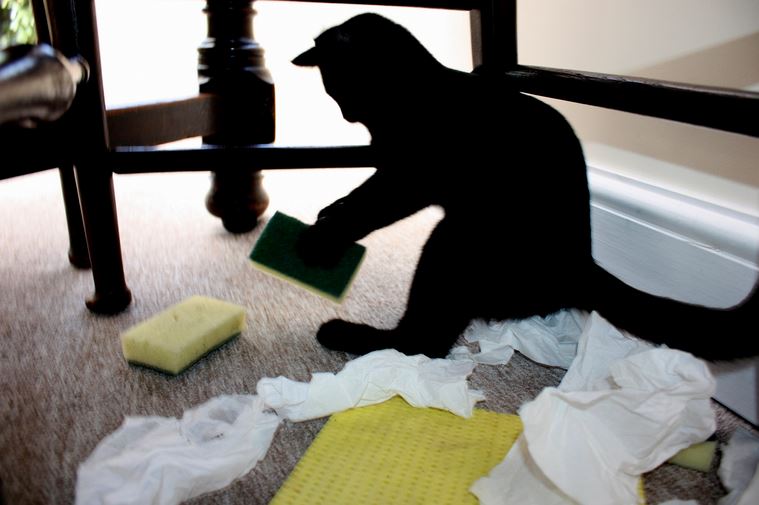 Now the cat must stand guard... like a dragon defending its gold.... for probably until the end of time. These sponges must be very valuable to humans, and this cat must not ever give them up.
War iz among us...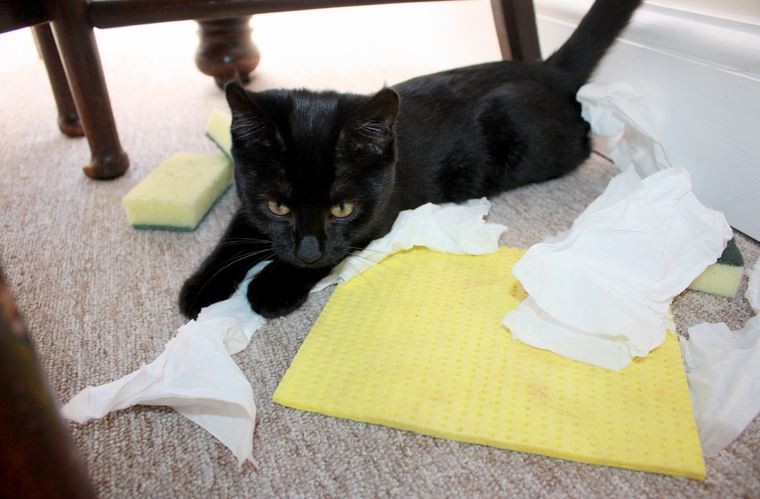 But until then... these sponges belong to cat. Hazah!
via imgur
LIKE US!
Comments
comments powered by

Disqus
LIKE US ON FACEBOOK!