Human had a life goal of adopting the oldest kitty at a shelter... and she succeeded!
Older cats haz a much lower adoption rate than younger cats or kittens.
Many older cats iz sadly left and unwanted... but this human made it her life goal to adopt the oldest cat she could find at her local shelter.
Look at this handsome stud!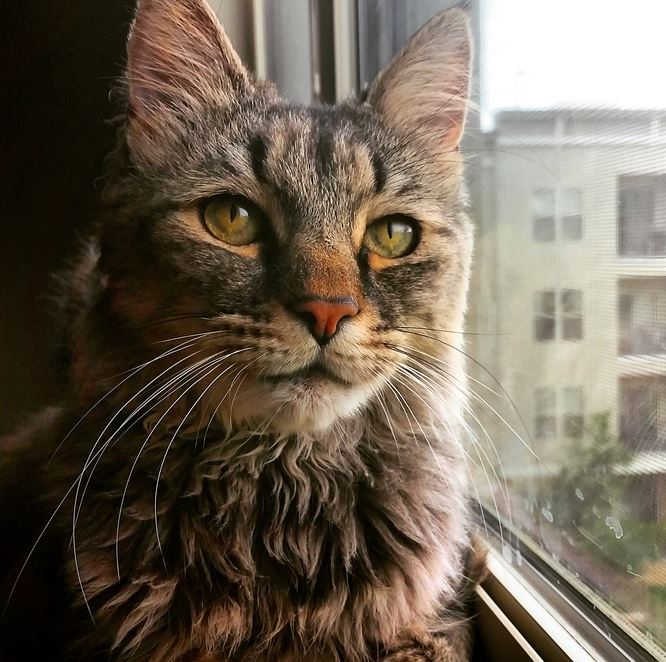 "Fulfilled a life goal of mine today and adopted the oldest cat at the local shelter." reddit user kayohbe said. "I have always like the idea of adopting one of the older guys at the shelter because they go unnoticed all too often."
The human haz named this wise glorious kitty Bobcat. I think he wears it well!
"He's been at the local shelter since 2013, besides a short adoption stint where he was later returned. He is doing very well so far and from his attachment to my feet and constant purring, I think he's pretty damn happy to have a new home. Again, thank you to everyone for giving this handsome gentleman so much attention."
Good for you human! Older cats rule. What you see iz what you get. They iz much more mellow, and they iz always very appreciative to be a part of your family. Think about that the next time you want to add a furry friend to your home. :)
Hazah!
via reddit
LIKE US!
Comments
comments powered by

Disqus
LIKE US ON FACEBOOK!