When they fostered this kitten, the dog became obsessed! (Gallery)
Not even doggies iz immune to kitten cuteness!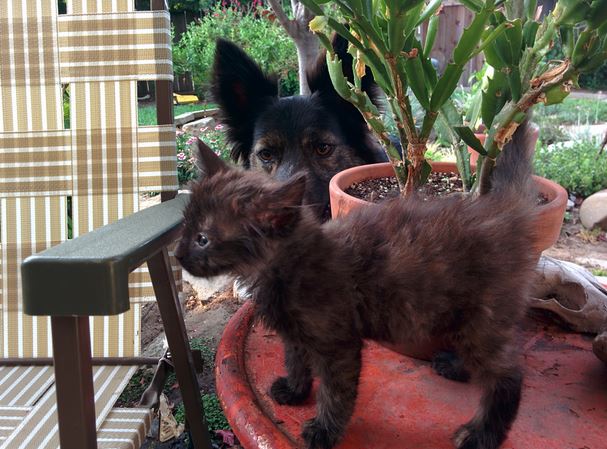 "My daughter was in the vicinity when a homeless woman went unconscious. She had the kitten in a cardboard box and my kid brought it home to avoid the authorities taking it to the shelter. She had a respiratory infection and would have been doomed. We vetted her and got the infection under control and posted her on FB," HellaOld wrote on reddit. "Also, for the record, the homeless women really was in no condition to care for a sick kitty."
So, when this family brought in the little kitten to foster, their doggie waz completely obsessed. He just loved this little girl!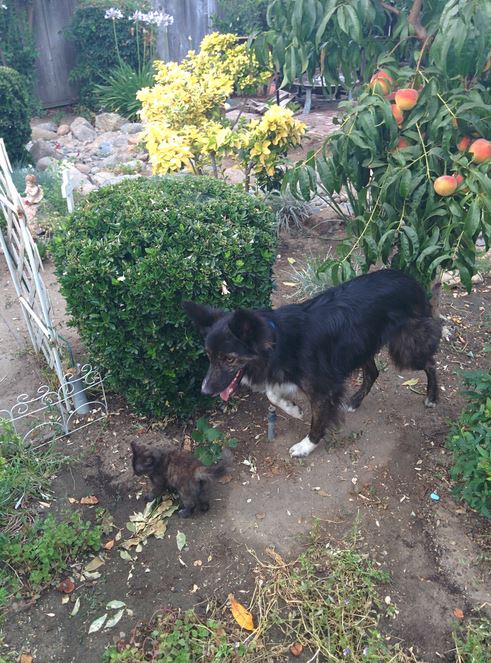 "He was totally herding her around the yard. If I lost track of her in the garden, I'd tell him to "get the kitty" and he'd herd her out in the open."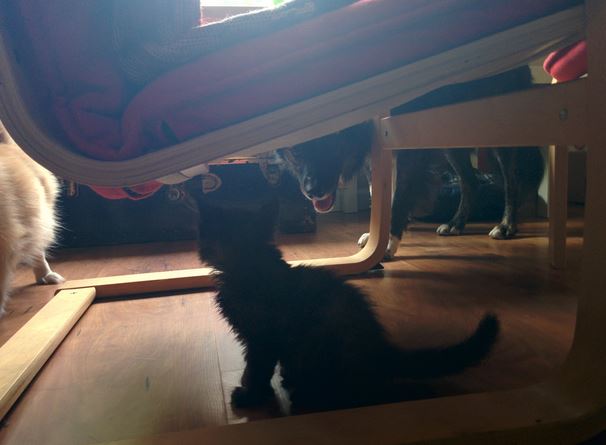 "We're all getting attached to her, but she's headed-off to her forever-home."
"She's going to a fantastic family. They have a blind dog with a chicken best friend."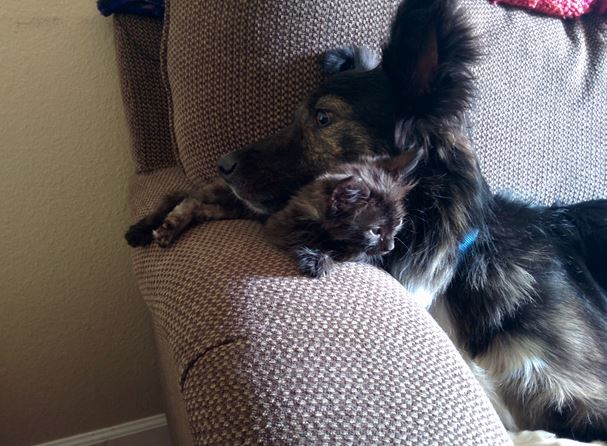 The kitten haz since been re-homed and iz doing very well. The doggie, upset at first, iz back to hiz old self.
"He's back to obsessing about his ball now. I think he'll be fine... We will miss her though. She's already having a blast at her new house and they are totally in love with her."
"Ball is the cure."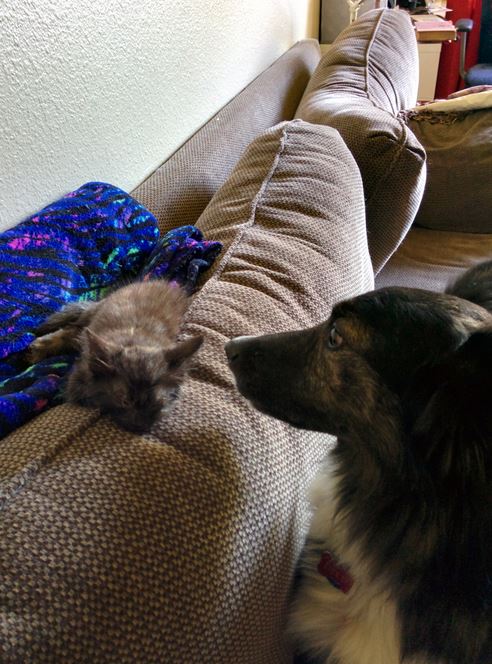 It didn't last long, but the bond these two shared waz very special while it lasted!
Hazah!
via imgur
LIKE US!
Comments
comments powered by

Disqus
LIKE US ON FACEBOOK!