We iz league of super cats!
Hello fellow cats and humans,
We iz the league of super cats. We protect the internets and save the world from ultimate evil... vacuum cleaners, bottle sprays, bath tubs.... and..... the VET... which we figure stands for Very Evil Torturer.... it iz the only explanation.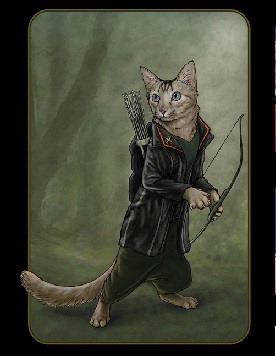 I iz Catniss... I fight in the hunger games... which iz when humans forget to feed us in the middle of the night. It iz cruel... I haz killed many human pots, plants, and furniture to survive.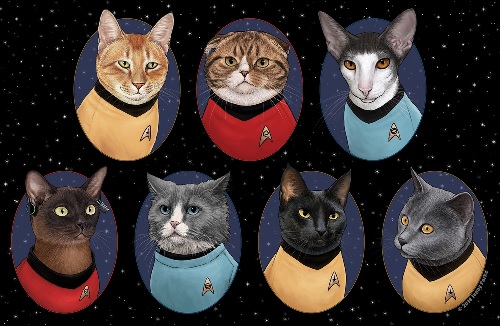 Hello. I iz Captain Sprinkles and this iz my crew. We travel the internets on the USS Macintosh...We look to explore the entire internets and help conquer it for feline supremity. "Live long and pawsper"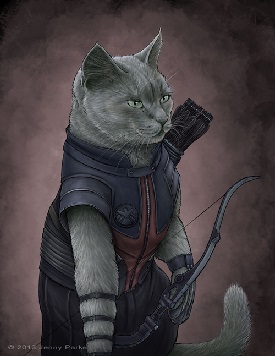 I iz Hawkeye... I iz master with the bow, martial arts, and jumping on high furniture.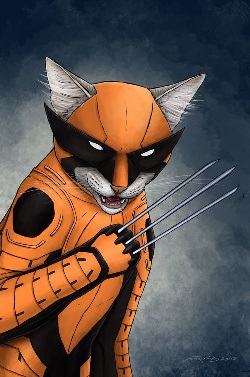 I iz Wolverine. My claws are extra sharp and long.... like super sharp and long. Its crazy. Human wants them clipped...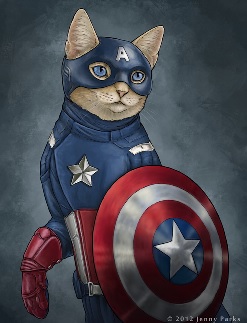 I iz Captain Ameowica. I iz strong, fast, agile, and haz a shield... with a star on it. Deflects spray bottles, bugs with stingers... and even the VET's evil needles...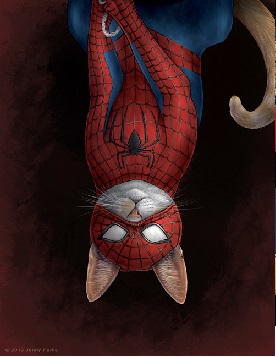 I iz Spider Cat. I ate radioactive spider and now can shoot webs and climb walls. It iz pretty awesome. Plus... the VET can never get me when I iz hanging on ceiling.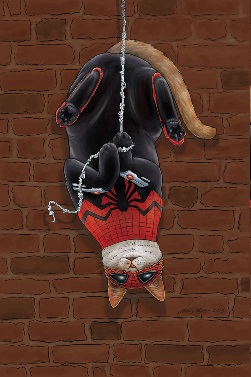 I iz also Spider Cat. I ate radioactive human dental floss. I can shoot webs too... just.. not from my paws....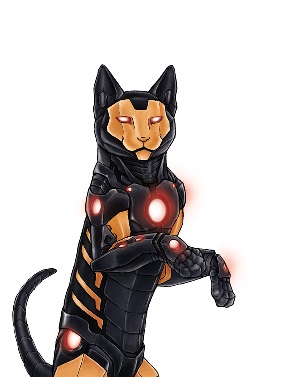 I iz Iron Cat. I haz suit that iz indestructible, water proof, and helps me fly. I killed many birds and left many holes in human house from lazer blasts.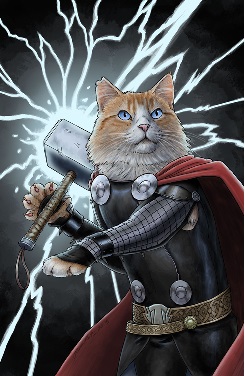 I iz Thor. I haz a hammer...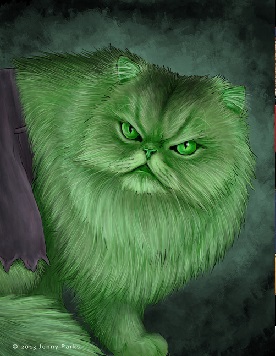 I IZ THE HULK. I IZ SUPER LOUD... AND FAT. I HAZ PRETTY GOOD STRENGTH AND GET ANGRY AT HUMANS. HUMAN DYED MY FUR GREEN...
I iz banecat. You haz posted my video of terror on this site. I iz here to stay...
Well, I iz batcat. I haz superior fighting skills, expensive combat toys including red lazer of madness,and I really enjoy hiding in the dark and scaring my human... she gets super scared, so that makes me super.
See more great illustrations of our leage and other super cats at this talented human's site: http://jennyparks.com/
LIKE US!
Comments
comments powered by

Disqus
LIKE US ON FACEBOOK!