18 year old shelter kitty finally gets a furever home!
Meet Pumpkin! He sure iz happy to get another loving family!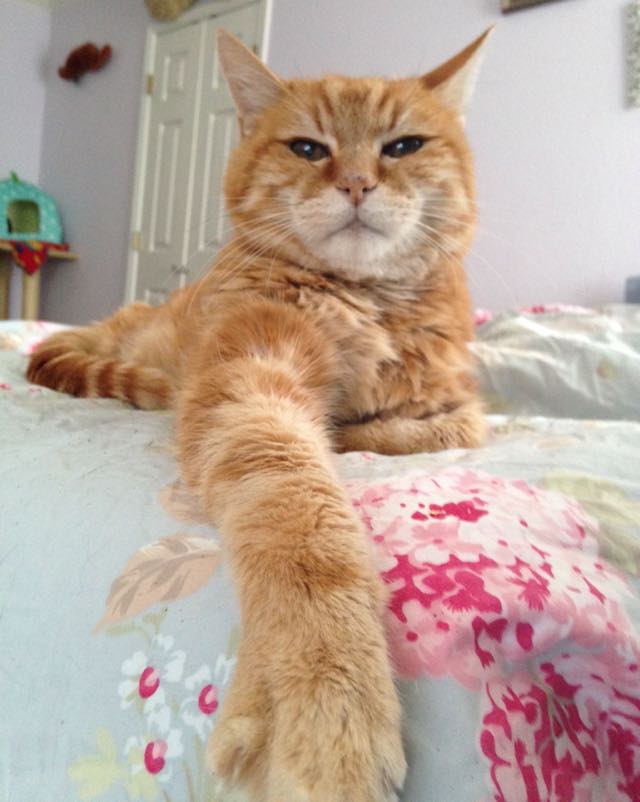 "Pumpkin somehow found himself at a shelter after his elderly owners passed away. We saved him (with the help of two amazing friends), because he deserves it. A warm bed, all the food he can eat, and all the cuddles and love he can stand. Welcome, Pumpkin. We already love you!" wrote Karyn Poplin of the Kitty Adventure Rescue League.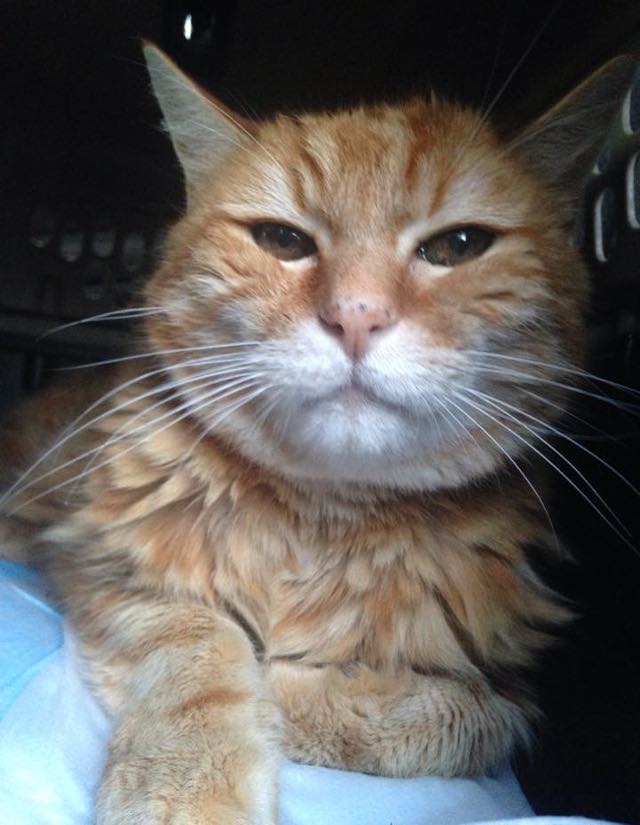 The surviving family decided to drop the kitty at the shelter, and didn't leave a name. So, the staff named him Pumpkin, and it waz a purrfect fit.
The Kitty Adventure Rescue League then stepped in to find Pumpkin a furever home, and they succeeded!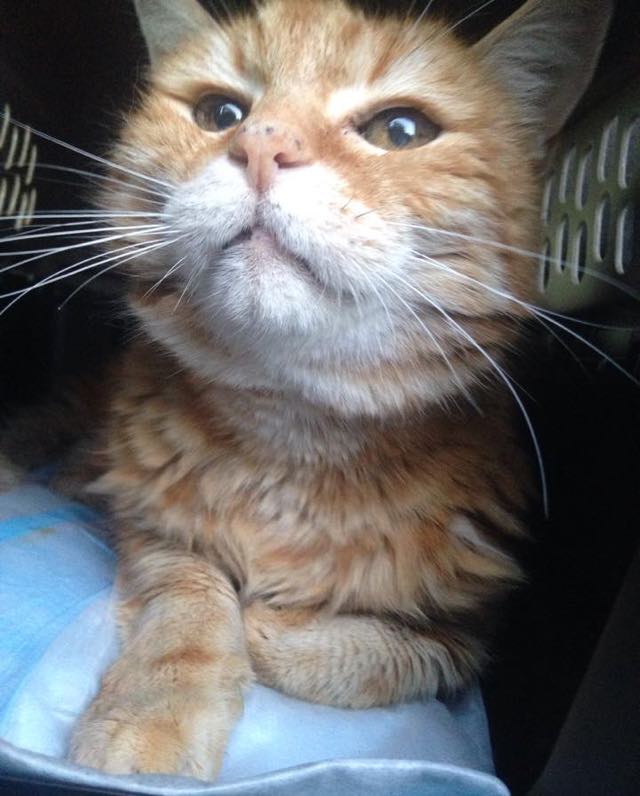 "He has only lived with us for about 4 days now, but there has been some major improvements. At the shelter, while waiting to be transported, he had to be given fluids because he had refused to eat. Once we got him home and gave him a can of food, he started eating on his own and hasn't needed any extra help.
We think a change in environment has certainly perked up his overall health. He spends most of his time sleeping on our bed and begging for food," they added. "We save seniors as often as we can, and we're very happy to have him!"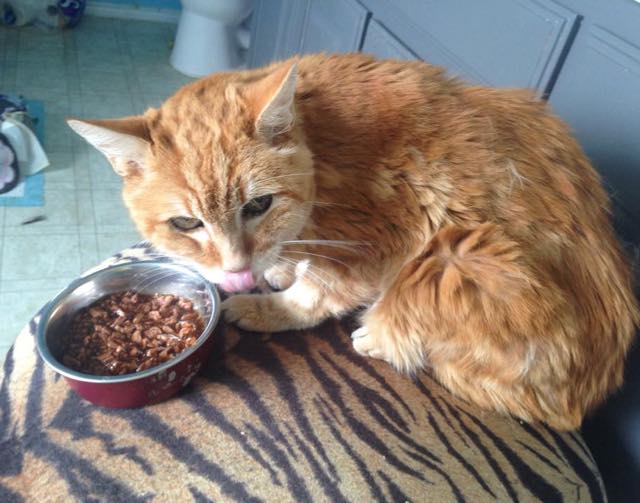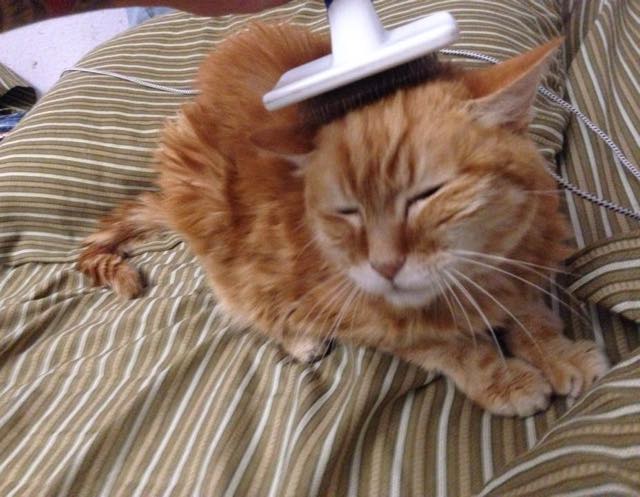 Pumpkin iz getting the love he deserves!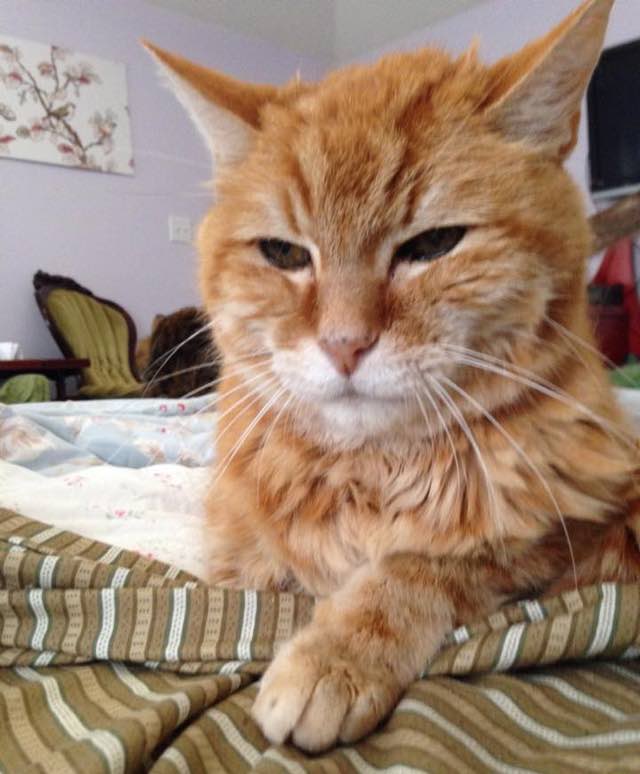 This iz what a loving home can do!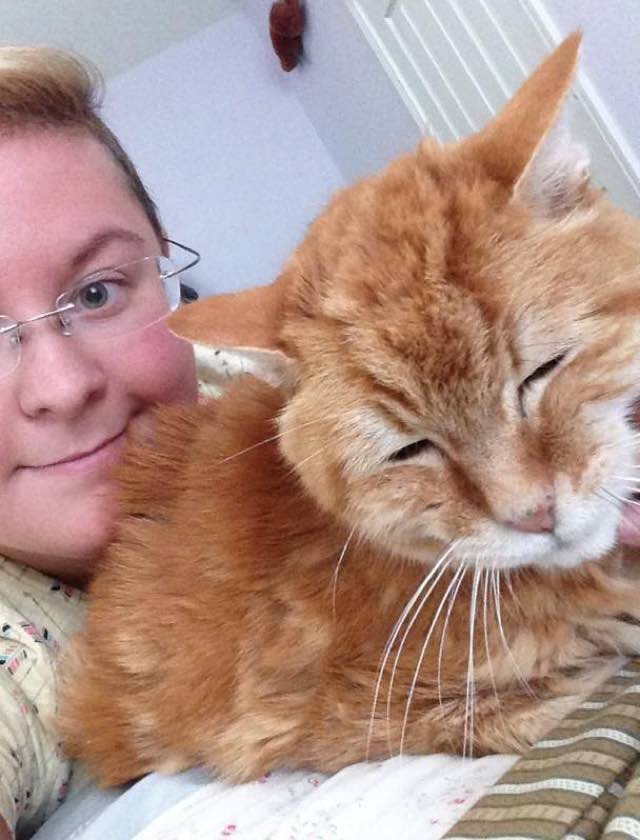 Senior cats need homes too. So, the next time you want to adopt a kitty, think about saving a senior!
Hazah!
via love meow
LIKE US!
Comments
comments powered by

Disqus
LIKE US ON FACEBOOK!