Man runs across three lanes of busy traffic to save kitten (Gallery)
This human saw a poor bloodied kitten in the middle of traffic, and immediately stopped hiz car to go rescue her, while everyone else kept driving by.
Meet Shahrazad!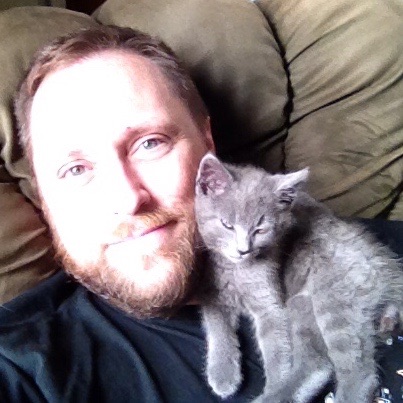 "Saw traffic stopping then driving crazy to avoid something. Saw movement on ground. Was a tiny (TINY) kitten, scared out of its mind, trailing something bright pink and bloody.
Threw my car into park and got out, blocking traffic and ran over. Scooped it up and came back to car," CubGeek wrote on reddit.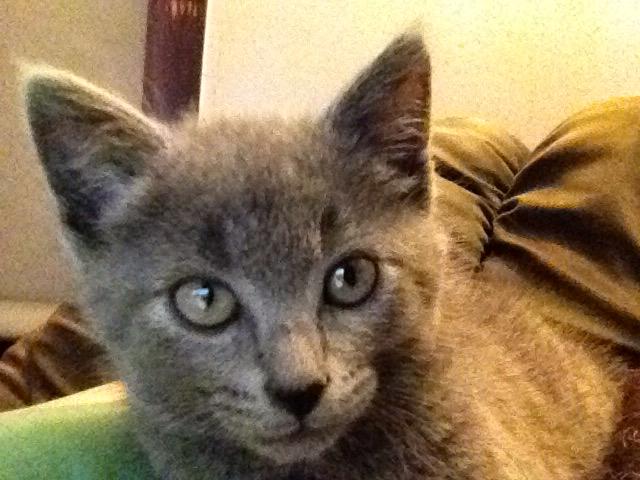 The poor little girl must haz been clipped by a car, for her tail waz in bad shape.
"Inspecting, it wasn't as I'd feared, her tail was stripped of fur and slowly oozing blood, but other than that, she seemed okay. Called vet and told what had happened (shaking because I was so angry at the other humans who'd just kept driving past this tiny helpless terrified animal), and that I'd be there in 15 minutes."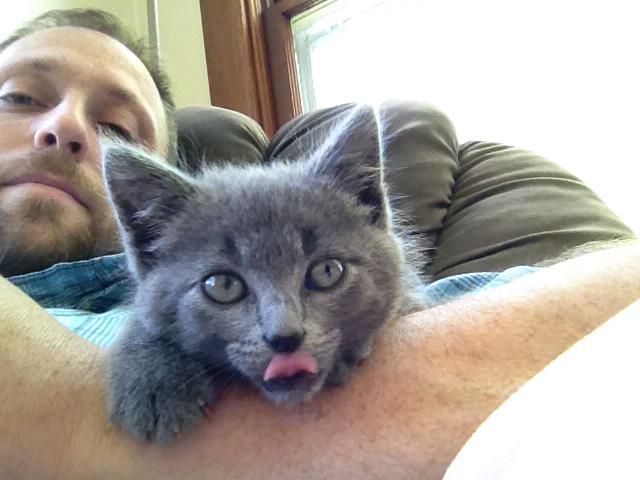 "After inspection, nothing looks broken. Doc thinks that her tail was run over and her attempts to escape caused the fur to be pulled off. He thinks that she is about 5-6 weeks old."
The little girl iz a fighter, and she immediately loved her human dad.
"Brought her home, and gave her some kitten food, and set up fresh water, a litter box, and a nest of blankets and old shirts."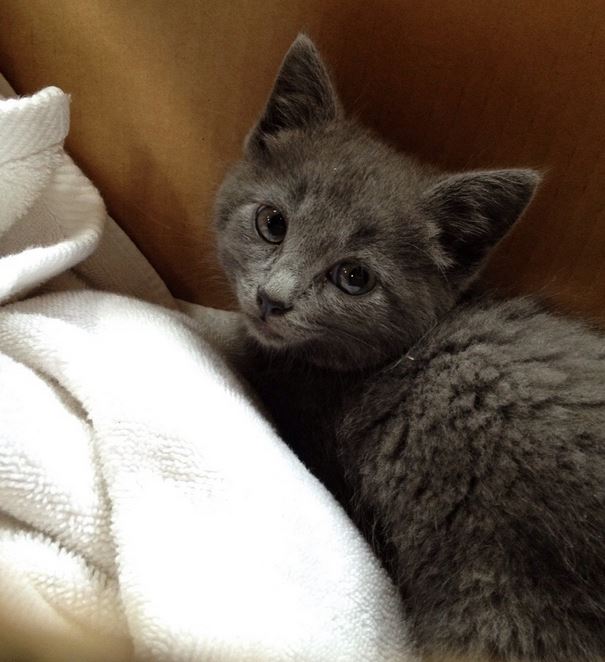 She slept for hours! Little girl waz exhausted.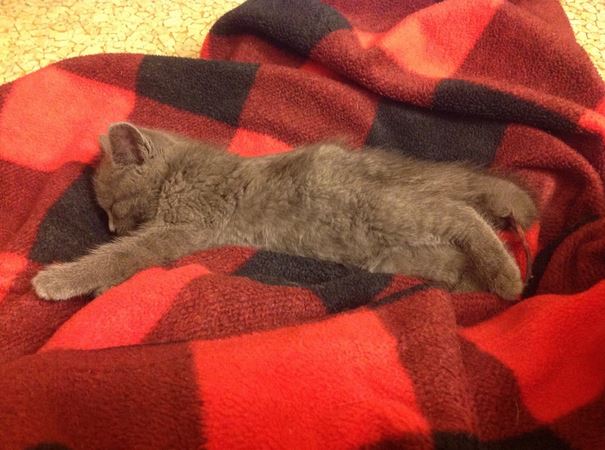 She's made some new friends. This iz her buddy Fred the Gargoyle.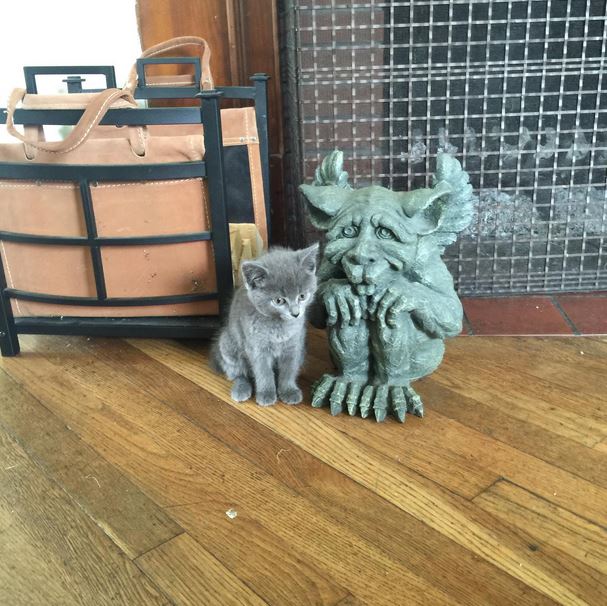 "She's definitely a lovebug, and enjoys her snuggles. Though, she's also gotten to the point of ambushing fingers and unwary toes, then scampering-slash-sideways-dancing away. :)"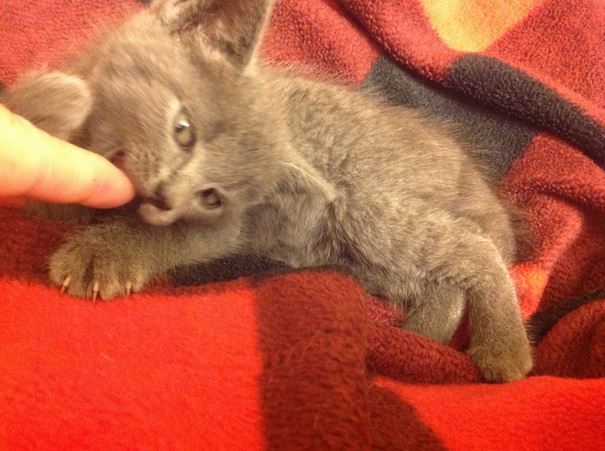 "Part of me thinks that we can be judged by how we treat animals in need (and that part is STILL angry at all those drivers who just honked their horns and drove around her… like she's going to know what a horn blare means?!), and part of me is just glad I was in the right place at the right time to help."
via reddit
LIKE US!
Comments
comments powered by

Disqus
LIKE US ON FACEBOOK!