This cat's owner left her the sweetest message while she waz hospitalized at the clinic
This poor kitty had to spend a few nights in the hospital and the human wanted to make sure the kitty knew she waz missed by her family.
"This cat has been hospitalized at our clinic. When I came in the other day, I saw the owner had taped this picture in her cage and it's the sweetest thing ever <3" reddit user ilmazziere wrote.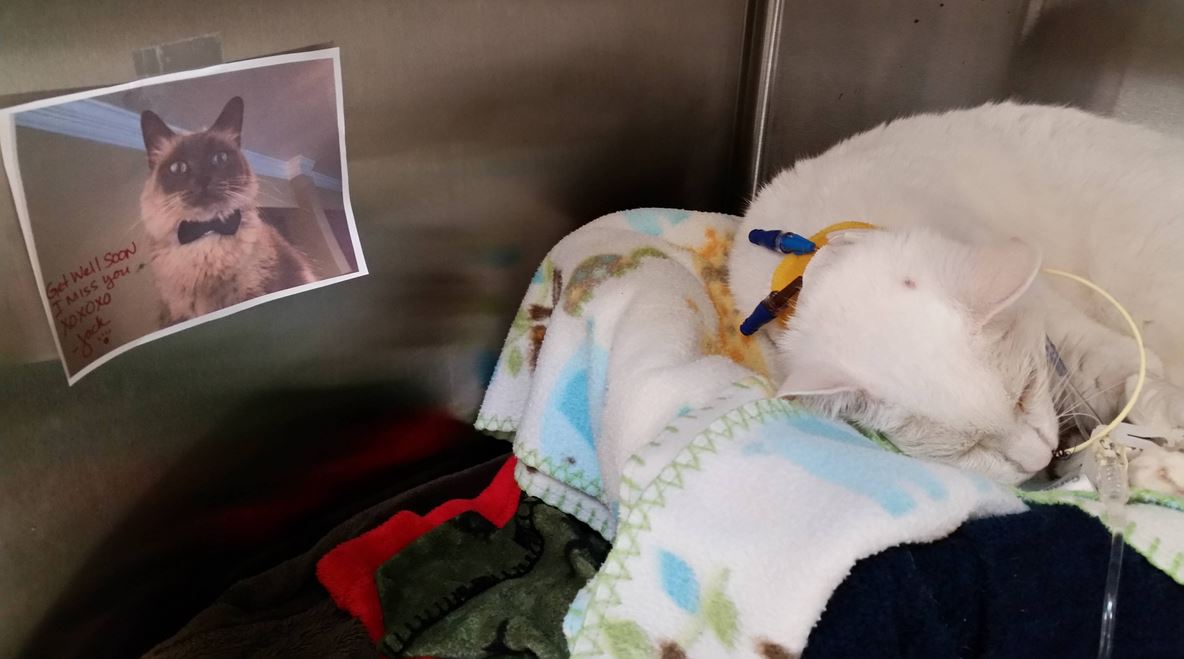 Her brother Jack must be worried sick, and wanted to let hiz sister know he waz sending her good thoughts.
She haz diabetic ketoacidosis & hepatic lipidosis - which iz a very serious condition in pets. She needed this immediate hospital stay to recover.
"Lesson here- if your pet is acting unusual, bring it in sooner rather than later!"
She iz looking like she'll make a full recovery but will need to be monitored very closely. I iz just glad to know that she haz a very loving family ready to take care of her.
Hazah!
via reddit
LIKE US!
Comments
comments powered by

Disqus
LIKE US ON FACEBOOK!