When hiz wife leaves town, he likes to have formal dinner parties with their cats
Ok, this iz pretty hilarious!
"When my wife leaves town, I get bored. Six days into her vacation I joked "I'm going to have a formal dinner with the cats." Then I thought about it for a while......." reddit user gr8ca9 wrote.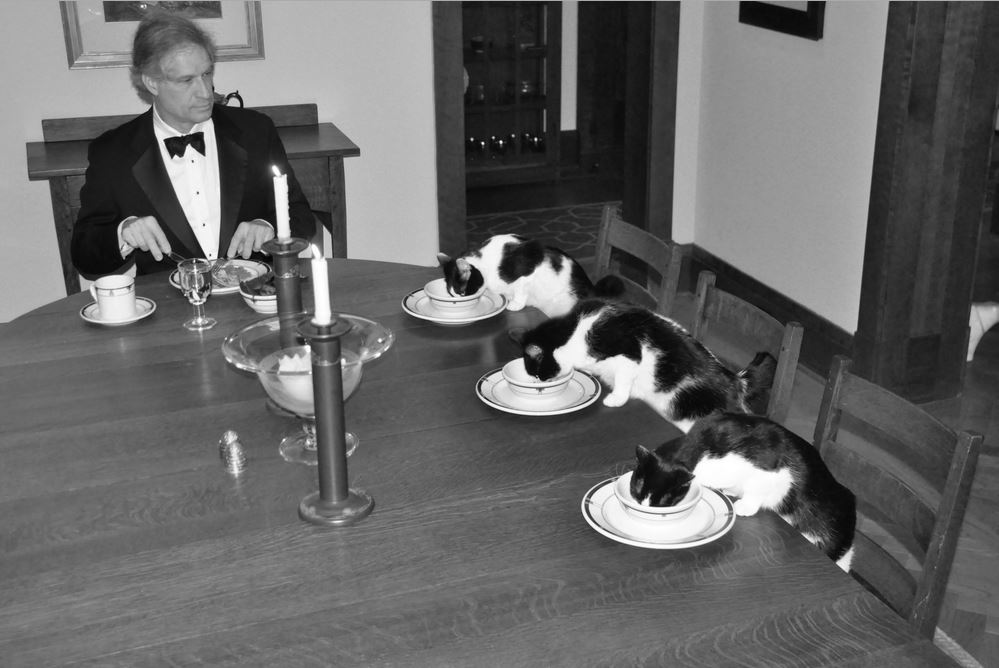 And awesomeness waz then born. In regards to the dinner conversation, he wrote it waz "purrrrrfectly stimulating!"
To prove this waz a real picture, he posted another on reddit as such.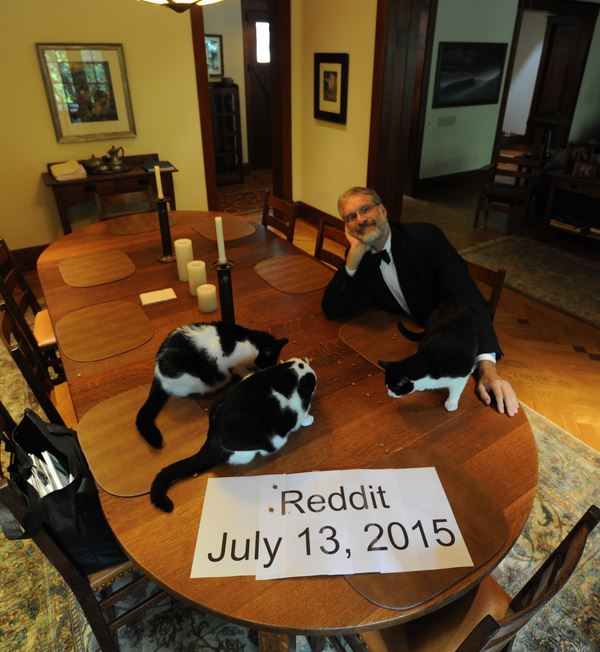 Sounds like he and hiz wife haz a pretty good relationship with plenty of laughs.
When asked about how he and hiz wife met, he wrote this: "We were walking through the cat park 33 years ago....my two scruffy tomcats and I. We looked across the dusty, grassless terrain and there we spotted her and her Russian Blue. The cat was on a leash. It appealed to me......in a primordial yet not so weird yet kinda weird way. We were all love at first sight."
If this iz not true love, I don't know what iz!
This guy rocks!
via reddit
LIKE US!
Comments
comments powered by

Disqus
LIKE US ON FACEBOOK!