She rescued this kitten and his hippo friend because they were a package deal!
"I rescued Stanley and his hippo today. The shelter said they were a package deal." reddit user nickynips said.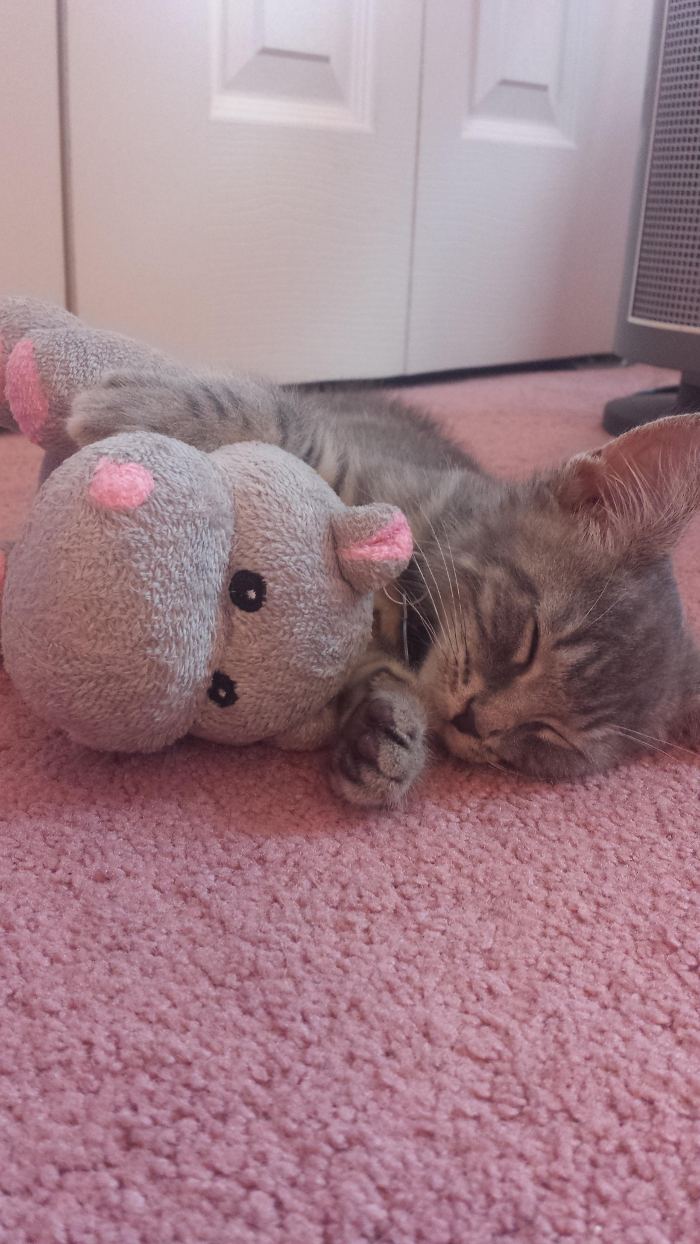 Stan was found on the street and brought to the shelter in really bad shape. The vet at the shelter didn't think he'd make it through the night, so the vet brought him home for 24-hour care. He met the hippo at the vet's house and they've been inseparable since.
Here is Stan when his hippo was being washed at the shelter. He was not happy.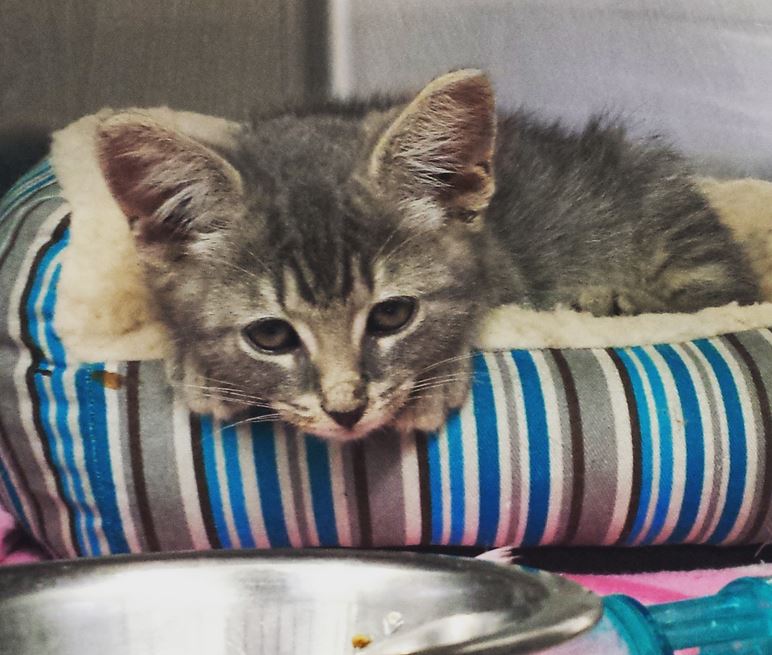 "Stanley has a lot of health issues to overcome still. he has anxiety from being separated from his mommy too young. He needs medicine for his ear mites. He has respiratory problems. He had some eye issues that he has since gotten over. The people at the shelter were so excited that I was even interested in him because there were about 40 other kittens there. He was rescued."
The only other condition was that the hippo would have to be adopted too. Of course, his new human mom did just that.
Here is on his way to his furever home with his hippo buddy by his side!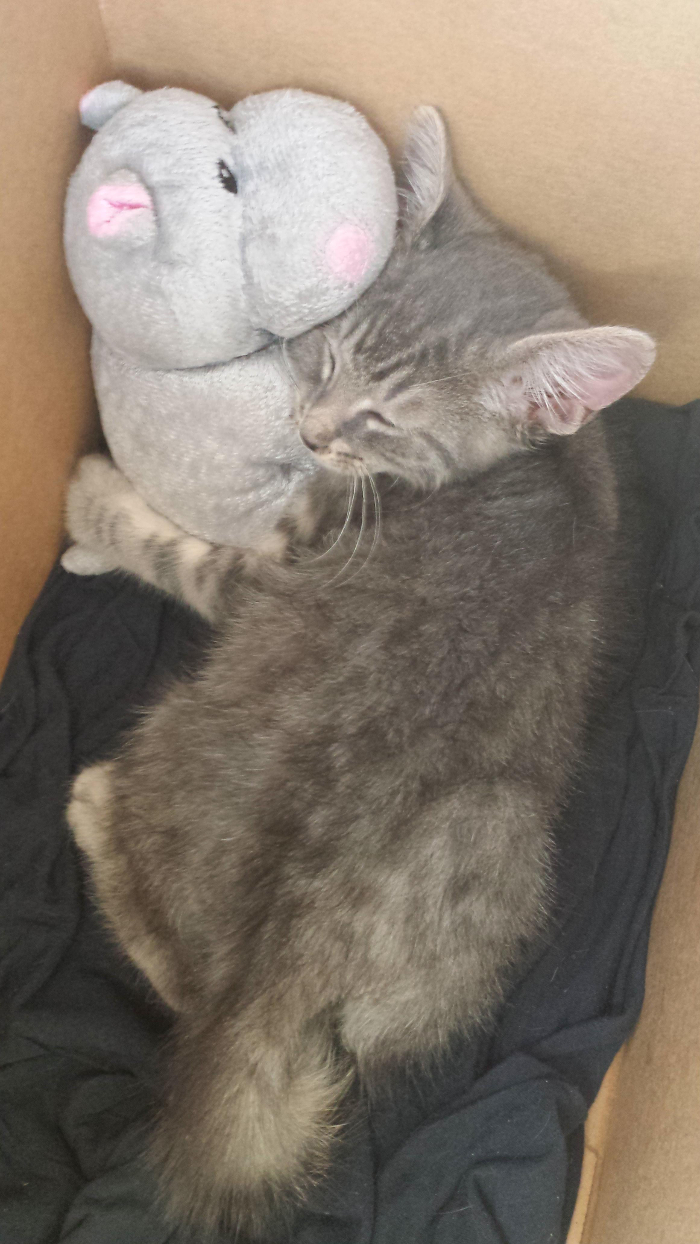 We hope for many happy years for Stan and his hippo. We're glad they both got a home! ;)
via reddit
LIKE US!
Comments
comments powered by

Disqus
LIKE US ON FACEBOOK!