Amazing woman rescues starving mom and kittens from the back of Walmart
This poor Mama cat and her kittens were found starving, hiding in the back of a Walmart Garden Center. Amazing reddit user Leyley904 came to the rescue and helped save their lives.
"Last April, I was tipped off about a potentially pregnant cat living around my local Walmart. I go check it out, not expecting to find anything since it's been storming all day. Just as I'm about to leave I hear some squeaky little meows coming from the corner. I climb past some shelves to find a cat with her newborn kittens in a half-inch-deep puddle in the dark recesses of the Garden Center, scared out of her mind. She was hungry enough that I was able to catch her (and therefore her kittens) with the help of some canned cat food and a concerned employee," she said.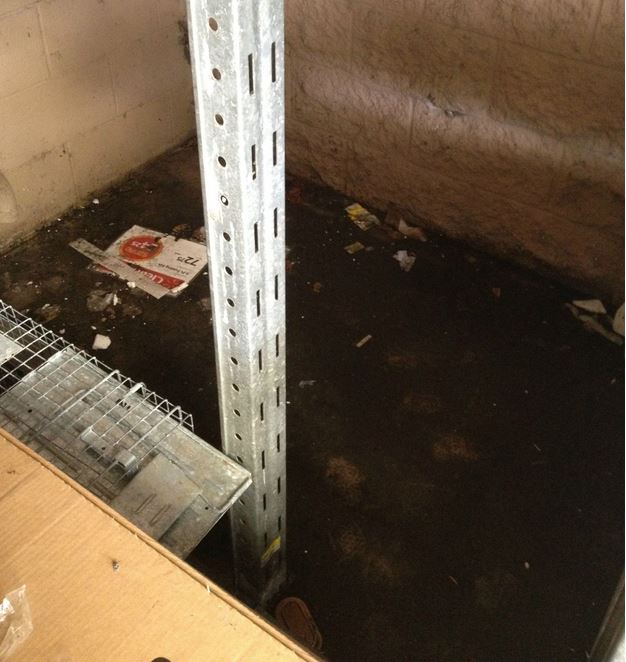 "I bring her home and clean up her 5 perfect little black kittens. I name the momma cat Marvel and the kittens Stark, Rhodey, Jarvis, Pepper, and Happy, and they become the Iron Man Kittens!"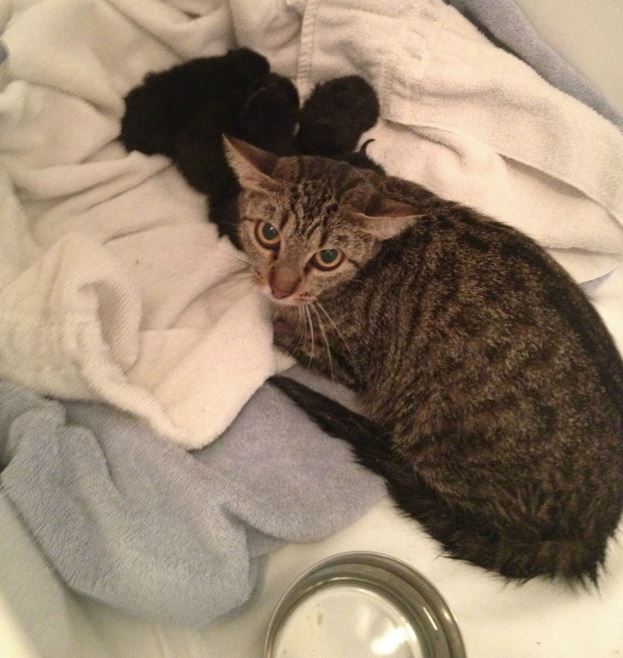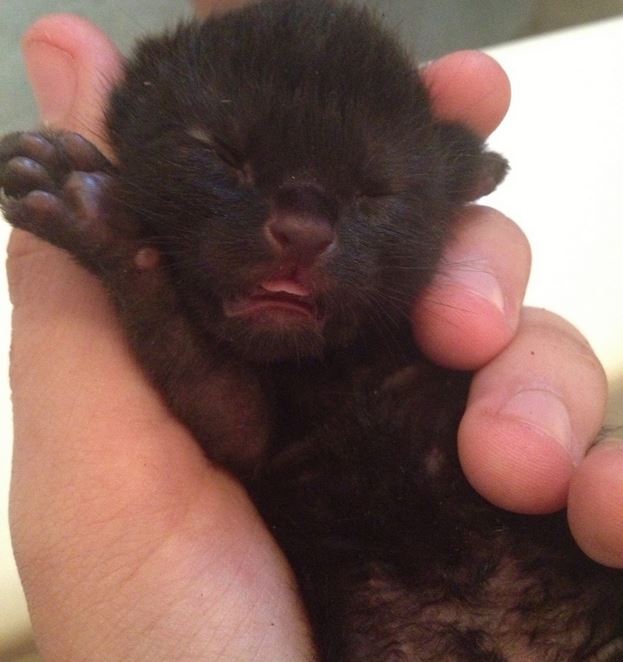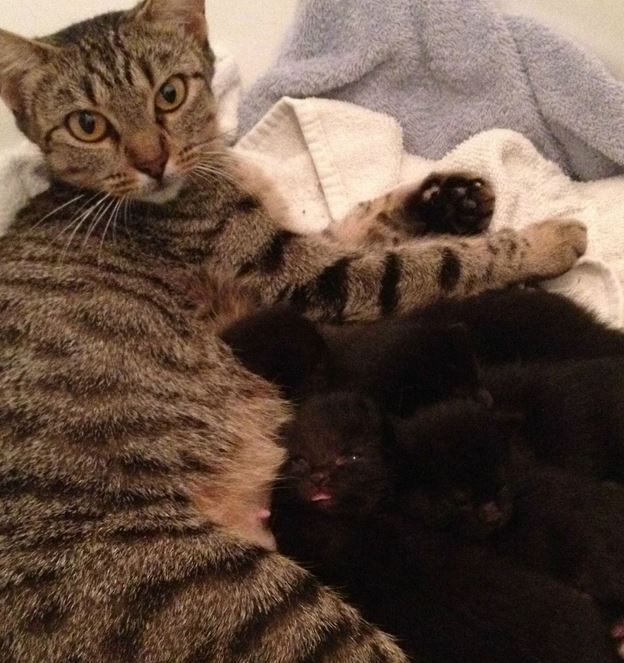 Eyes are open!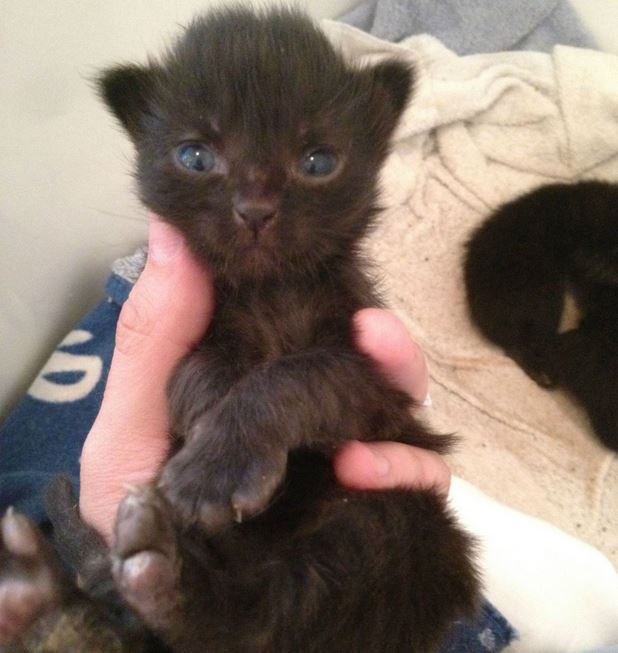 Trying some big kitty food.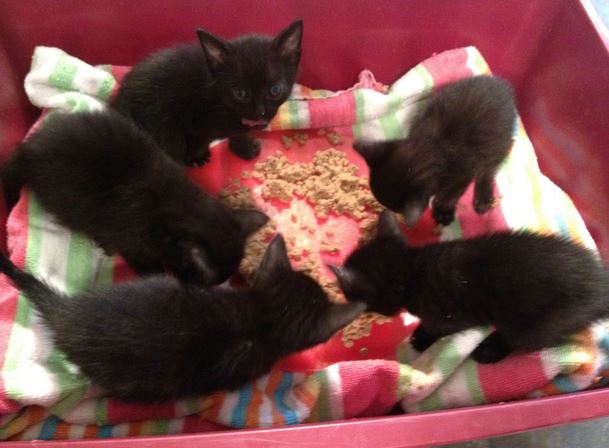 After a little over 8 weeks, Marvel the momma cat (who is very feral) lets the human know that she wants out. The kittens also had a terrible case of ringworm and needed medical attention, so she had to separate the kittens from mom. She also took that as an opportunity to socialize them and wean them.
Mom was spayed, and then sent to live at a lovely farm where she is cared for but not cooped up in a house.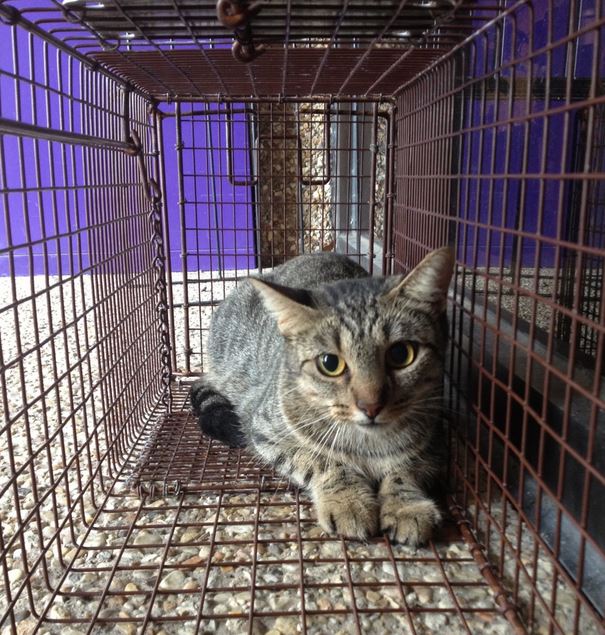 "With the help of a local cat rescue that I volunteer with, I get all of the kittens fixed, vaccinated, and microchipped. This takes several more weeks because they are on the small side for kittens their age, and I have to wait for a certain spay/neuter event to come around. They eventually are able to go stay at the rescue's amazing adoption center at about 6.5 months old, in order to get maximum exposure. Though they are initially passed over in favor of the colorful, "prettier" kittens, they all get adopted within a few weeks by wonderful families!"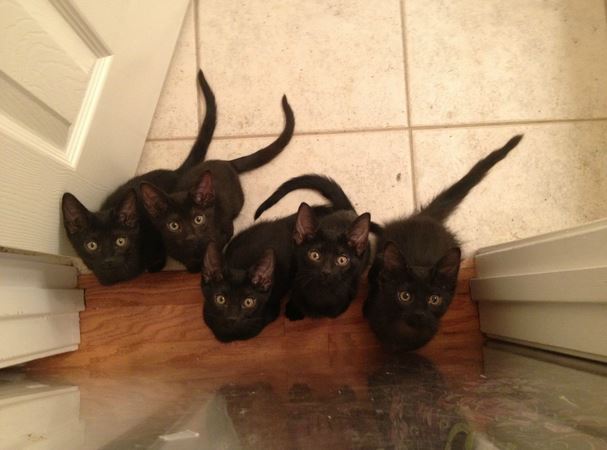 Once stuck in a terrible dirty Walmart, momma and her kittens all get forever loving homes thanks to the kindness of one woman.
Watch the video below!
LIKE US!
Comments
comments powered by

Disqus
LIKE US ON FACEBOOK!