Bubba the cat loves school so much they issued him his very own student card!
Bubba is no ordinary housecat. In fact, he loves school so much, he leaves his home everyday and attends classes at the Leland High School in San Jose, California.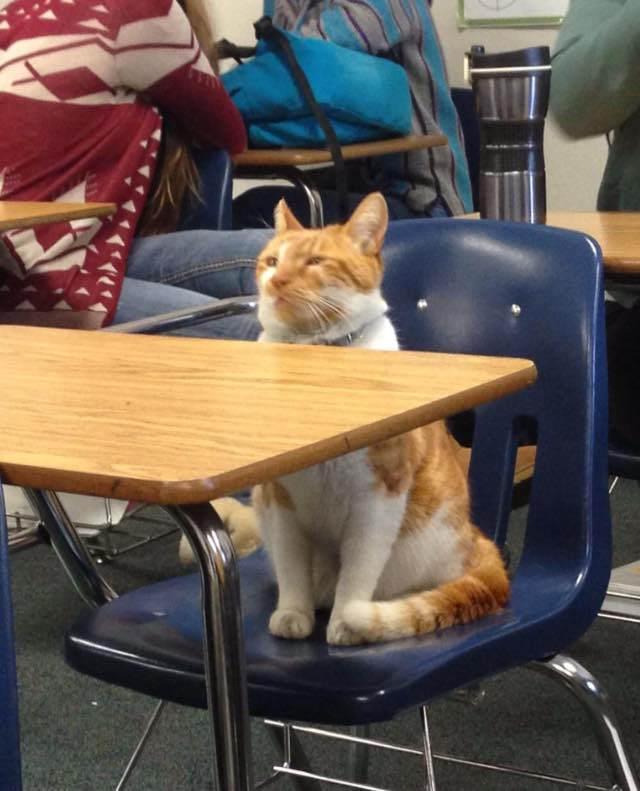 Bubba quickly became so popular with the staff and students, that he was issued his very own student card!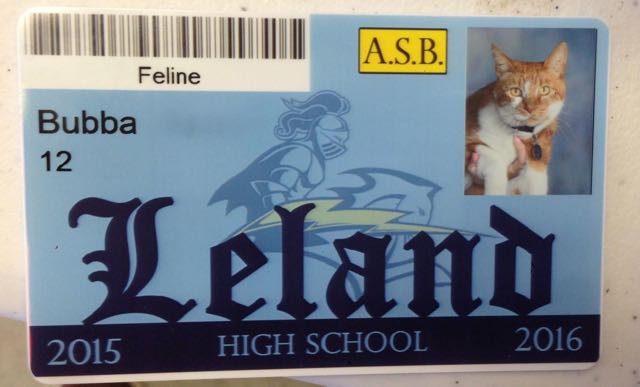 The only difference between Bubba and the rest of the students is that he can roam the school's halls freely during class. "If he wants to be excused, he doesn't have to raise his paw; he just meows." (Mercury News)
"He's really loud," said Amber Marienthal, who adopted Bubba back in 2009. He started out as an indoor cat, but Bubba let his human know that he really wanted to go to school. Being that their house is right behind the high school, she finally caved.
Bubba's always the first one to arrive on campus. He sits at the school's door every morning waiting for teachers and students to arrive.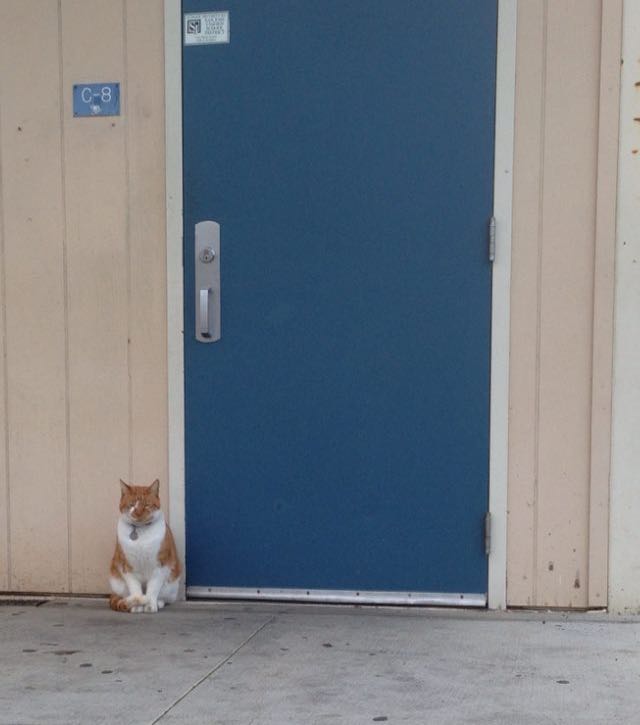 He greets the students and helps them start their day.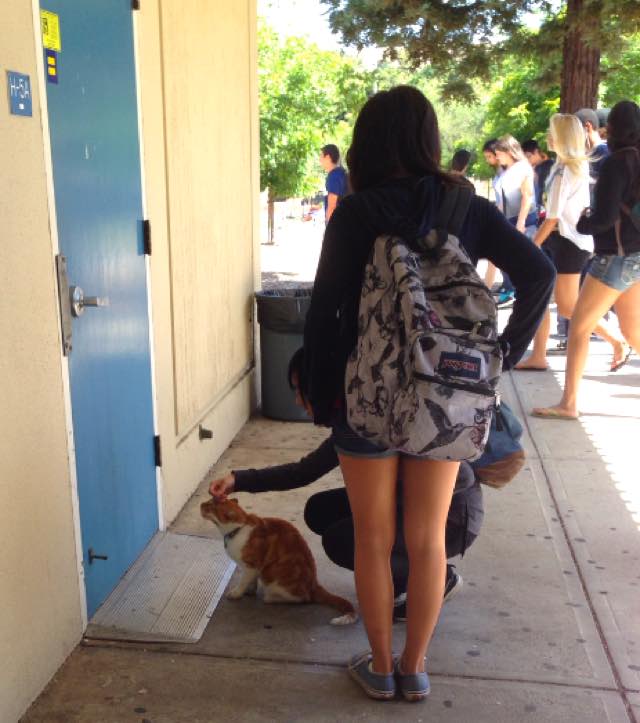 He helps inspect student lockers.
"No mice in here! All clear!"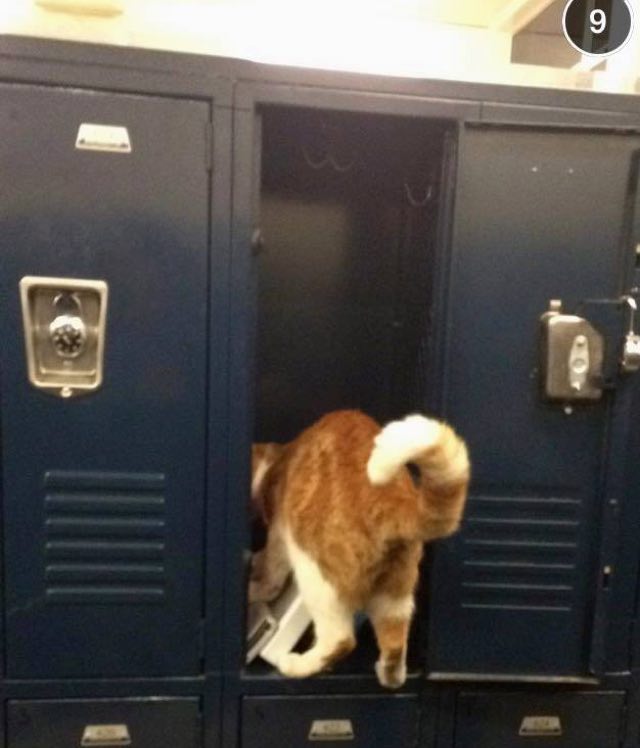 We'd love it if they let him do cap and gown in 2017," Amber added. "That's the group that's been with him through Bret Harte and Leland."
"He waits for school to start, and he doesn't come home until all the sports are done." That's what makes him happy.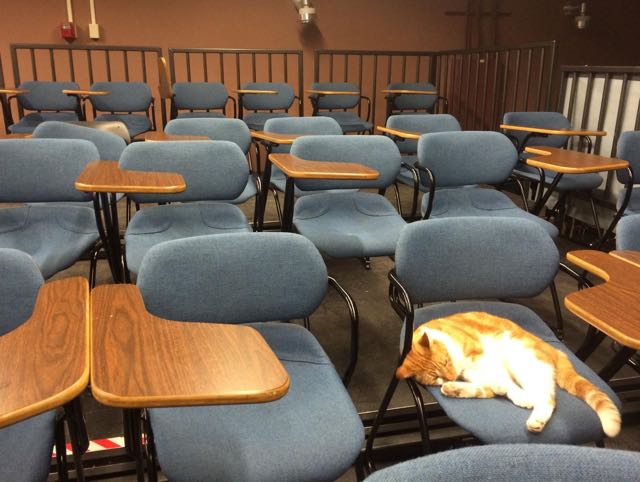 Bubba just adores the students and helps them keep calm during stressful exams.
"He sat on my lap and took a nap while I was taking my Spanish final," a student shared. He's very protective of them.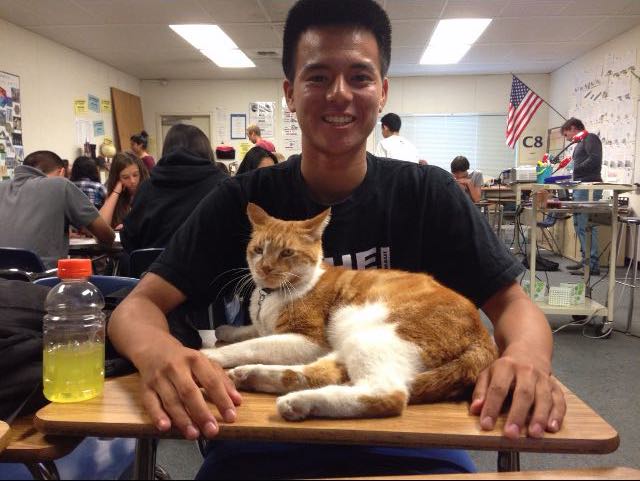 The students and staff love him just as much. Bubba has made the school's yearbook and newspaper, and was even the cover model for last year's senior magazine.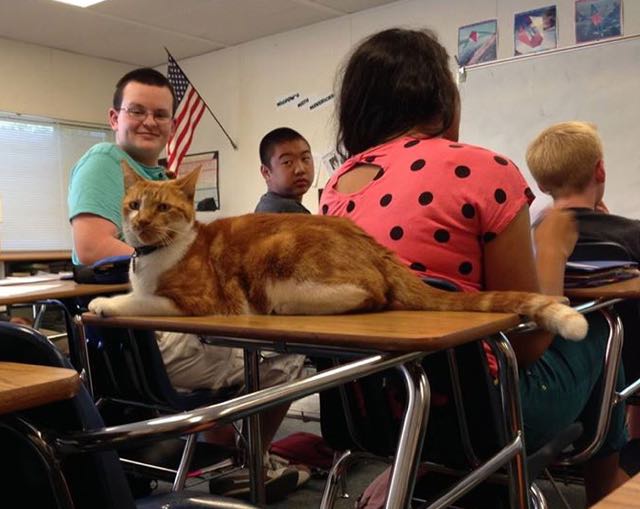 He's had purrrrfect attendance since he started attending school and he inspires others to do the same!
Bubba rocks! See more of him on his own facebook page!
via reddit, sunny skyz, love meow
LIKE US!
Comments
comments powered by

Disqus
LIKE US ON FACEBOOK!