Cat reacts hilariously to his human's smelly feet
After one whiff of that smelly foot, the cat's face says it all.
It starts off innocent enough. The kitty wants to play bite and scratch with the human's foot, a feline pastime.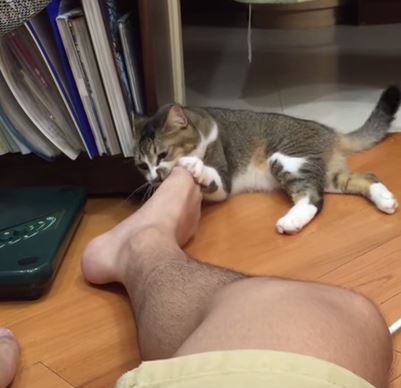 Then came the initial realization that something isn't right...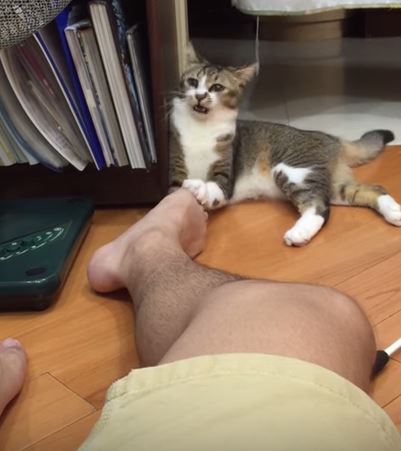 The smell registers... and he dives into a brief moment of panic.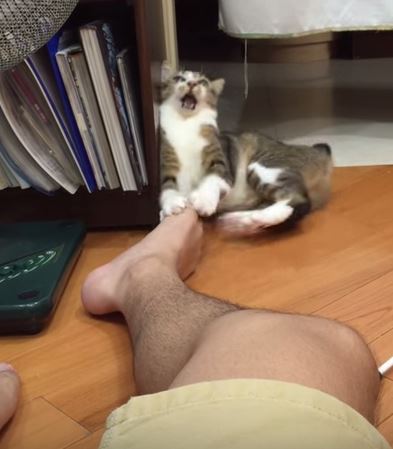 Which leads him to believe that he must kill that foul foot in order to save the Earth from its smell.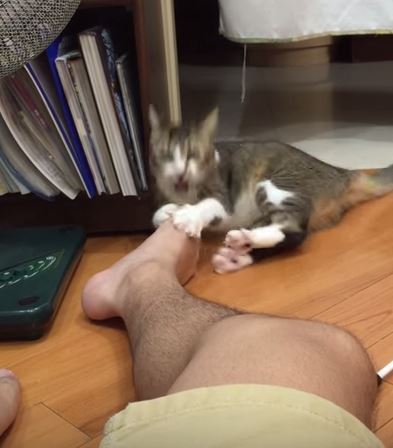 "For honor and glory!"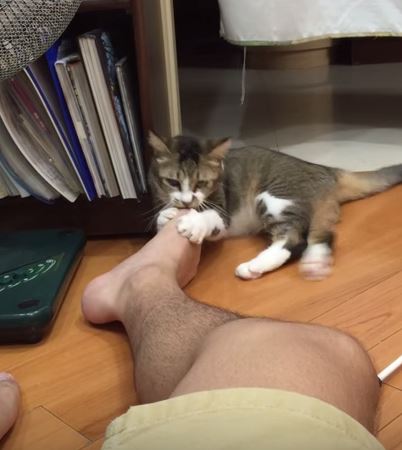 Big mistake.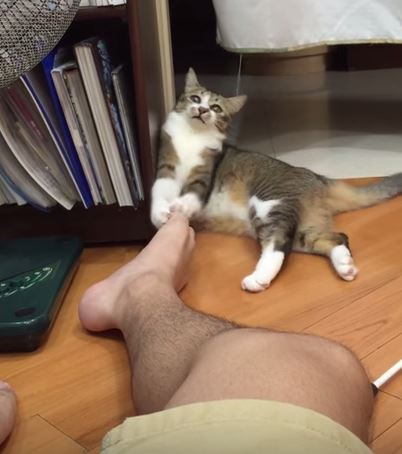 The smell is now so pungent, the kitty believes death is imminent. He gazes into the light at the end of the tunnel.
"Mufasa, iz that you?"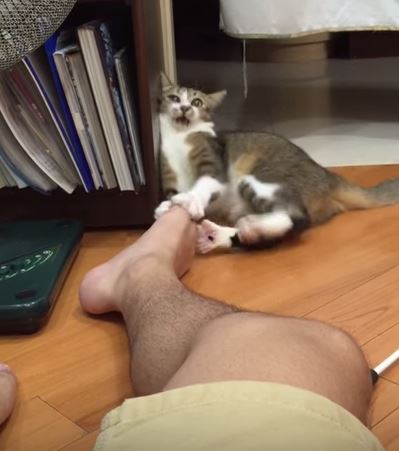 Survival instincts kick in and the kitty gets it's furry butt out of there!
Stay away from the light!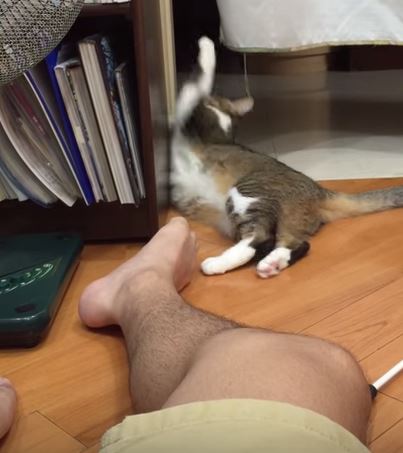 Watch it all unfold in this hilarious clip!
LIKE US!
Comments
comments powered by

Disqus
LIKE US ON FACEBOOK!