DIY hanging basket cat perch that your kitty will love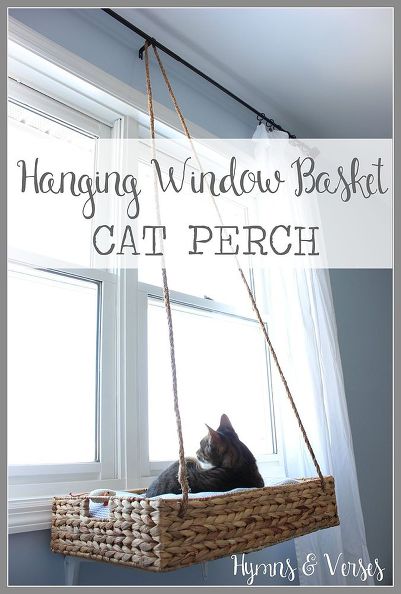 What cat doesn't like to look out the window or take a nap in the sun?
Doreen Cagno made this cute little hanging cat perch for her cat, Sadie, so she could get a good view of the birds from her bedroom window.
According to Doreen, this is a simple project that will take roughly $25 and an hour to complete.
Here's what you'll need:
1. A basket tray.
2. A thin piece of plywood cut 2 inches smaller than the bottom of your basket.
3. These brackets found at Home Depot.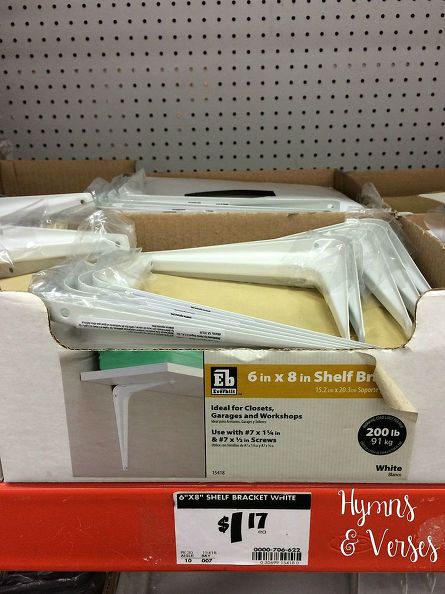 4. Jute Rope also found at Home Depot.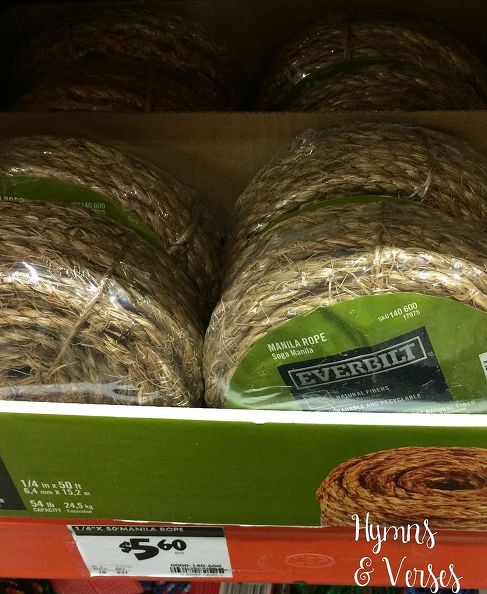 Follow these steps:
"Attach the brackets under the window molding. Space the brackets appropriately for the size of your basket.
Attach the plywood to the top of the brackets. Sit your basket on top of the plywood.
Drill two holes down through the basket and plywood close together.
Feed a zip tie down through both holes and pull tightly underneath next to the plywood. This will secure the basket to the wood. Trim the ends of the zip tie so you can't see them."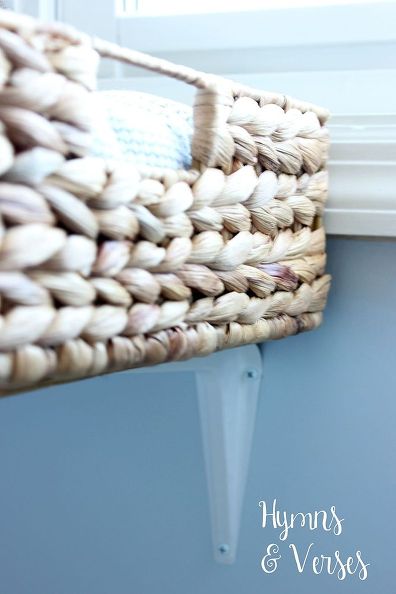 "So you can see, that this isn't exactly a hanging basket, but I thought the jute rope added something special to the design.
To add the rope, feed one end through the front right side of the basket and knot on the inside."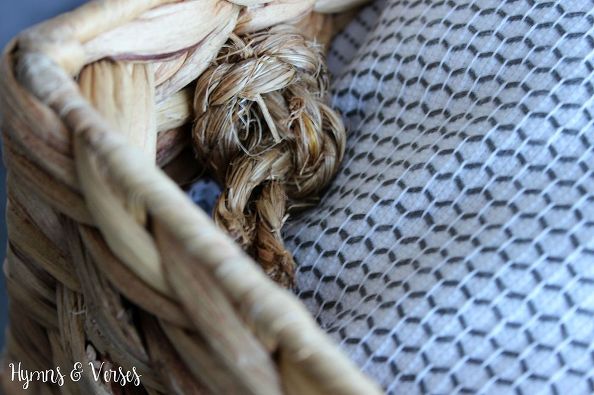 "Take the rope up and over your curtain rod (I took it over the center bracket) and down to the left side of the basket.
Cut the rope, leaving plenty to make a knot.
Feed the end through the left front side of the basket, pull taunt, and make a second knot. Trim end."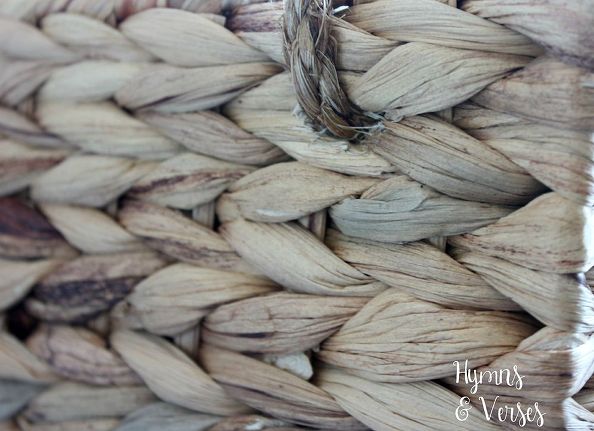 "To make the basket comfy, I folded up a down blanket we weren't using and covered it with a zig zag pattern tea towel. This way, I can just wash the tea towel when needed."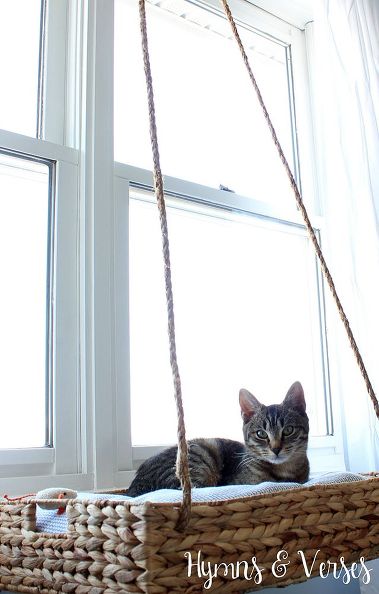 Sadie loves her new basket perch!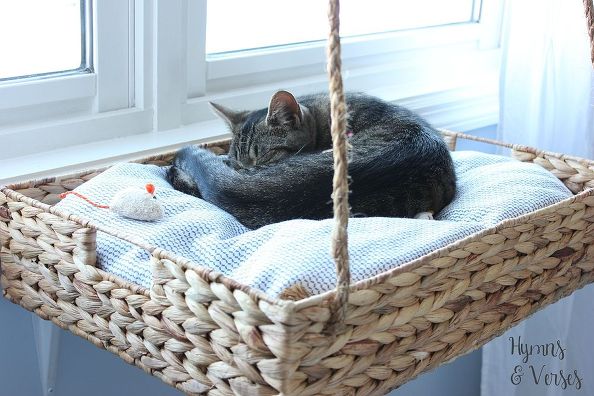 It's the purrrfect spot for an afternoon nap!
We guarantee your cat will love it!
via Home Talk
LIKE US!
Comments
comments powered by

Disqus
LIKE US ON FACEBOOK!