They went out on the river to catch fish, ended up catching kittens instead
Jason Frost and Brandon Key took out their boat to go fishing in the Warrior River Saturday morning when they heard a splash and saw something swimming towards them.
They weren't sure exactly what it was until they heard a faint meow.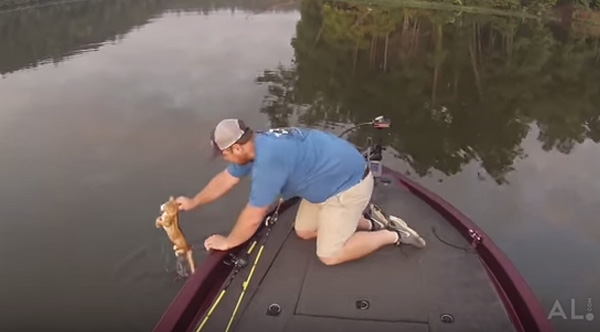 "Never in my life have I seen anything like that," Frost says in the video.
Frost said he isn't sure where the kittens came from, but he doesn't think they got loose. There aren't any homes near where they were fishing, he said. He thinks someone might have just dumped them there.
When they got to shore, they saw a family with two little girls who each wanted a kitten, and they gave them to the family.
Frost said he's received messages on Facebook from people all over the country, thanking them for saving the kittens and, of course, expressing their shock that kittens could swim like that.
Luckily these two were in the right place and the right time, and now these kittens have a home.
Watch the incredible video below.
via sunny skyz
LIKE US!
Comments
comments powered by

Disqus
LIKE US ON FACEBOOK!