If I fits, I sits.
So listen to this, guys. I found human's backpack laying by the front door before he left for hiz night class. It waz halfway zipped open, so naturally I hopped in. (You would think that we wouldn't have to explain this to humans.) Human didn't realize I waz in there, and took me to school. I didn't know how long I'd be in there... so immediately I ate anything I saw that waz edible, including paper. He opened it up to find me, which you would think would make my human's day. But instead he got all mad and got up and took me home.
He started yelling, "Why? Why did you find the need to hop into my bookbag and eat my 20 page business paper?"
So I sez, "If I fits, I sits." I thought this waz a natural law for all creatures, and it baffles me that my human iz so stupid. He printed hiz paper again and stormed away in hiz travel machine.
Sigh, humans. So, I asked my fellow cat community to send me some of their "If I fits, I sits" pictures as evidence that this iz common law and that human should feel stupid.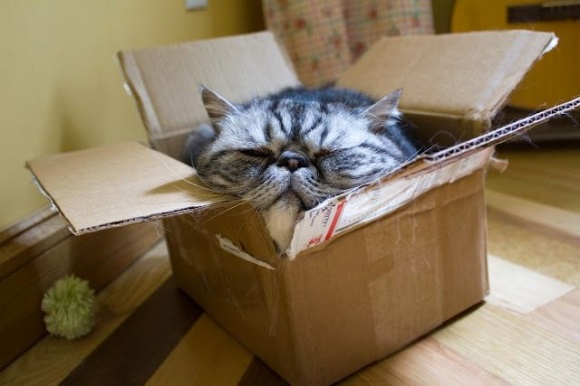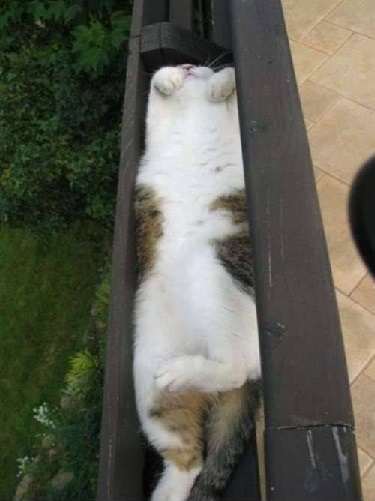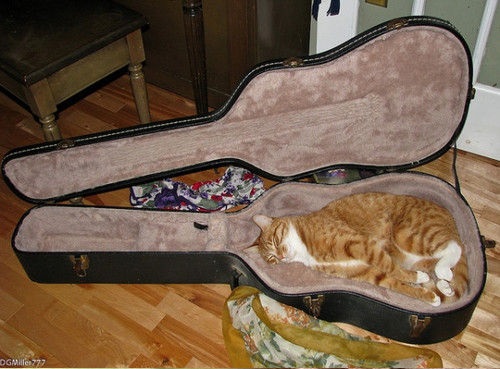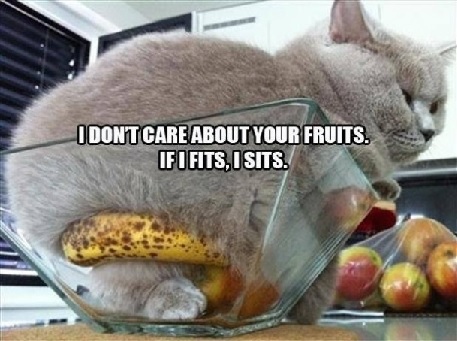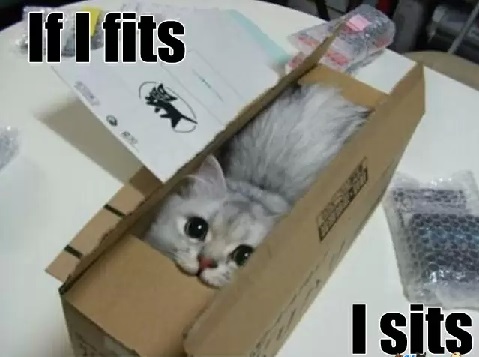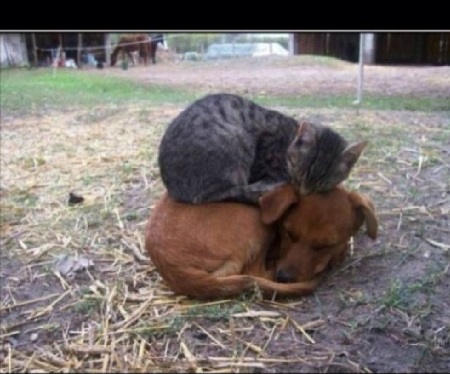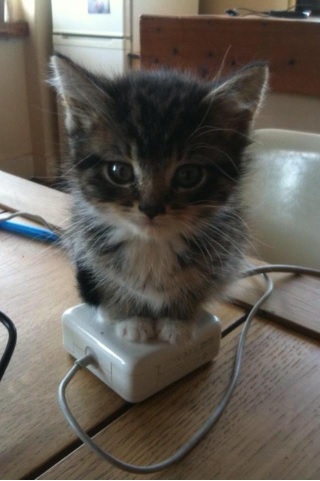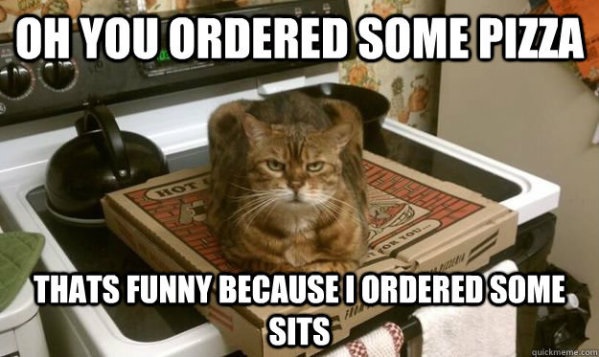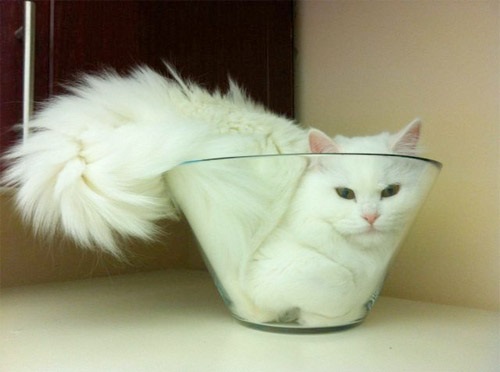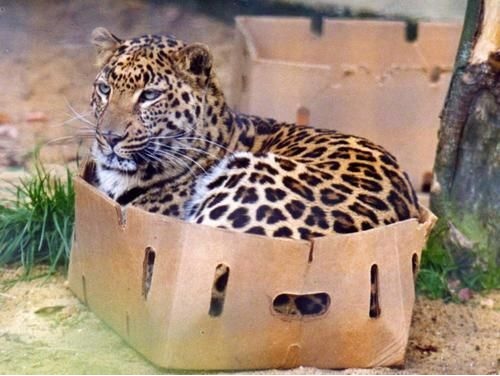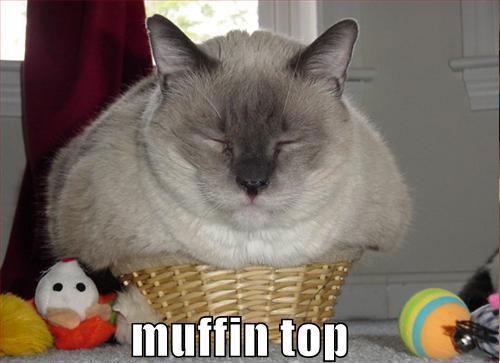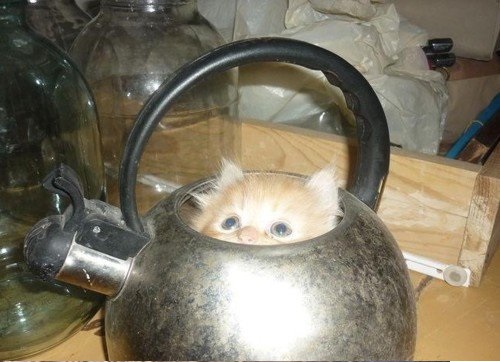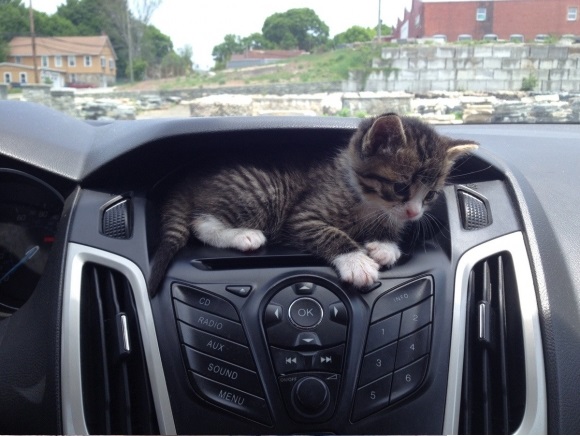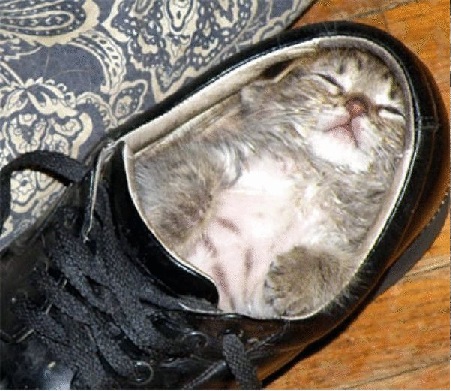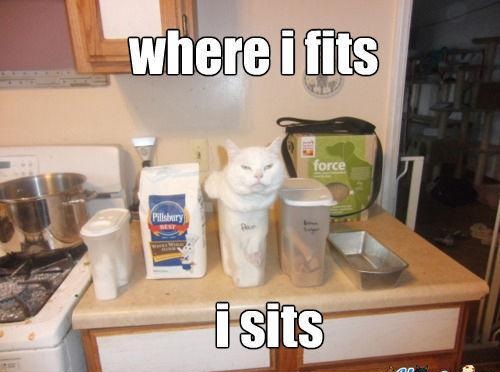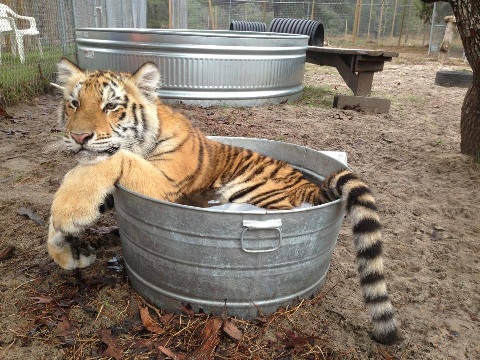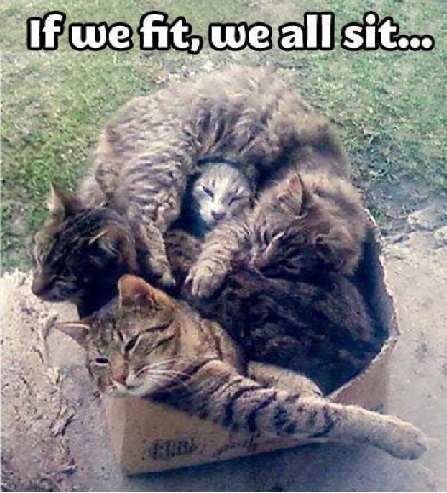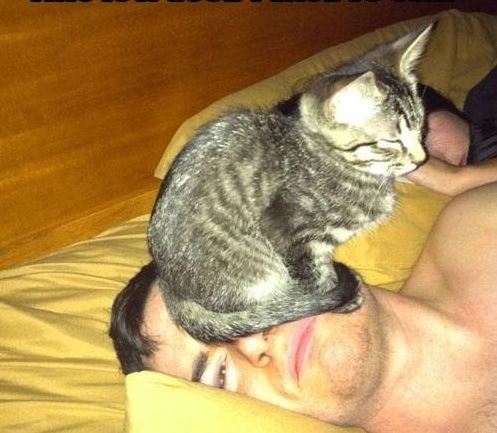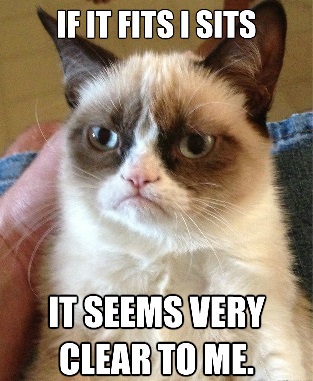 LIKE US!
Comments
comments powered by

Disqus
LIKE US ON FACEBOOK!