When they took their puppy to the shelter to pick out a new buddy, they didn't expect THIS to happen
They went to the shelter with their pup to bring her home a new buddy. They decided to let her choose... and she chose well!
"What you get when you let your puppy pick out a buddy..." their human mom wrote.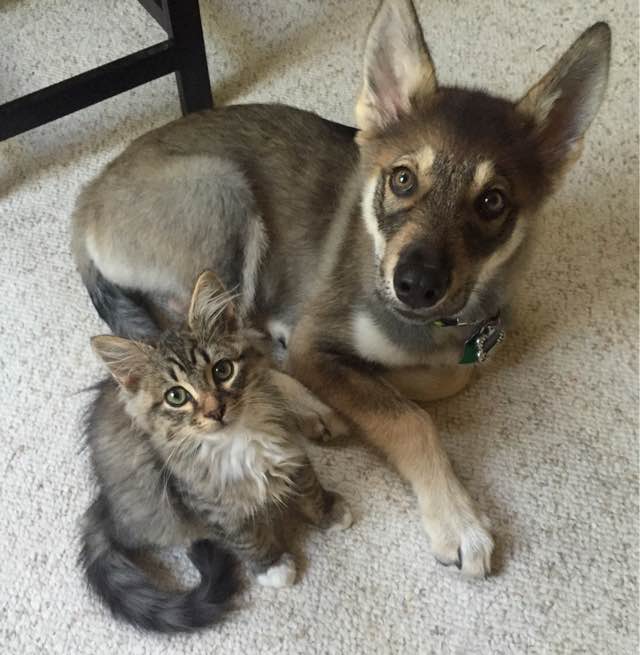 When they walked past the kittens, she decided to let her puppy sniff them out.
"(I) took the puppy to the shelter and showed her four kittens. These two instantly hit it off. Easy decision on my part."
"I've had cats all my life. Got to a point where I was able to get a puppy and kitten at the same time. My life goal is complete! The pup is Raven and the little hairball is Woodhouse. He thinks he's people," she added.
Woodhouse holding paws with his new sister.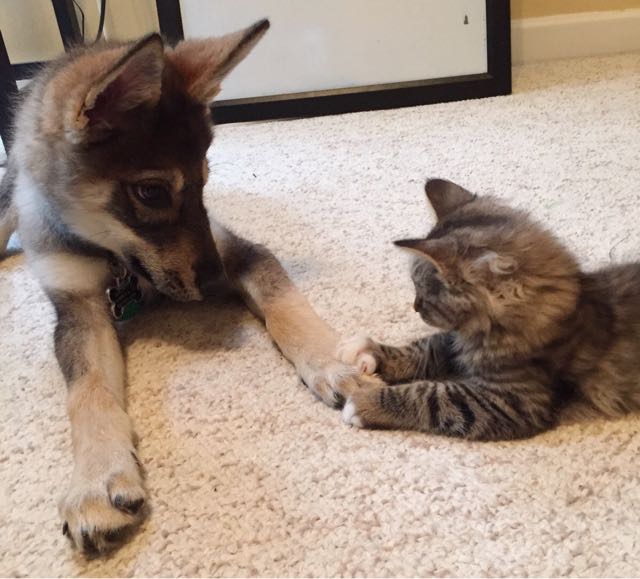 "We've had the kitten two weeks now. 'Stop chewing the kitty's ears...' is a constant saying. But the kitten keeps running back for more. She doesn't actually bite, just nibbles."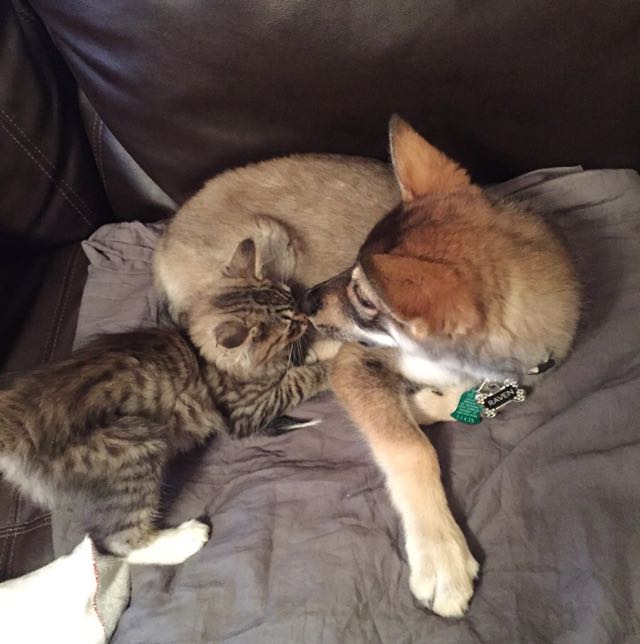 "They bring a lot of joy into my life. I just recently moved nine hours away from all my family so having these two has definitely helped."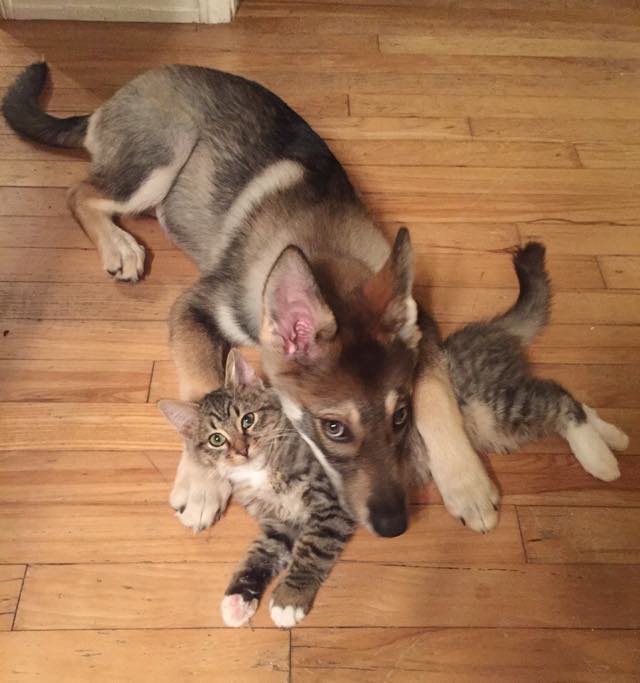 They're completely inseparable!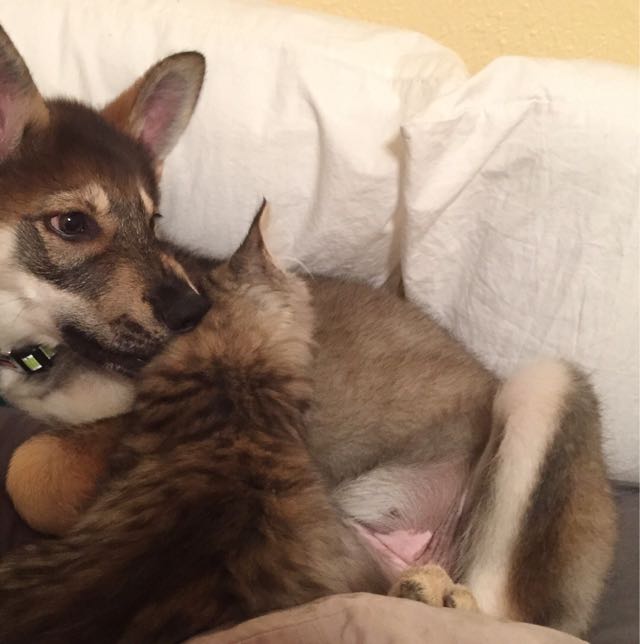 They conduct secret meetings.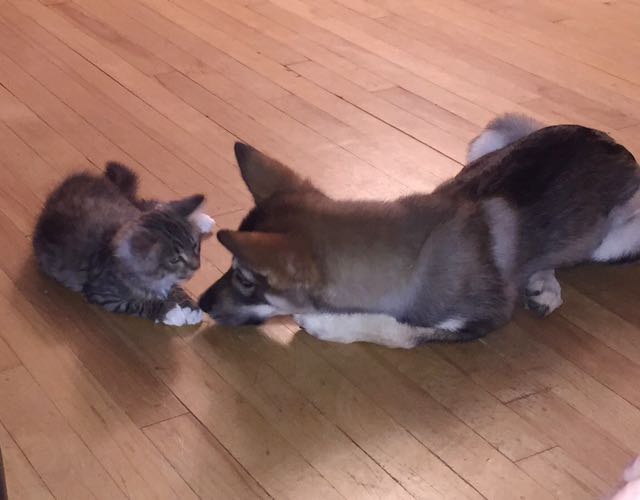 They enjoy the occasional wrestling match.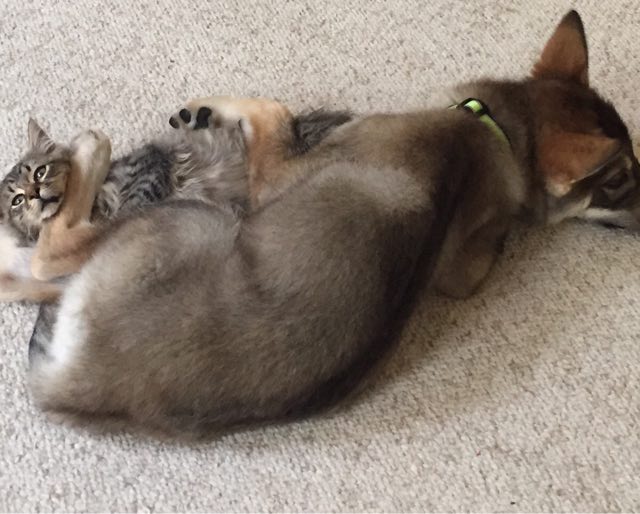 And they absolutely love to snuggle.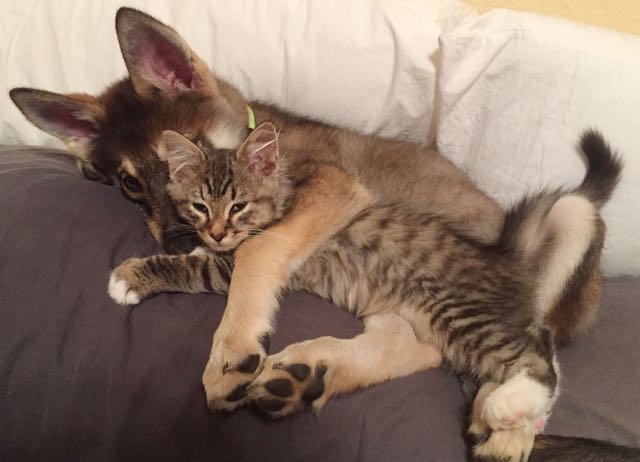 We think this puppy did an excellent job of choosing a best friend and a new member of the family. :)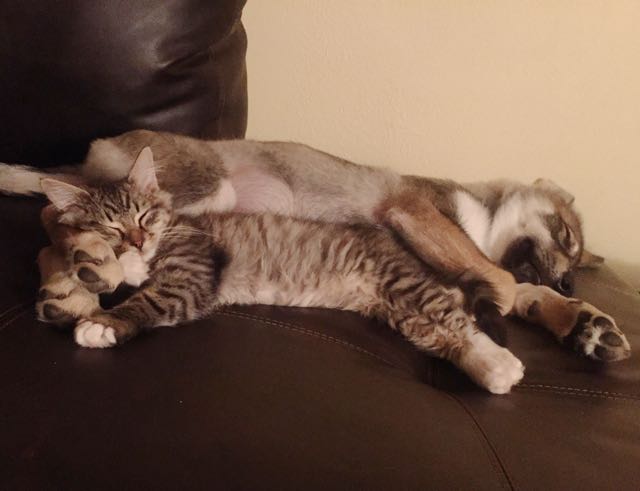 LIKE US!
Comments
comments powered by

Disqus
LIKE US ON FACEBOOK!