Man hears mews coming from under porch, finds out he has 3 new kittens added to his family
This man heard tiny "mews" coming from under his porch, so he cut a hole in it to retrieve the noise makers. He now has 3 new kittens added to his family!
"Last night I heard "mews" coming from under my porch, so I cut a hole into it. Look who came out today," he wrote via reddit.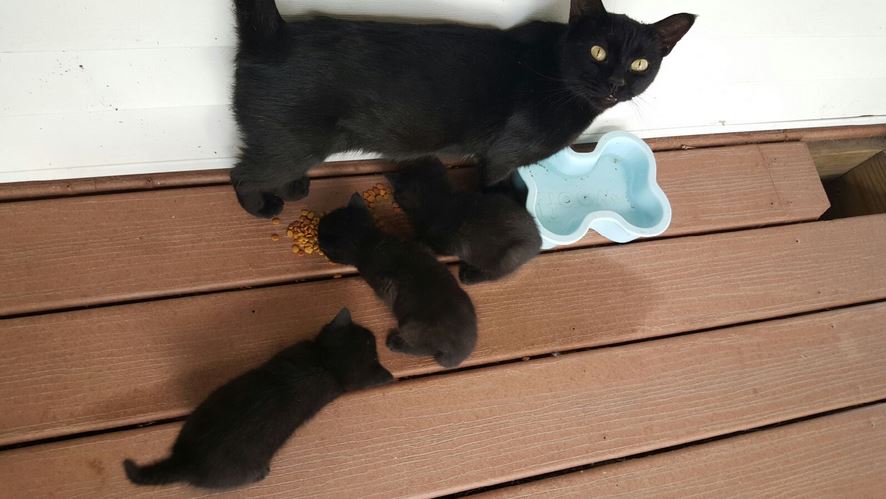 "Our mama cat we knew was pregnant. But we never knew where she had the babies. There are plenty of barns and sheds to hide inside around the neighborhood, so we figured we would see them eventually. Our porch is sealed off with bricks all the way around the perimeter. She must have found a tunnel somewhere that entered there or into the crawl space under the house and under the porch. The last thing I wanted was kittens under my house in the crawl space. So I cut them a hole to get out. :)"
In regards to mama cat: "My mama cat is the nicest coolest laid-back cat I have ever had. She'll come running from the next cornfield down when she hears me whistle. She follows me to get the mail. You could not ask for a cooler outdoor cat. I only hope these new additions are half as sweet as mama kitty."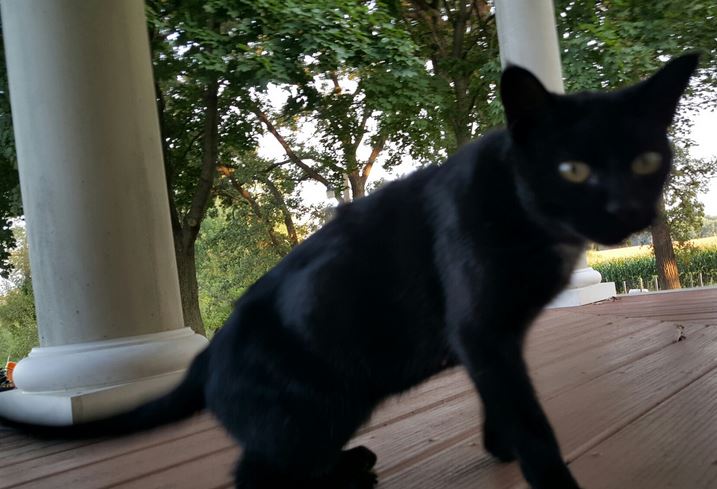 Here's a close up of the little furballs.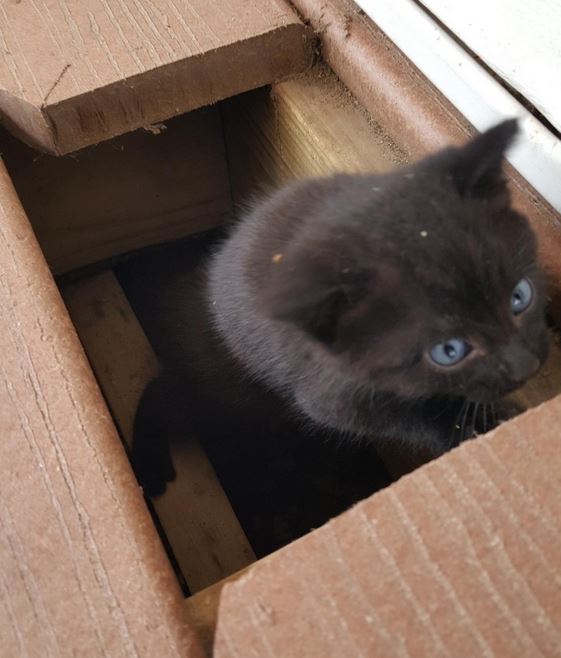 So cute!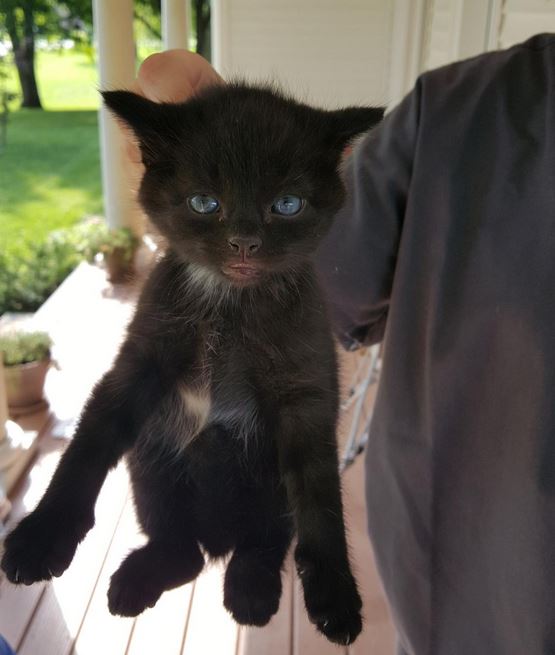 With now four cats to take care of, this man is happy his family is now a little bit bigger.
"They help with field mice, so I could use these 4. I will have to get them fixed and inoculated."
Looks like this little family will get to stick together. We love that! :)
via reddit
LIKE US!
Comments
comments powered by

Disqus
LIKE US ON FACEBOOK!